Manchester United have identified a date to target for Rasmus Hojlund to make his debut.
After sealing his move to Manchester United last week, Rasmus Hojlund is having to undergo a period of rest.
This comes following reports from The Mail that Hojlund has a 'stress hotspot' in his back.
The club stated: "It's likely to be a few weeks before we see him with his boots on, due to a small issue he sustained in pre-season with his former club."
READ: Confirmed Manchester United transfers in, out, loans, releases, youth for 2023/24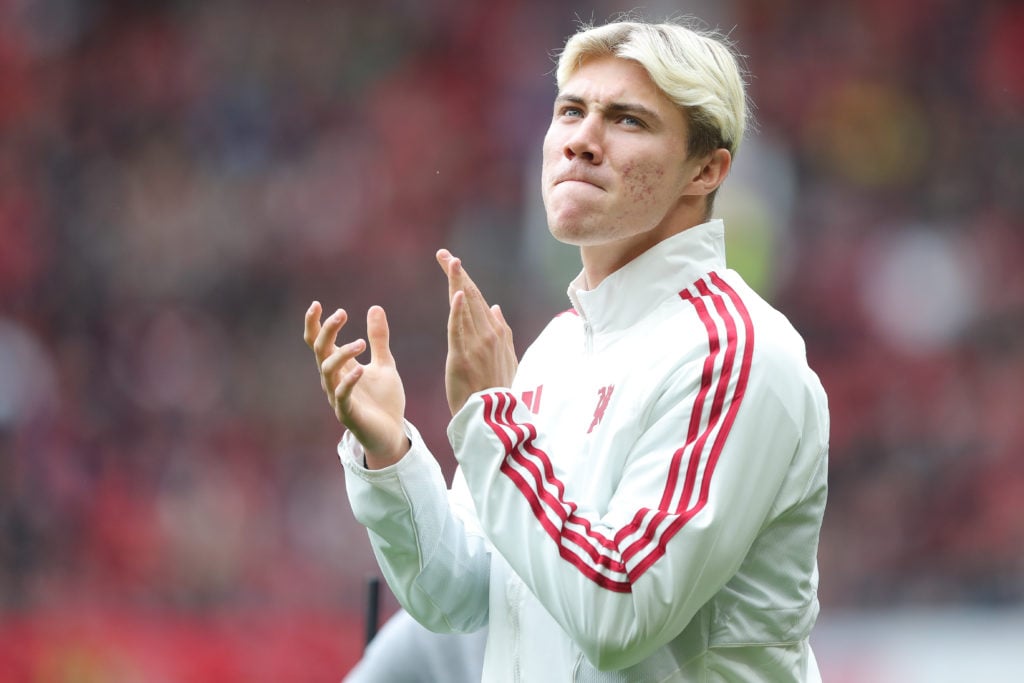 Hojlund debut date identified
According to The Athletic, Manchester United have identified the away trip to Arsenal on September 3 as a possible debut date for Rasmus Hojlund.
This is the fixture United are now targeting, although are taking his situation on a day to day basis, with Hojlund on an individual programme.
He would miss games against Wolves, Tottenham and Nottingham Forest.
MORE UNITED STORIES
Risk and reward
There is a high-reward in play for Manchester United to hand Hojlund his debut in an important away fixture against the Gunners.
The downside is that Denmark are in international action the next week, and playing him will open the door to a call-up, where he would risk re-aggravating his injury.
However, United may take the view that Denmark will call him up regardless, and that it then makes sense to throw him into the mix at club level.
Adding an unpredictable element like Hojlund in against Arsenal will complicate matters for the Gunners, and could provide a decisive edge in an important fixture.