F.C. København's under-19 head coach, Alfred Johansson reveals exclusively to United in Focus the factors behind Rasmus Højlund's success.
Last weekend saw the official arrival of Manchester United's new long-awaited striker.
Alfred has been involved with various levels of the academy at København and his first memory of Rasmus Højlund comes from when the striker joined the Under-15s.
On his first impressions of the £64 million Dane, Alfred said:
"I first saw him when he came to our club as an Under-15 player and at the time, I remember him being already very physical, ahead of many of the others in his age group."
He continued, "Strong, fast but had been growing so faced difficulties controlling all the power that he had."
Despite his early physical dominance and clear talent, Alfred didn't see him as a player who might go on to sign for Manchester United.
"He was definitely one of the top players at the time in his age group in that squad, but to say at that time that he was going to be signing for you guys [United] now, no I wouldn't say that I could see that."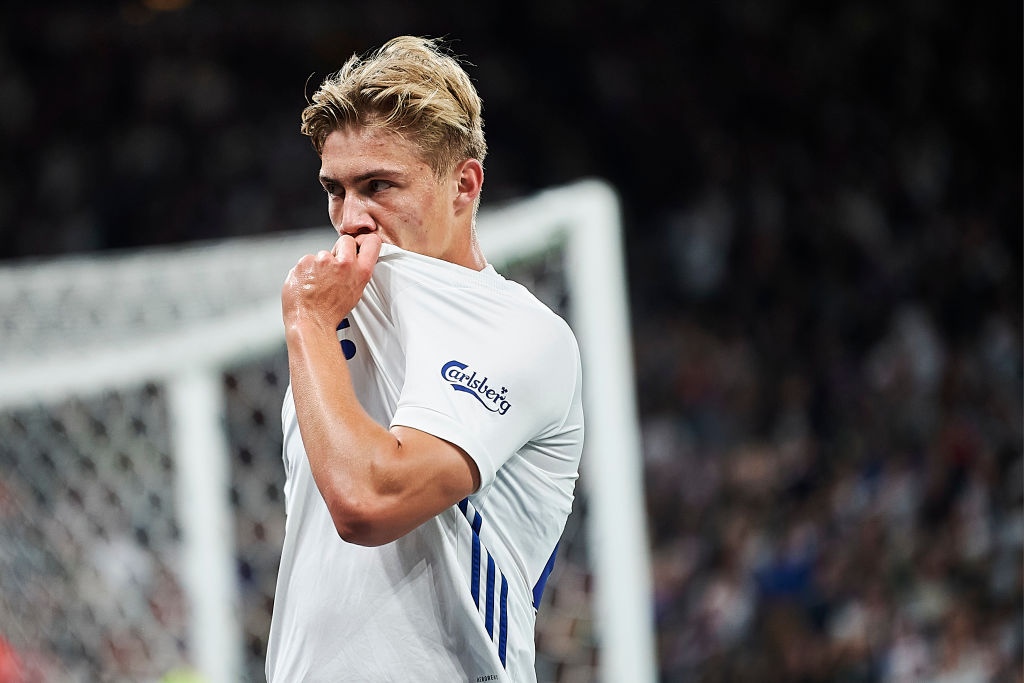 MORE UNITED STORIES
What makes Rasmus Højlund special?
The fact that Højlund was not always thought of as a top class prospect, really makes his rapid rise even more impressive.
The Danish international who is said to be an incredibly hard working player, has put in the work to become the footballer he now is.
When speaking about what he thinks has made Højlund special, Alfred said:
"It is down to one thing primarily and that's his mental skills and the drive that he has, he's an outstanding professional.
"He also has a huge confidence in himself, you can see that when he walked onto the pitch for his announcement.
"You can see the confidence he has in his eyes, he is extremely hardworking, taking care of the details, demanding a lot from the people around him."
Further from his impressive mentality, the København coach also admires the willingness to learn which is displayed by the new Old Trafford star.
"He wants help, he wants to learn so I think it is down to extreme professionalism and hard work."
The attributes to succeed are there
Many will be aware that at just 20-years-old, Højlund arrives very much as an unfinished product. He comes without a hugely impressive goalscoring record, but Alfred believes he has the attributes to improve at United.
"I think he has the attributes, and like I said before about his mentality, if he doesn't have the attributes now, he will get them because he attends the details so much.
"I think if he thinks something is not good enough to perform in the Premier League, he will work hard and get them, so I think it is just a question of time for him because he has that special character to just work so hard to achieve things."
Due to his work ethic and brilliant attitude toward training, Alfred believes that under Erik ten Hag, success absolutely awaits Højlund.
"Listen if a coach like Erik ten Hag, if he decides to go for a player like this with his age, and that kind of money, it's because he fits" he explained.
Continuing he pinpoints what Højlund will bring to Old Trafford and why he will be successful under ten Hag.
"He demands a lot of intensity in the style of play, a lot of movement, pressing, movement in behind, so I think Rasmus will fit perfectly for that."
Before concluding that with the right coaching under ten Hag, "he will also at some point begin to add a lot of goals and presence inside the box for sure."
Related Topics