Manchester United captain Bruno Fernandes has refused to rule out a potential transfer to Brazil after claiming that Brazilian football is "very attractive."
Fernandes was appointed United's new captain this summer after Red Devils manager Erik ten Hag stripped Harry Maguire of the club's armband.
The 28-year-old Portuguese midfielder has been widely praised for his transformative impact at United since his stunning transfer from Sporting CP in 2020.
During his time at Old Trafford, Fernandes has lifted both the Carabao Cup and FA Cup with United as well as played in the Europa League final defeat to Villarreal.
READ MORE: Manchester United finally release club statement announcing Mason Greenwood decision
Fernandes refuses to rule out United exit in future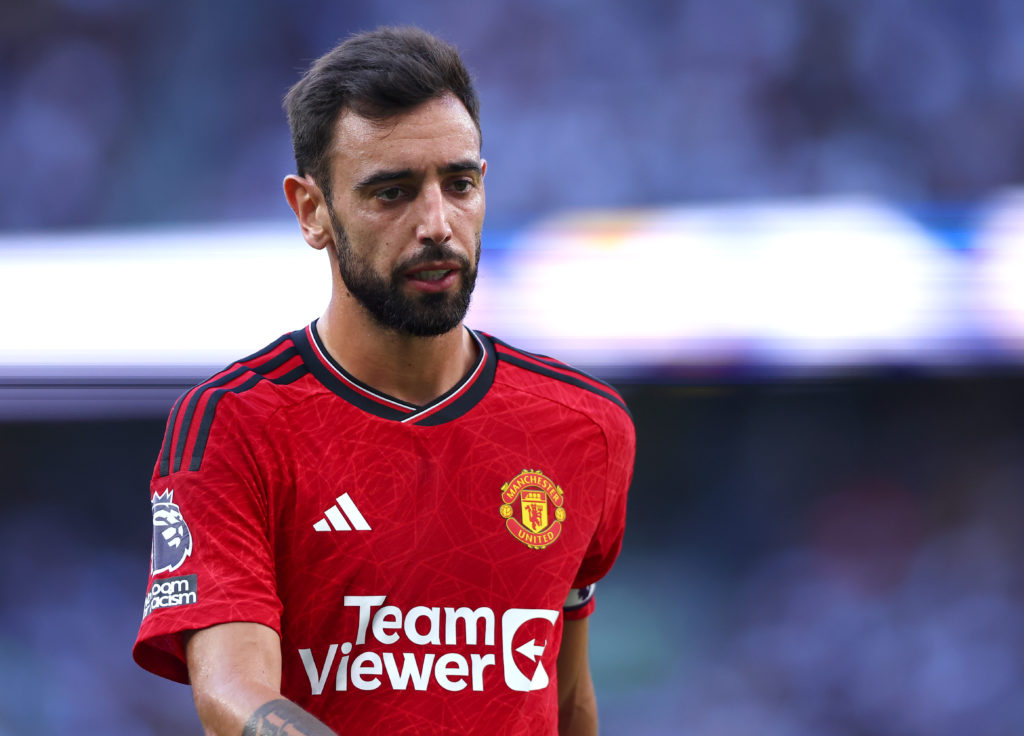 Fernandes has insisted that Brazilian football is both "attractive" and "electric," with the United star hinting that Brazil could be a future destination for him.
"Whenever I can, I follow it, because I find Brazilian football attractive, electric football, with a lot of quality, joy, very one-on-one," he told ESPN Brasil (via Football365).
"It's pure football. And I think that now, with the coaches that are there, not only the Portuguese, but also Brazilians, are increasingly developing in the tactical part.
MORE UNITED STORIES
"I don't really like talking about the distant future, but it's like I said. It's attractive football, very interesting. The only thing is that the trips are very long there in Brazil [laughs].
"There are many competitions, many clubs that play Libertadores and Sudamericana, very good competitions. I'm not saying no, because Brazilian football is very attractive, and we never know the future."
Ten Hag on why Fernandes became captain
Fernandes revealed that he wanted to "keep the same standards" as United skipper and be the "best" captain he could after Ten Hag handed him the armband.
Ten Hag reiterated Fernandes' position and dismissed the idea that the Portugal international would change his personality as captain.
When asked if Fernandes' behaviour had changed, he told Premier League Productions: "No, absolutely not.
"I think that is why he's captain because he has a very good personality. He is a character and he wants to contribute in his way to the team.
"And it doesn't change when the role is changed, because he is now officially captain: last year, for most of the games, he was wearing the [arm]band."
Related Topics