Manchester United legend Paul Scholes believes that Paris Saint-Germain superstar Kylian Mbappe will be a future Ballon d'Or winner if he signs for Real Madrid.
Mbappe was named on the 30-man shortlist for France Football's sought-after prize after a scintillating 2022 World Cup campaign with France in Qatar.
The 24-year-old PSG forward produced a sensational display in France's defeat to Argentina, becoming the first player since the 1966 World Cup to score a hat-trick in the final.
Scholes, who is considered one of the best Premier League midfielders of all time, did raise concerns over whether Mbappe could win the Ballon d'Or at PSG.
READ MORE: Paul Scholes names two Man Utd players he could not play alongside, says one pairing was 'disaster'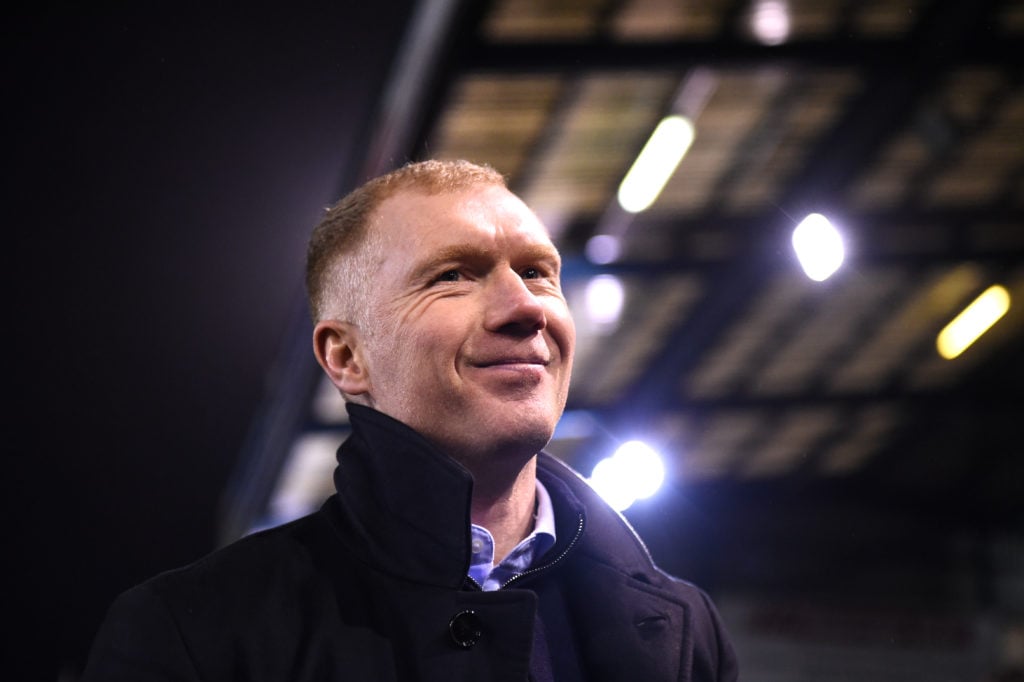 Scholes on Mbappe's potential Ballon d'Or claim
Mbappe has remained at PSG for the current season, despite a heated standoff with the Parisian-based club over his future in the summer.
The France international, who has been heavily linked with Madrid in recent seasons, was even the subject of a world-record £259m offer from Saudi Arabian side Al Hilal.
Mbappe could walk out of PSG next summer on a free transfer, with the Ligue 1 club reportedly keen to sign him to a new deal and then sell him to Madrid.
MORE UNITED STORIES
Speaking on Rio Ferdinand's FIVE YouTube channel, Scholes criticised the current state of PSG and claimed that a Ballon d'Or win could be on the table for Mbappe at Madrid.
"It has to be Mbappe. I know it's not an original answer, but I just wonder can he do it while he's playing for PSG?" Scholes said.
"I'm not sure he can. They [PSG] look to be getting a little bit worse if anything. The club looks a little bit of a mess. If he goes to Real Madrid, I think he'll do it."
Scholes casts his eyes on other potential Ballon d'Or contenders
While Scholes admitted that he went for an unoriginal answer with Mbappe, the United legend also highlighted other players who are in for a shot at winning the Ballon d'Or.
One of the former United midfielder's picks included Real Madrid summer signing Jude Bellingham, who has had a sensational impact since his move to the Spanish capital.
Scholes continued: "But then there's other players. You think of Jude Bellingham going to Real Madrid — what a player!
"Obviously, there's also people at [Manchester] City [laughs]. [Erling] Haaland, [Kevin] De Bruyne… I thought [Ilkay] Gundogan last year, I thought he was towards the end of the season — last three of four months — he was unplayable. He was brilliant."
Related Topics