Manchester United legend Paul Scholes was one of the finest footballers of his generation.
The two-times Champions League winner was a key part of the Sir Alex Ferguson era, and has given a new interview on his successful time at Old Trafford.
Speaking to Five, Scholes says it was important he found the right midfield partner, and has named three he enjoyed playing alongside.
Unfortunately for Scholes, there were a couple he admits he did not gel with, due to their playing styles.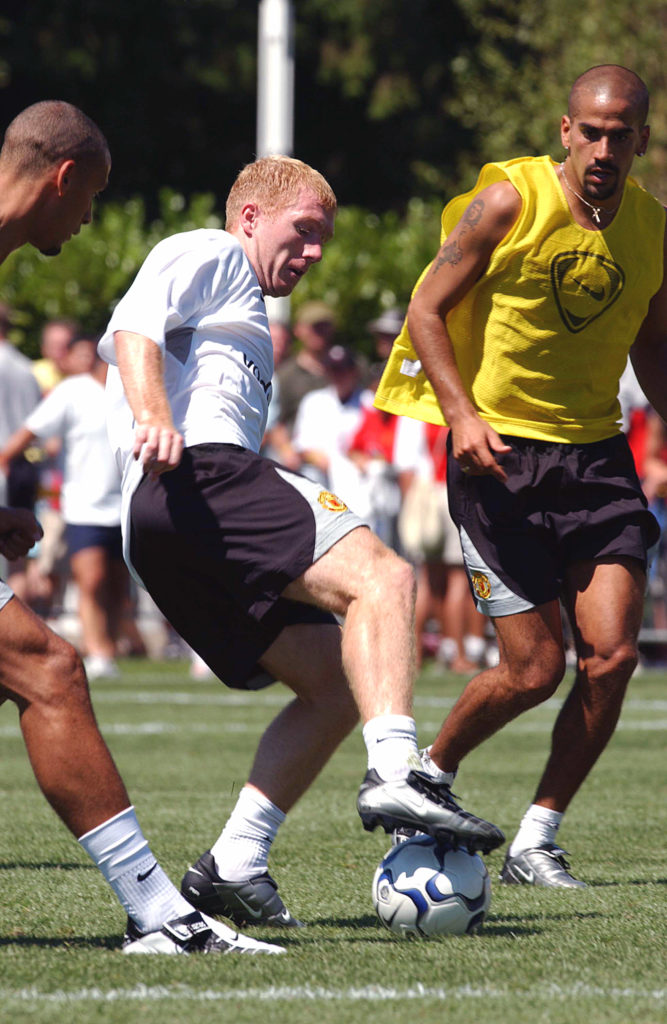 Paul Scholes on midfield partners
Paul Scholes picked Juan Sebastian Veron as a great player, who was just too similar in style for the pair to really hit it off.
He said: "We were very similar players, he was an unbelievable footballer. I loved him."
He also labelled Anderson as a player he was incompatible with, and lauded Nicky Butt, Roy Keane and Michael Carrick as far better fits.
Scholes added: "The way our midfield worked, I couldn't really play with Veron, we were both too similar.
MORE UNITED STORIES
"I played with Anderson, disaster. It couldn't happen.
"I needed to have the right person next to me, Roy Keane, Nicky Butt was perfect, Michael Carrick.
"You needed to have that right blend, me and Veron together, there wasn't going to be spacing in the same team for both of us."
Juan Veron was a great player at the right club at the wrong time
Veron was signed by Manchester United in 2001 for a fee of £28 million after starring for Lazio.
He had his moments in the Premier League and in Europe, contributing to United's title success in the 2002/03 season.
But in totality, his spell did not hit the heights Sir Alex Ferguson intended. Part of that was the faster pace of the Premier League, and another part was Roy Keane and Paul Scholes digging in to raise their games.
Neither player were ready to be dropped for Veron, and as Scholes points out, they did not work so well as a pairing.
The England midfielder still had plenty of football left in him, going on to play until 2013.
Related Topics