Kieran Maguire believes that Manchester United's biggest problem in the transfer market is their inability to sell well.
Manchester United uncharacteristically were finding themselves under pressure to sell this summer in order to comply with Financial Fair Play regulations.
This left the club unable to buy as freely as they would like to, with Kieran Maguire suggesting sales are United's biggest point of concern, exclusively to United in Focus.
"Manchester United have been at the forefront of spending money when it comes to player trading, where they have been extremely weak has been in regards to generating money from player sales and it is this which has hampered them."
The player sales by Manchester United have long been an issue, with other clubs who have been free spending a lot better at receiving big fees for their assets.
"The difference with United Chelsea or Manchester City is both of those clubs have been successful in moving players on for substantial amounts, Chelsea generated close to £300m through player sales in the summer of 2023 for example."
Maguire then continued, "So it is the lack of ability to sell which has held Manchester United back more than the money they've been spending, what people forget is obviously they did spend well over £150m in the summer of 2023 window, but due to Chelsea's spending there is a new benchmark for which United will be held to account, but unlike Chelsea United haven't been able to sell well."
This is evident with players like Anthony Elanga being sold with so much top level experience, for a mere £15million, compared to the figures Chelsea and City are able to cite for their young players.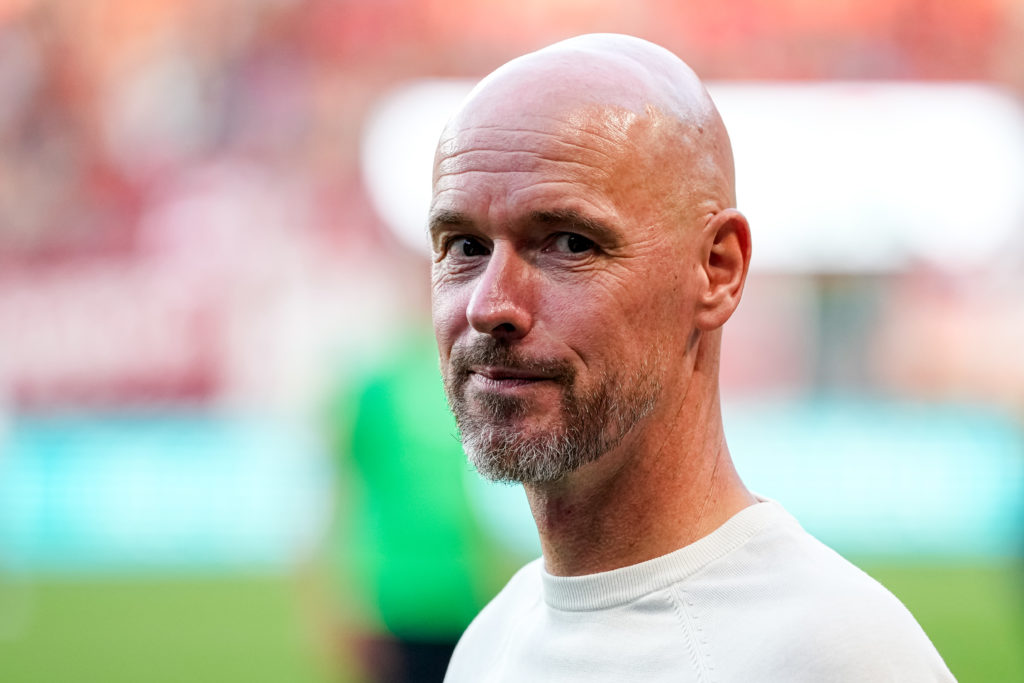 MORE UNITED STORIES
Manchester United's wage bill: A huge issue
Prior to the arrival of Erik ten Hag, Manchester United had the highest wage bill in the league by a landslide.
"Manchester United had the highest wage bill of all the Premier League clubs in 2021/22 and that is without having to pay anything for trophy based bonuses, so they already had a substantial financial commitment there."
The like of Paul Pogba, David de Gea, Edinson Cavani and Cristiano Ronaldo all eating up between a third and half a million a week each.
This group of high earners however have now all departed, but despite this, United still have players who are on wages astronomically high for the level of player they are.
This issue saw the likes of Harry Maguire unable to secure a move away, as he demanded his current contract be paid off as to avoid missing out on earnings.
This lack of being able to sell last summer therefore was due hugely in part to other clubs being unwilling to pay the wages that United have given players.
The most recent issue being the Jadon Sancho situation, which sees United now with an unhappy player who still has three years left on his £250k per week wage.
Outstanding transfer fees adding up, impacts FFP
Manchester United in recent years have been paying for their expensive signings in instalments.
This places huge importance on success in the seasons following a big expenditure.
This being price money and qualification for the Champions League, and while United managed that this season they weren't in the lucrative competition last season.
Maguire has explained that: "In their most recent accounts it showed they own over £300million in outstanding transfer fees.
"So the ability to find cash was restricted to an extent and on top of this there are financial fair play considerations, also they are playing in the Champions League and therefore must comply with UEFA's FFP financial considerations which is slowly moving towards a soft wage cap."
This is a huge factor in the lack of spending United were able to do toward the end of the window.
We can imagine without having to pay a substantial chunk in outstanding fees, there could have been an extra £50million at least in the budget.
Therefore it appears that the financial trouble under the Glazer family isn't yet over, with tight budgets likely to be the case for a few years, as the club tries to bring the outgoings and wages under control.
Related Topics