Marcel Sabitzer's transfer to Manchester United was sealed on transfer deadline day with the Austrian making a shock move to Old Trafford.
Here is a look at five reasons the midfielder is a fantastic signing for the Red Devils…
He fills an immediate need
The obvious reason is the most important. Manchester United needed to sign a midfielder after Christian Eriksen's injury.
Sabitzer helps United immeasurably, providing experience which Erik ten Hag can rely on. With United competing in four competitions, the new arrival helps the team keep momentum.
He will provide new impetus to the team at just the right time, and his versatility will be very useful to Erik ten Hag. Like Eriksen, Sabitzer can play in a box to box role, and is even capable of filling in for Bruno Fernandes.
His arrival means United don't have to over rely on 17-year-old Kobbie Mainoo, and can mix the wonderkid in at a more natural pace, rather than leaning on him in high pressure games before he is ready.
READ: Confirmed Manchester United transfers in, out, loan deals for January 2023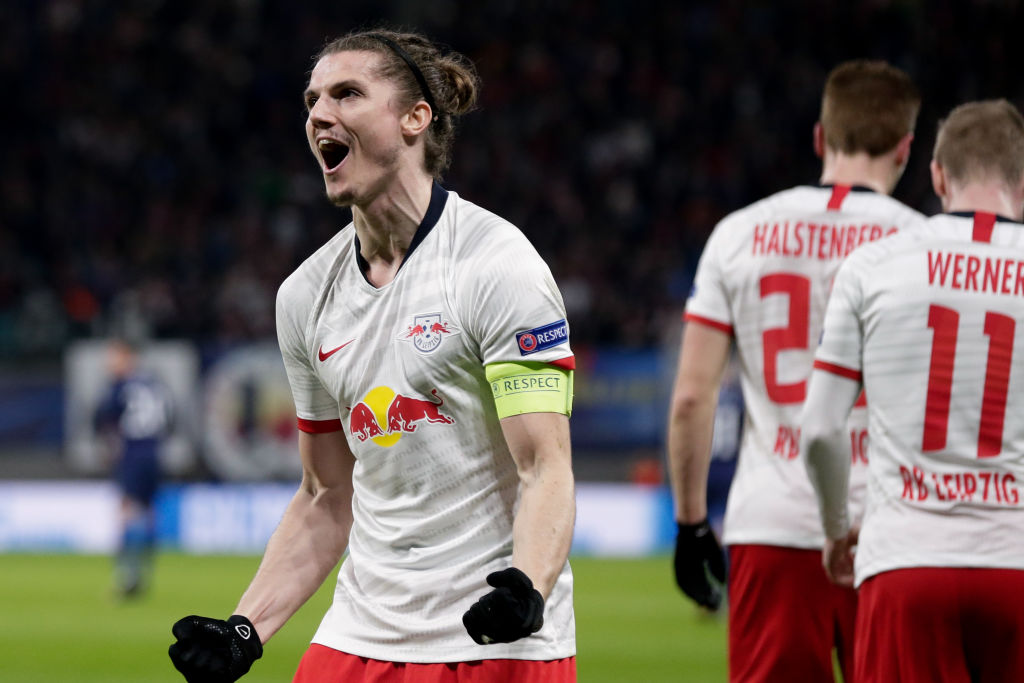 Sabitzer suits Ten Hag style
Marcel Sabitzer is well suited to Manchester United's style of play. His high-pressing style was developed in the Red Bull system under Ralf Rangnick, and his work rate will appeal to his new manager.
Sabitzer's character has also been lauded, as a player who is determined to win and hates losing. Off the pitch he should find a kindred spirit in his new manager Ten Hag.
The midfielder combines his high work rate with an ability to contribute in the final third, and with Ten Hag demanding his team be aggressive and take games to their opponents, Sabitzer is a useful tool to have at his disposal.
He's a goalscoring midfielder
Sabitzer only has a few months to make an impact at Manchester United. What better way to do so than by scoring a few important goals.
He is well capable, netting more than 100 club goals in his career so far. Early in his career he played as a forward and scored 27 goals in a season for Red Bull Salzburg.
While that 2014/15 season is a long time ago, Sabitzer clearly knows where the goal is. This goalscoring ability will come in useful, and he can become a cult hero by uncorking one of his trademark long-range efforts.
He has fresh legs
Christian Eriksen was Erik ten Hag's most used midfielder this season with 2,288 minutes to his name in all competitions.
Sabitzer meanwhile is far fresher, playing 996 minutes for Bayern, and unlike Eriksen, did not play at the World Cup.
These fresh legs could end up making the difference in the second half of the season for Manchester United, at just the time exhaustion could have caught up to Eriksen.
Sabitzer didn't take the easy choice
It says a lot about Sabitzer's character that he chose to join Manchester United, he embraced the challenge instead of taking the easy route.
By staying at Bayern Munich he would have been near guaranteed to collect a Bundesliga title medal, and had a chance to play in the Champions League, after his first leg suspension.
He was not content with just a bit-part role in their success, instead making the move to Manchester United, where he sees a clearer path to playing time. This decision is admirable, and shows that United are bringing in a player with the right attitude.
Have something to tell us about this article?
Let us know