Rio Ferdinand this week said he thinks Manchester United should ban Ralf Rangnick from conducting another press conference. The former defender has got it totally wrong.
Ferdinand was speaking in the wake of United's 4-0 loss to Brighton, but really in reference to the pre-game presser where Rangnick exposed the club's transfer failings.
Rangnick told The Guardian that United turned down deals for Dusan Vlahovic, Luis Diaz and Julian Alvarez in January and would not provide funds to sign a striker, or any player.
He has not been holding back lately, saying the club need 10 new signings, and quoted by The Mail saying the club needs the equivalent of 'open heart surgery', with problems so deep rooted behind the scenes.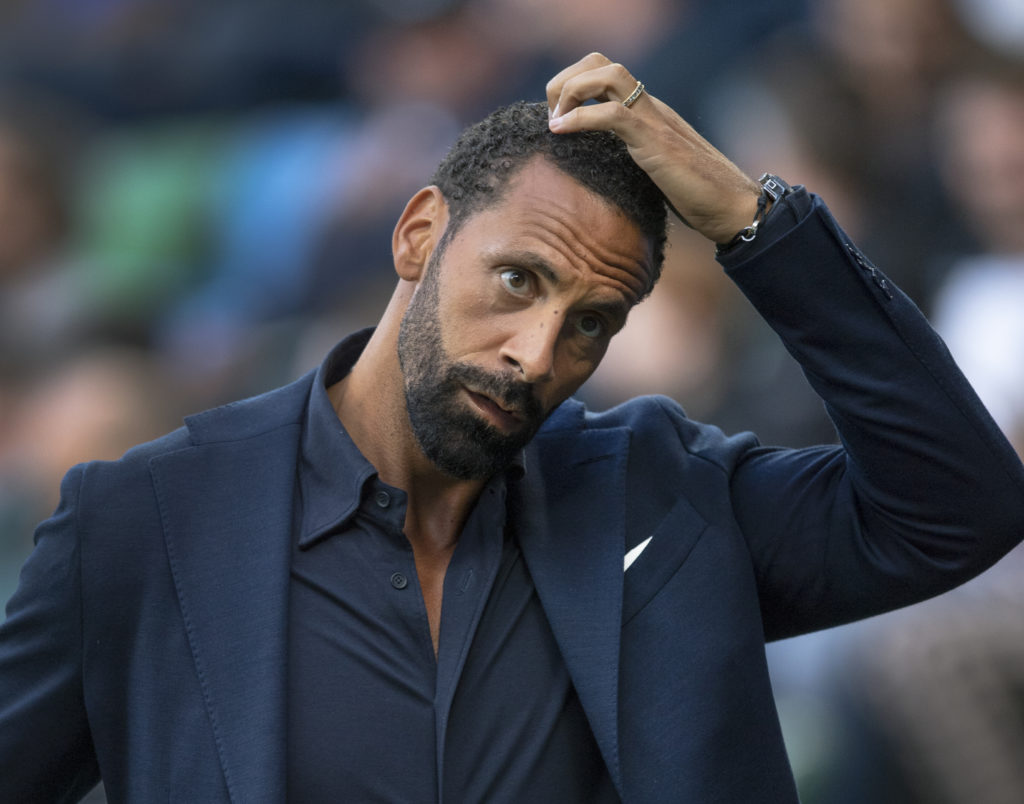 Ferdinand is wrong
Ferdinand told Five: "I don't agree with the way he's airing the dirty laundry in public while he's still here.
"I'll be honest, if I was the club, I wouldn't allow him to do another press conference."
Rangnick is right
Rangnick is right to call out Manchester United's failings. This is not just one bad season, even though it is the worst. This it the culmination of eight years of mismanagement since Sir Alex Ferguson retired.
In truth the rot had started to set in before Fergie retired after Cristiano Ronaldo left and was not replaced, the Scot just managed to work around it, supported by David Gill.
Then Ed Woodward took the reigns as CEO in 2013 and it has been an unprecedented disaster with blunder after blunder leading Manchester United down the disastrous path we are on, which sees the club five years without a trophy.
Manchester United fans have all long accepted that while there are problems on the pitch, these can only be resolved by problems behind the scenes. Rangnick calling it out is essential.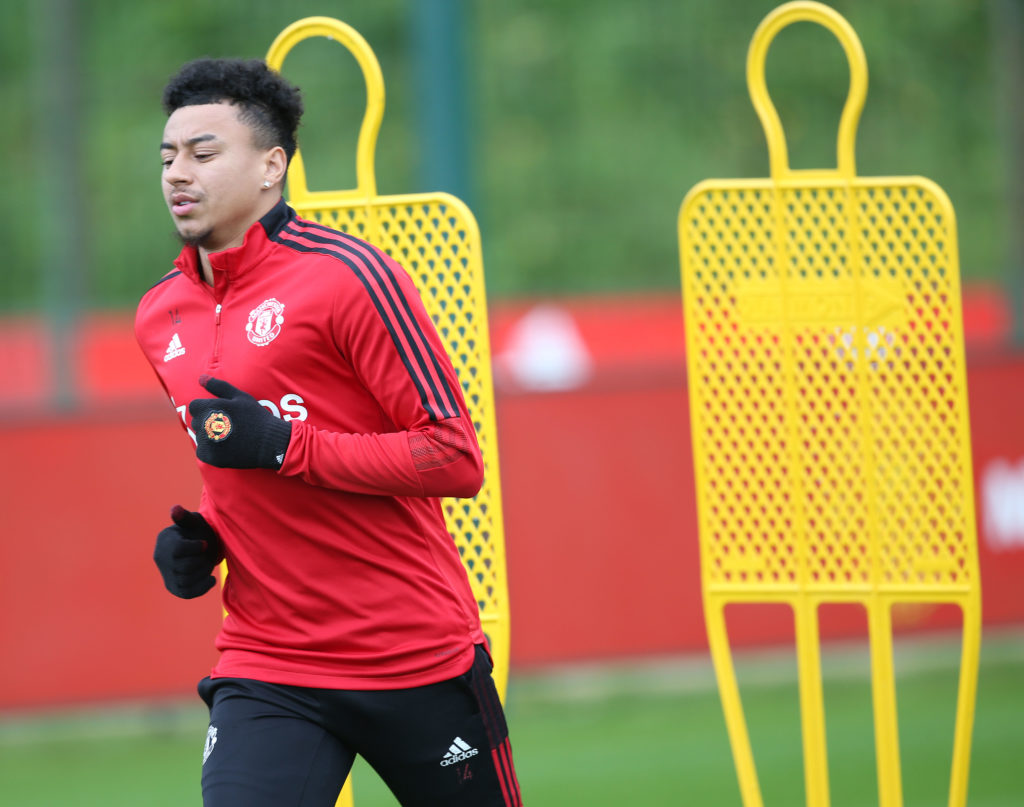 Rangnick has also stood his corner and spoken matter of fact about Jesse Lingard and the social media storm which surrounded his substitute snub last week. He offers clarity, whether the players like it or not.
There's an argument to be made that Rangnick's comments about numerous signings being required may not be good for the morale of the players, and perhaps that's true – but he is soon departing, and these players have been treated like babies for long enough, and deserve to hear some home truths.
No more being swept under the carpet
Rangnick was not brought in just to manage. He was brought to United for his expertise running and rebuilding clubs, with the management interim job the secondary most important factor. Unfortunately results have not been good enough, but he is having his say.
The German will not be saying anything in public he has not said behind the scenes. United's board will likely acknowledge by this point that it was an error not to sign a forward in January, specifically Luis Diaz, who has had an unbelievable impact at Liverpool. They would likely do different if they had the opportunity again.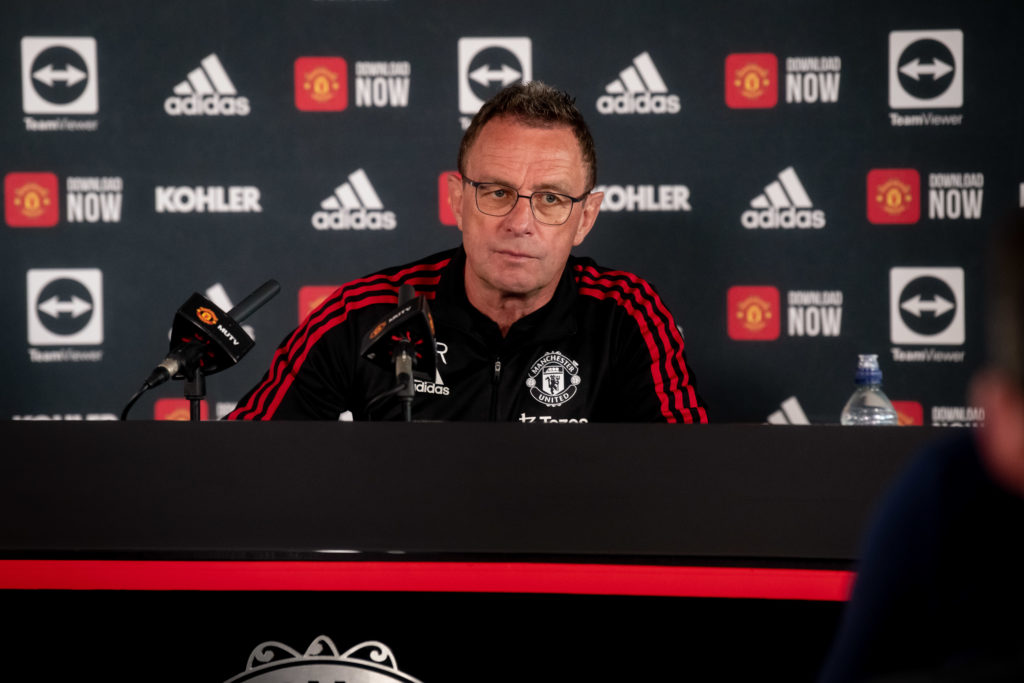 By Rangnick shining a light on United's failings, there is no escaping them or brushing them off. Ole Gunnar Solskjaer refused to criticise the board, and if Jose Mourinho did it, he did so in such an antagonistic way that it did not have any effect.
His comments have made Manchester United listen, and there is action behind the scenes, ahead of Erik ten Hag's arrival as manager. It's proof Rangnick is right to keep talking.
The Athletic report United's chief strategy officer Hemen Tseayo has left his post. This follows Matt Judge, Ed Woodward, and senior scouts Jim Lawlor and Marcel Bout also leaving.
The open heart surgery Rangnick recommended is taking place. We hope he carries on and holds a few more pressers before the end of the season, not just the one he is scheduled to before next week's Palace game.
Have something to tell us about this article?
Let us know