It's nearly over. Ed Woodward has announced he will quit Manchester United and will leave at the end of 2021.
As much as his parting statement attempted to paint a picture of a club on the right track, it is too little too late.
Ed Woodward should not get to claim the credit for attempting to rebuild a winning culture at a club which he helped destroy.
In tribute to the outgoing chief executive, here is a look at 10 moments which defined Ed Woodward's reign.
Flying back from Australia
Honestly, we are still waiting for the resolution to this one. Woodward raised hopes during the summer of 2013, his first in charge, and kept on striking out.
Woodward is believed to have been pursuing Gareth Bale at the time, who ended up signing for Real Madrid.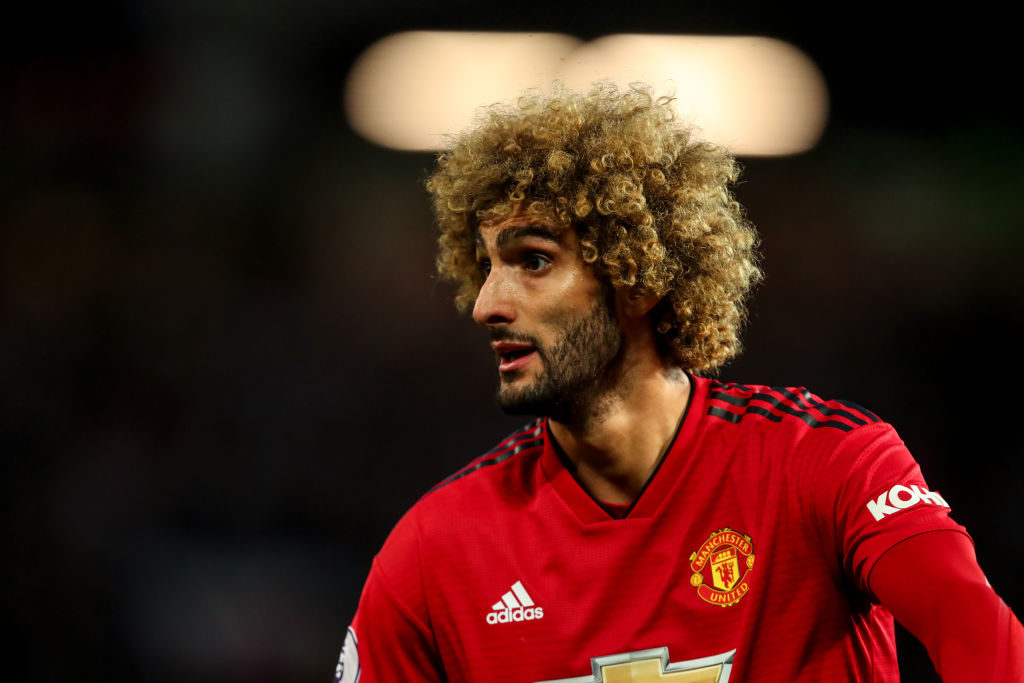 Paying more than Marouane Fellaini's release clause
A truly farcical moment in Woodward's first summer of tragedy. United had until mid-August to sign Marouane Fellaini for his release clause of £23.5 million.
United missed the deadline, and Woodward paid an extra £4 million to sign the Belgian, paying £27.5 million in total.
The Spanish lawyers
Woodward's pièce de résistance in 2013 was a bungled attempt to sign Ander Herrera.
In a last-ditch attempt to pay his release clause, three mystery lawyers showed up at La Liga HQ on United's behalf, The Mail reported at the time.
United tried to distance themselves from this charade, and got the player a year later. That was too late for David Moyes.
Promising to redefine the market
Woodward's inexperience in the transfer market was shown up by his bolshy claim, "We can do things in the transfer market that other clubs can only dream of. Watch this space."
Presumably clubs were looking on jealously when he swooped for Morgan Schneiderlin and walked away from a move for Toni Kroos.
Woodward's words had a negative effect, with clubs ramping up their asking prices whenever the club come calling. The 'United premium' is still a problem to this day.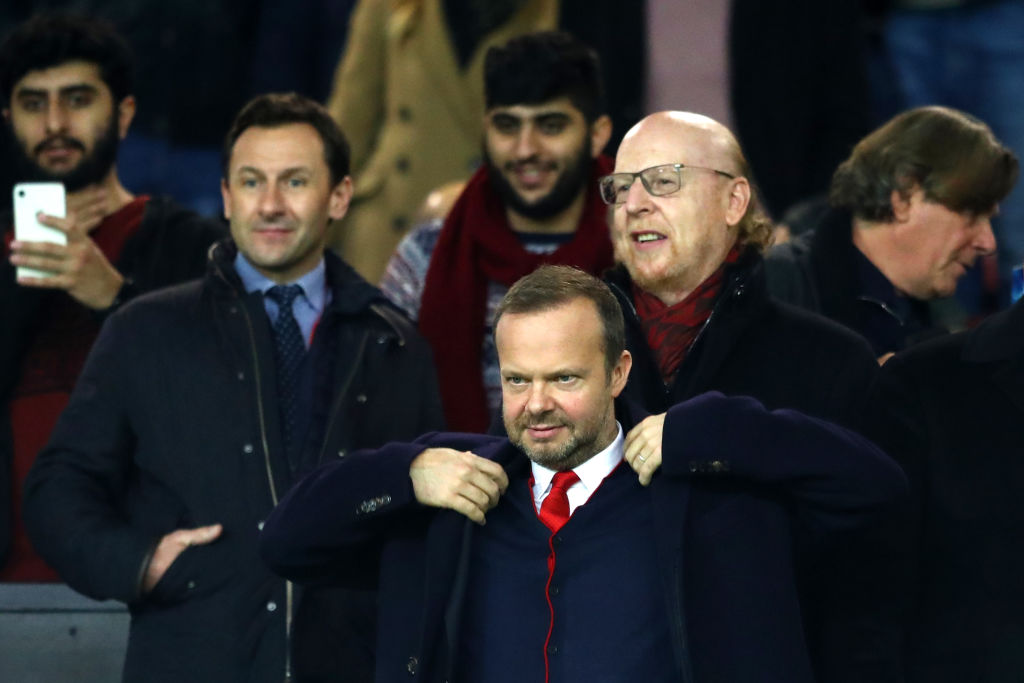 The noodle sponsor
It wasn't all bad. Ed Woodward's creativity saw him lauded as a genius on the commercial side.
One of his most infamous deals was signing Manchester United up an official noodle sponsor back in 2014.
To this day United have an official wine partner, an oil and lubricant partner, even an official mattress and pillow partner.
Sacking Van Gaal on Cup Final day
Discounting the 2013 Community Shield which is regarded as a trophy by David Moyes only, Manchester United's first silverware of the Ed Woodward era was the FA Cup in 2016.
Woodward ruined it by sacking manager Louis van Gaal hours after the game to hire Jose Mourinho.
While inevitable, it was a classless move to fire the Dutchman on the same day, and took the shine off a special moment.
Cosying up to Mino Raiola
After struggling with transfers, Woodward went all-in with Mino Raiola as he buddied up to the controversial agent in 2016, to sign Zlatan Ibrahimovic, Paul Pogba and Henrikh Mkhitaryan.
Considering the way Sir Alex Ferguson had previously spoken about Raiola, it was a desperate move, and the problems Raiola has caused regarding Pogba since, vindicate the former boss for refusing to deal with the Italian.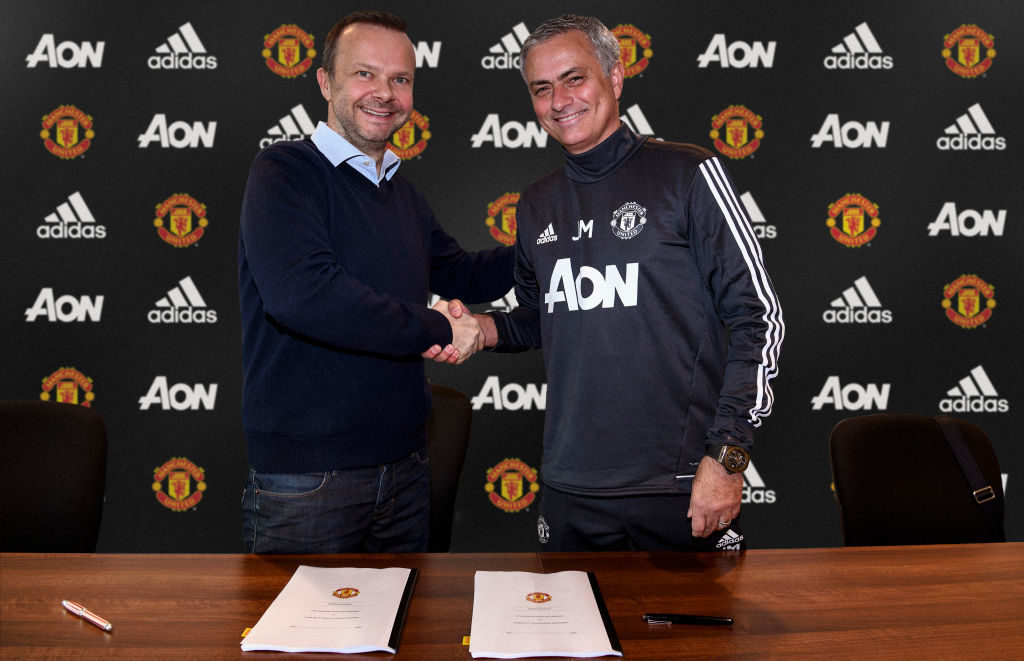 Summer 2018
The 2018 summer was a line in the sand for United. Jose Mourinho had led United to second in the league, and was rewarded with Fred, Diogo Dalot, and Lee Grant.
This was Woodward taking control away from Mourinho, refusing to back him. Whether right or wrong with the matter of hindsight, it showed he was in charge, and was not afraid to upset one of the biggest names in football, sacking him months later.
The house attack
January 2020 saw supporters throw flares outside Woodward's home, amid frustration at yet another dud of a transfer window.
Woodward eventually responded by sanctioning a deal for Bruno Fernandes, which he walked away from six months earlier.
The move from a small group of fans followed chants from the stands bad-mouthing Woodward, representing growing frustration at his time in charge at the club.
Quitting on a night of shame
Ed Woodward's decision to leave is the best thing he has done for Manchester United since he was appointed into his role.
But there was nothing noble about his decision. Woodward left after a shameless attempt to join a European Super League cartel which would have ruined football as we know it.
Woodward left before he was forced out. His position had become untenable and there was no way back. Now the end of 2021 and his official departure date cannot come quickly enough.
Related Topics
Have something to tell us about this article?
Let us know