Netherlands legend Ruud Gullit fears Wout Weghorst is 'not good enough' either for Manchester United or the Dutch national team after the striker drew yet another blank.
A Gibraltar side sitting a lowly 200th in the FIFA World Rankings felt, on paper at least, like ideal opposition for a centre-forward who went into the game with just two goals in his last 19 games for club and country.
On Monday night at De Kuip, however, Weghorst did everything but score. It was a trademark performance from a man who has divided Man United supporters since his January arrival; no shortage of effort or endeavour but found wanting when it really matters.
"I always look at him in a weird way," muses Gullit, a member of Holland's 1988 European Championship-winning squad (Rondo on Ziggo Sport).
"I have a lot of admiration for him. But at the same time, I think; 'He is not good enough for Manchester United and the Orange'. Every now and then you see defects."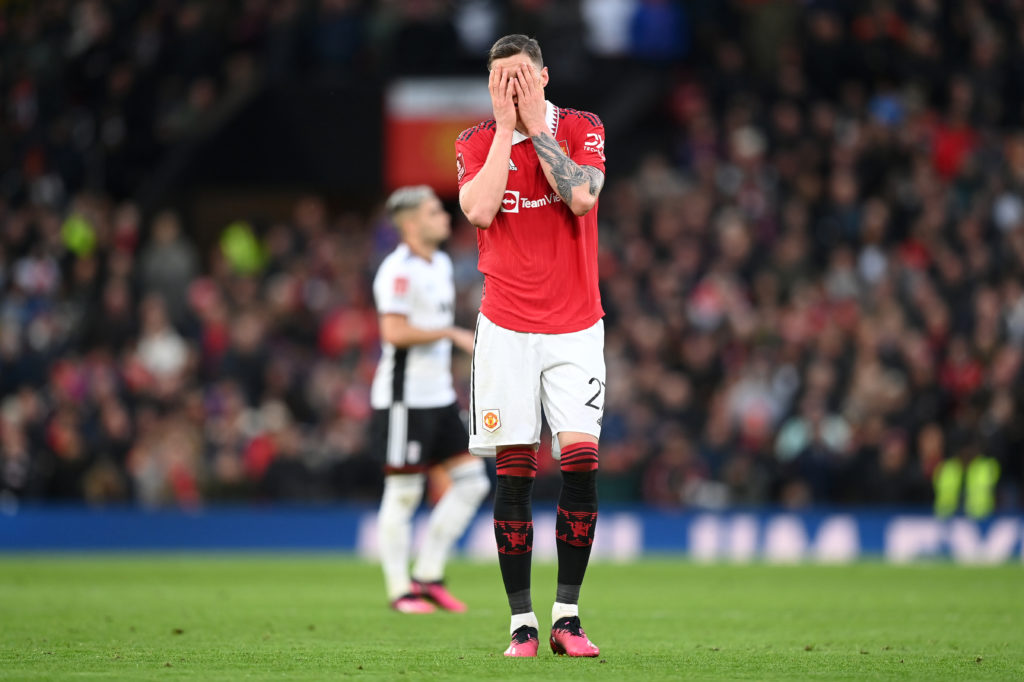 Two goals in 20 games now for Wout Weghorst
While Weghorst will be remembered fondly at Old Trafford for his never-say-die spirit and obvious affection for the club, there are many United fans who will share Gullit's assessment.
Though integral to Erik ten Hag's high-pressing style and an excellent link-man, that lack of ruthlessness could potentially cost Weghorst a permanent move during the summer window.
"If you are Wout Weghorst, normally you already expect two goals when playing against such an opponent in that position," adds former Netherlands striker Pierre van Hooijdonk.
"Weghorst did his best. But he only had half-chances outside of one big chance. I just expect more."
The Burnley loanee, meanwhile, pulled no punches at full-time, providing an expletive-ridden review of his latest goal-less display.
"I had the chances, but it just wasn't (going in). That's just [expletive]," Weghorst sighs, in conversation with ESPN. 
"These are matches where you know you can score goals as a striker. I gained the confidence of the coach (Ronald Koeman), and was allowed to play the entire match. You want to repay the trainer's trust.
"It's just a shame."
Nathan Ake scored twice and Memphis Depay got the other as the Netherlands beat Gilbratar 3-0. That result came three days after the 4-0 hammering by France.
Related Topics
Have something to tell us about this article?
Let us know