Atletico Madrid are Manchester United's Champions League last-16 opponents, but Diego Simeone's side has been labelled as being 'a million miles away' from the side that won La Liga in 2014.
Following Monday's UEFA re-draw, Ralf Rangnick's side will face Los Colchoneros and not Paris Saint Germain for a spot in the quarter-finals.
The Reds will travel to the Wanda Metropolitano Stadium in February, before hosting the reigning La Liga champions at Old Trafford the following month.
Despite being La Liga's current champions and two-time Champions League runner-ups over the last seven seasons, Simeone's side haven't hit form so far this season.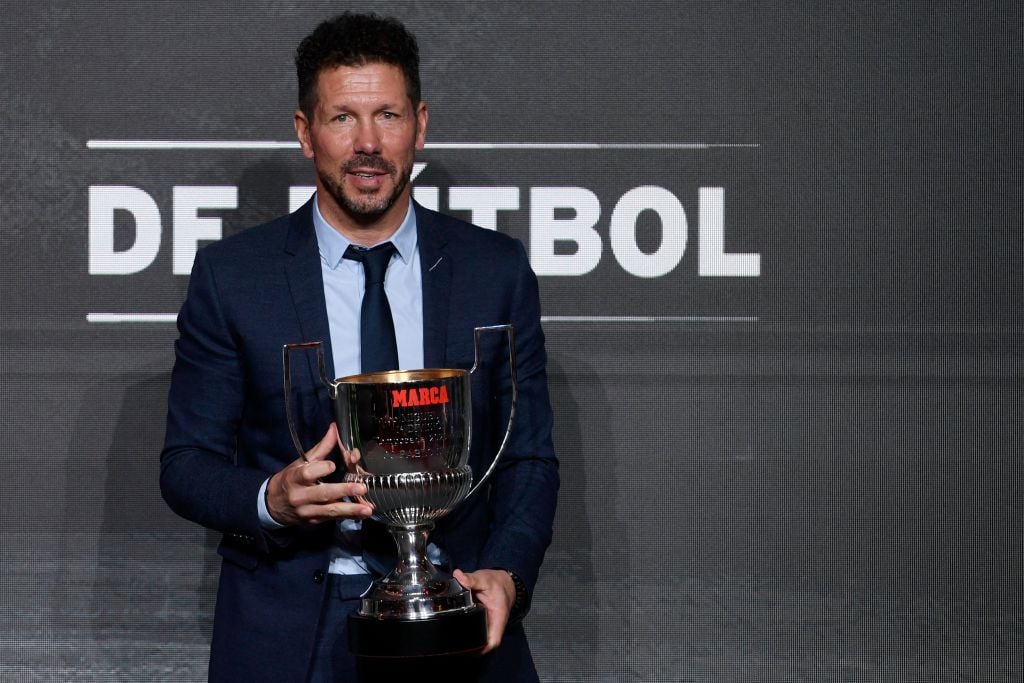 Unlike United, the Argentine's side were on the cusp of crashing out of the tournament in the final group game, but a 3-1 win at Porto ensured qualification.
Following their 2-0 defeat to Real Madrid at the weekend, Atletico find themselves 13 points behind their fiercest rivals and in fourth place.
The defeat against Carlo Ancelotti's side came after a 2-1 home defeat versus Mallorca. Simeone's Atletico have been renowned for their dogged defence and superb organisation, which has thwarted the best sides in Europe consistently.
But from 23 games across La Liga and the Champions League, so far this season, Atletico have registered six clean sheets.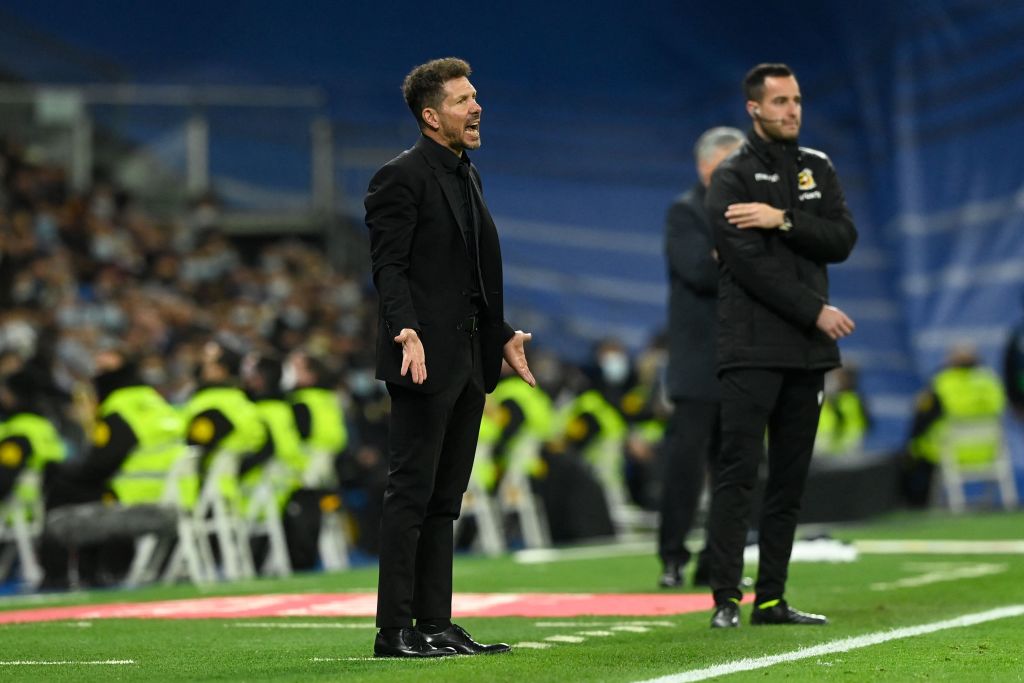 Speaking via MARCA, former Malaga coach Victor Sanchez believes that Atletico's 'best squad in its history' is not 'meeting expectations'.
Sanchez added: "It's very irregular [Atletico's form]. It does not convince through the game. It has the best squad of the season and its history, and it is not meeting expectations. You see a downturn in the defensive aspect when historically it was very solid there."
Spanish pundit Jose Luis Sanchez questioned whether Simeone was the right man to take this talented group of Atletico players forward.
Speaking again via MARCA, following the derby defeat to Real Madrid, Sanchez said: "The difference between Cholo [Simeone] and Ancelotti is that the former, if he scored a goal was tied to the area, while Ancelotti always goes further.
"It is incomprehensible that Joao Félix is a substitute when he seems to me one of the best in the team. Maybe Simeone is not a coach for this squad."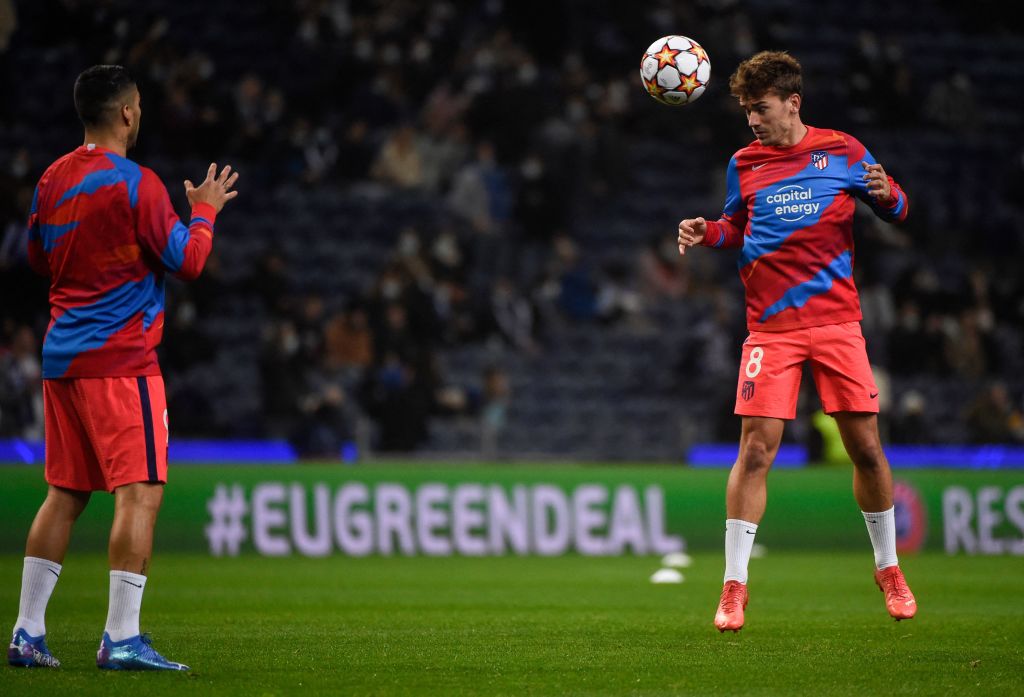 In a separate report from the Athletic when discussing the Spanish side's chances of success in Europe, when giving a verdict on Simeone's Atletico, it was revealed there were 'doubts' that they [Atletico] can 'grind through ties against bigger teams the way Simeone sides did when reaching those finals seven seasons ago and in 2016'.
"I do smile when I hear people describe them as still the same Atletico Madrid," says a former player.
"They are a million miles away from being the team who won La Liga in 2014. They can't be that defensive team anymore, as the players they have got do not match up to who they had before.
"I don't think the personnel suits the way Simeone wants to play. It is a different squad, they cannot play the same anymore."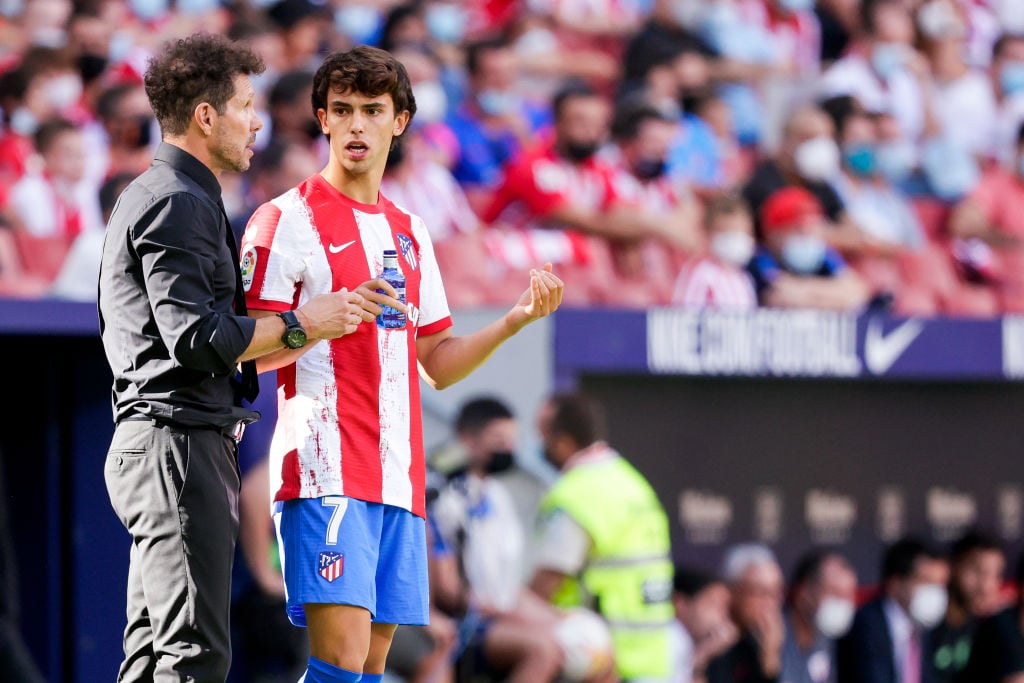 With the likes of Antoine Griezmann, Joao Felix and Luis Suarez in the Atletico side, Simeone has tried to implement an attacking philosophy and ethos to his team's style of play, but it seems the team is caught between two styles and could well be going through a transitional stage, with Simeone having to find ways of fitting several flair players into his team.
With two months until the first leg, things could completely change, but with Rangnick having a couple of months to instil his methods, United are going to be facing a dangerous Atletico side, but maybe not one as formidable and resolute as they once were.
Related Topics
Have something to tell us about this article?
Let us know