Manchester United have been accused of "cheating" against Nottingham Forest and receiving preferential treatment from referees after Marcus Rashford "dived" for a penalty.
That is according to TNT Sports pundit Chris Sutton, who claimed that referee Stuart Attwell "fell" for Rashford's so-called 'dive' in United's stunning 3-2 comeback win.
United manager Erik ten Hag faced a major headache in the opening 10 minutes at Old Trafford on Saturday after Forest took a 2-0 lead against the Red Devils.
However, United rallied back to seal all three points against Forest, with Christian Eriksen, Casemiro and Bruno Fernandes all getting on the scoresheet.
Fernandes scored the winner from the spot-kick after Rashford went down under a challenge from Danilo, with Sutton furious over the referee's call in the match.
READ MORE: Manchester United suffer blow as Andre Onana decision made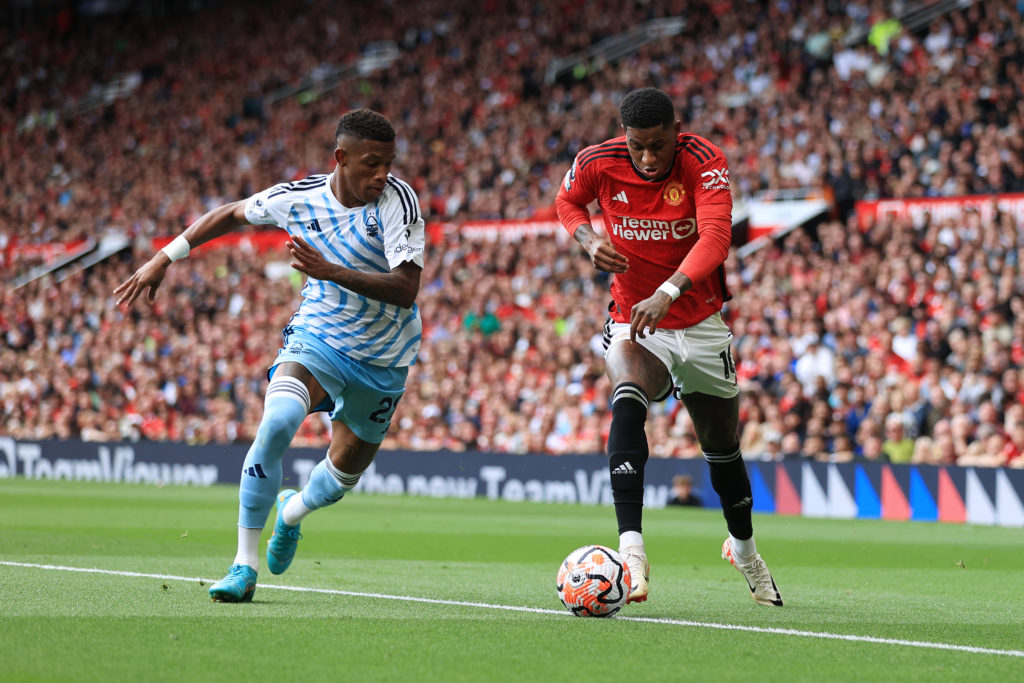 Furious Sutton slams Rashford's 'dive'
Speaking on The Daily Mail's 'It's All Kicking Off' podcast, Sutton pulled no punches towards Attwell and took aim at VAR for not intervening over the penalty decision.
"Just look at their 3-2 win over Nottingham Forest on Saturday," he said.
MORE UNITED STORIES
"Marcus Rashford dropped down under minimal pressure from Danilo. You might call it clever. I call it cheating. Rashford dived, referee Stuart Attwell fell for it, VAR Robert Jones did not intervene, Bruno Fernandes scored and Forest lost.
"Had this been the other way around, would the visitors have been awarded a penalty?
"Steve Cooper does not seem to think so. When a United player drops down in the box, the threshold for a penalty never seems to be as high as it is for their opponents."
Ten Hag unhappy with United's start vs Forest
Ten Hag was relieved that United managed to rescue a win against Forest, despite calling out the "horror start" from his players at Old Trafford.
The ex-Ajax boss has been criticised after a mixed start to United's 2023-24 campaign, with the Red Devils beating Wolves before losing to Tottenham.
Speaking after the Forest clash, Ten Hag admitted that he was "very pleased" with how his United players responded after going 2-0 down at home.
"It is a horror start, giving them two goals and making mistakes," he said (via Goal).
"But I am very pleased with the comeback, the leadership, how we stayed calm and composed and stuck to the plans and belief and turned it around.
"And I think we played very good football; out of our plan we scored very good goals."
Related Topics