The Manchester United job appears to be down to two names, Erik Ten Hag and Mauricio Pochettino. It's possible Thomas Tuchel could enter the fray, but he shut this down last week when he pledged allegiance to Chelsea.
So it is 'as you were' for now, until two old names get added to the mix. Sevilla's Julen Lopetegui and Spain's Luis Enrique were linked last year, and both distanced themselves from the reports last November, the Evening Standard reported.
Both names occasionally get added to the mix, with Sky Sports today claiming Lopetegui and Enrique remain on United's shortlist along with Ten Hag and Pochettino.
Spanish journalist Guillem Balague has moved to shut this down in Enrique's case, adamant he will not leave his job before the 2022 World Cup in November. He is focused on the tournament, recently dropping David de Gea from his latest squad.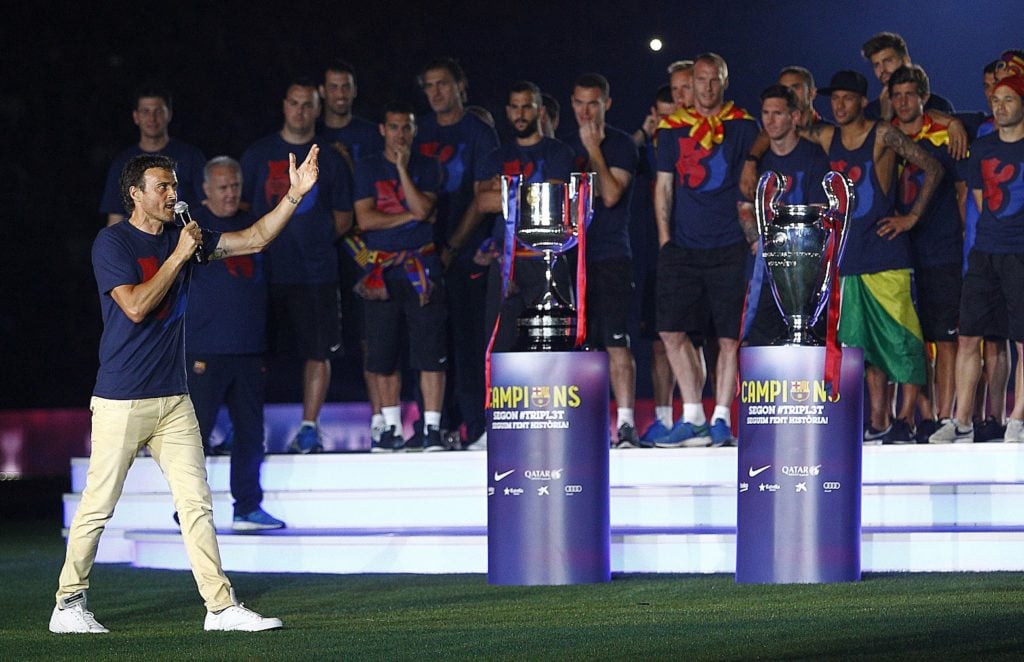 Balague is close to Mauricio Pochettino, it is worth noting, writing a book on how the manager 'transformed Tottenham' during his previous spell in the Premier League.
United would be foolish to push for Enrique now in any case, but there may be an interesting conversation to be had, if he really is viewed as the number one, outstanding candidate. He won the Champions League with Barcelona in 2015 and has managed some of the top players in the world.
The club would have to wait until January 2023 to hire him, and it does seem frankly ludicrous to spend another half season in limbo. Surely it can't happen.
But what if the board decree that Enrique is superior to Ten Hag and Pochettino? Could there be some kind of half and half approach, where the Spaniard directs transfer business and contracts in the summer, with a view to taking over next year?
Probably this won't happen, but given the usual rapid turnover of international coaches after tournaments, there is a good chance he will be available next year.
United are likely better off picking a manager who can come in as soon as possible, and having waiting since sacking Ole Gunnar Solskjaer last November, fans are growing impatient with a lack of direction, and it is not easy for players either.
A report in The Mail today (21/3) claims United want to choose the next boss by the end of this month, and then push ahead with trying to hire him and get him ready to take over at the end of this season. Enrique it appears, is out.
Have something to tell us about this article?
Let us know