There is a strong chance David de Gea ends up winning Manchester United's player of the season award this year, with his eye-catching saves drawing attention – combined with inconsistent performances from the rest of the team.
But for all the wonder saves De Gea makes and gets credit for, not enough attention is given to his contribution to causing the issues where he faces so many shots, in the first place.
De Gea is often rooted to his line and slow to take control of the box. This stands out statistically.
The United stopper ranks 19th in the Premier League for passes completed of 40 yards or more, 20th for crosses claimed, and 20th for defensive actions outside the box. Out of 20.
His overall game is too unbalanced and puts the defenders under pressure. Sure, Harry Maguire and co have been awful defensively this year, but they are not helped by an uncertain and reactive goalkeeper, who cannot take control.
There have been matches where De Gea really has saved United, and he deserves credit, but we have been in this situation for many years now and it may well be time for a completely fresh approach.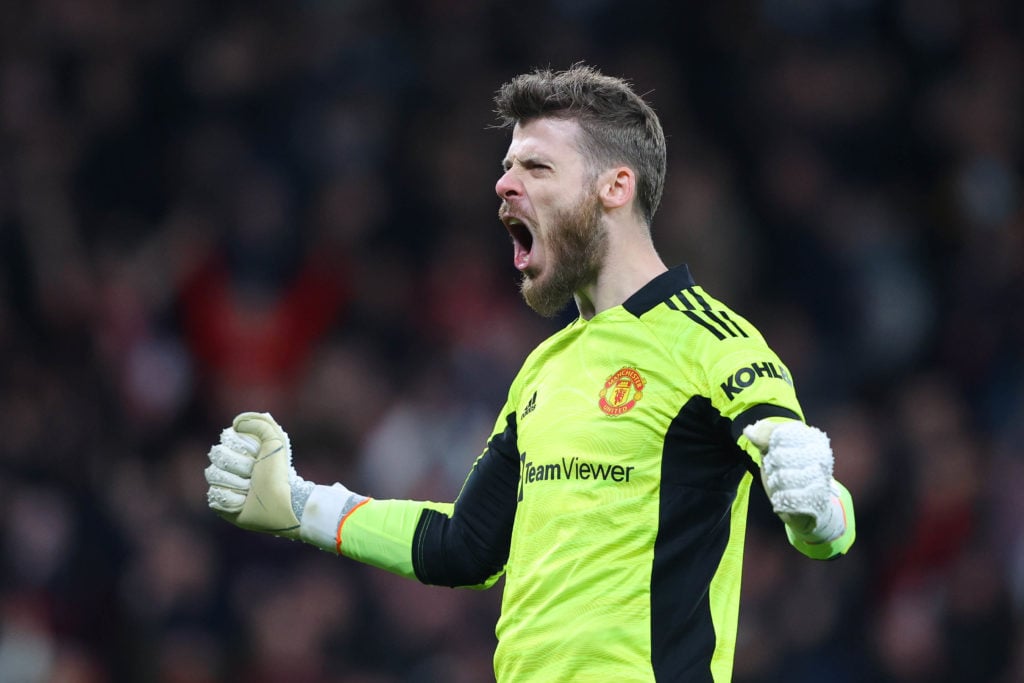 It's not good enough for Spain
Whether De Gea is good enough for Manchester United remains open for debate. He is regularly talked up as one of the world's best shot stoppers. The rest of his game is clearly below standard, statistically speaking, this is a fact.
Spain boss Luis Enrique has his own view, and dropped De Gea from the country's recent international squad. De Gea has not been a starter for his country for over a year now, and this week he has been axed from the set up for these upcoming international fixtures.
Selected ahead of him are Athletic Bilbao's Unai Simon, Brighton's Robert Sanchez, and Brentford's David Raya.
To compare them statistically, Raya has stopped 29 crosses coming into his box this season, Sanchez 19, Unai Simon 19 and De Gea just 7.
Raya has 34 touches outside his own box to clear the ball, Sanchez 29, Unai Simon 23, and De Gea just 6.
This reluctance or hesitancy on De Gea's part to help his defence is a big contributing factor to United coming under so much pressure in the final third, and while he often bails the team out, its not working overall.
United have conceded 40 league goals, more than Brighton's 36, Brentford have only conceded seven more than United with 47, while Unai Simon's Bilbao have conceded only 28 league goals.
De Gea brings no discernible advantage to United, and while there is a strong case the defence needs to be upgraded, it's a collective issue, the goalkeeper may have to be changed too, as difficult and emotive as this issue may be.
Over the years De Gea has been a constant for United, and a fresh start is required for the team to move forward. Luis Enrique can see it, where he considers De Gea inessential to his team's success, and United need to start looking at it this way too.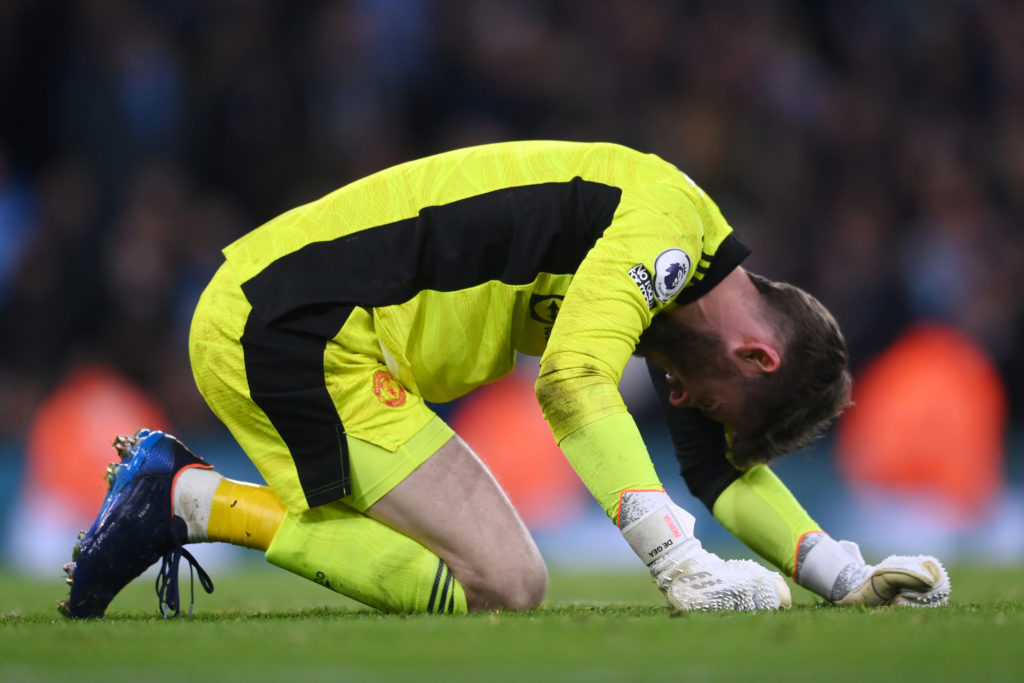 United's next course of action
In the short term between now and the end of the season, Ralf Rangnick could consider whether to put Dean Henderson in. This would be dependent on United's league position in relation to the top four race; a drop-off may prompt more experimentation. It also depends on whether he believes Henderson is a better solution, or United need to go out and buy a goalkeeper.
Henderson did well last season, with United winning 75 per cent of league games he started, 12 starts overall, while with De Gea the team won only 46 per cent. However, the fact he has not been given a meaningful opportunity by Ralf Rangnick does not bode well, and the real solution may be to go out and buy a goalkeeper.
Over the past 24 hours United have been linked to Sevilla's Yassin Bounou (The Mirror), while other good options may even include Brighton's Robert Sanchez, or Wolves stopper Jose Sa. There are options out there, and United don't have to be tied to De Gea.
De Gea is out of contract in 18 months and United have a decision to make. Extending his deal could be a mistake, unless the new manager can bring improvement in the weak areas of his game.
This may make it easier for United to dispense with De Gea's services, although it remains unclear if United have an appetite to.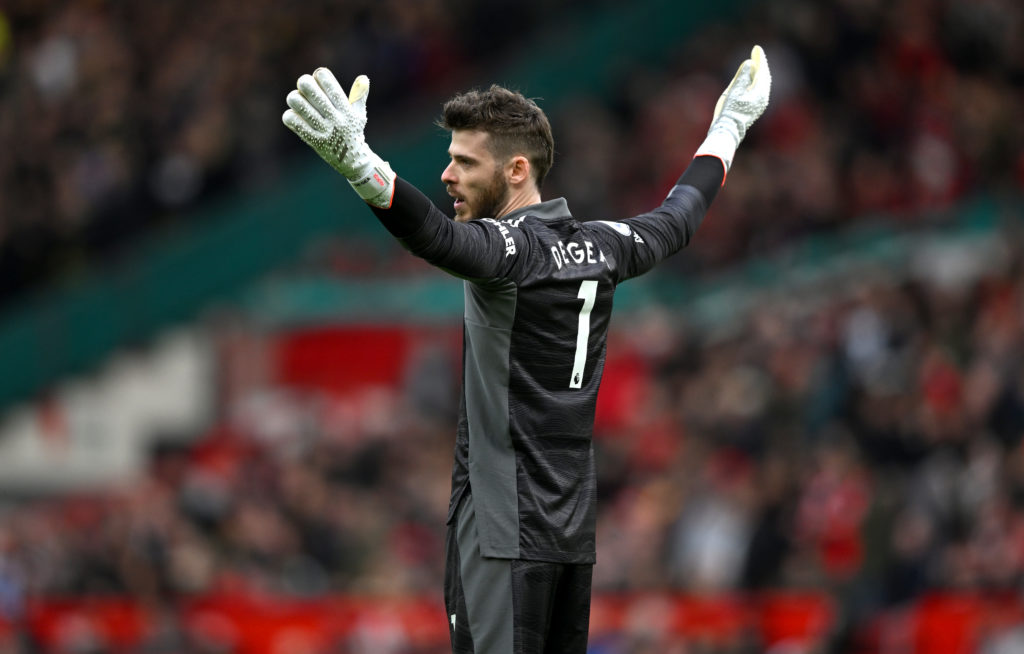 Why United may stick with De Gea
De Gea is one of United's highest earners at more than £300,000 per week. While it would be valuable to remove his wages from the salary bill, finding a team willing to pay them is not easy.
You can't bring in a goalkeeper and drop De Gea to number two either, because then you are paying £300,000 plus to a back-up, and a big distraction, it just doesn't work.
United have so many areas to improve this summer too, it remains unclear whether goalkeeper is a priority, or indeed whether it should be. Midfield and striker are key areas of need, with secondary areas to strengthen existing at winger, centre-back and full-back. It's unclear where goalkeeper fits in, and whether the funds are there to do it all.
De Gea is also United's 13th all-time highest appearance maker with 478. United have a duty to handle his situation classily, and turfing him out unceremoniously may be considered dodgy ground for a new manager to come in and make his mark, especially with concerns over a lack of buyers.
United may be best off sticking with De Gea for a season, working out if a new coach can improve him and the defence collectively, while simultaneously parking any contract discussions. If required, the Spaniard can be let go in 2023 and walk away for a new challenge, in the same way Paul Pogba appears set to depart this summer.
Have something to tell us about this article?
Let us know