Erik ten Hag will become Manchester United's next manager once the current campaign at Ajax comes to an end. The Dutchman is seeking to win a third title for the club before he leaves.
Ten Hag has a better win percentage than any Ajax manager in the past 20 years, and was described by Ralf Rangnick as the 'best possible coach' for Manchester United.
To get a better idea of what Ten Hag will bring to Manchester United, we spoke to Ajax supporter Nuri van Stam.
Nuri, also known as 'The Dutch Guy' on HITC Sport's YouTube channel, gave us insight on Ten Hag's approach, whether United will be able to sign Antony, key players at Old Trafford, his reservations about the club, and a prediction for how the new manager will fare.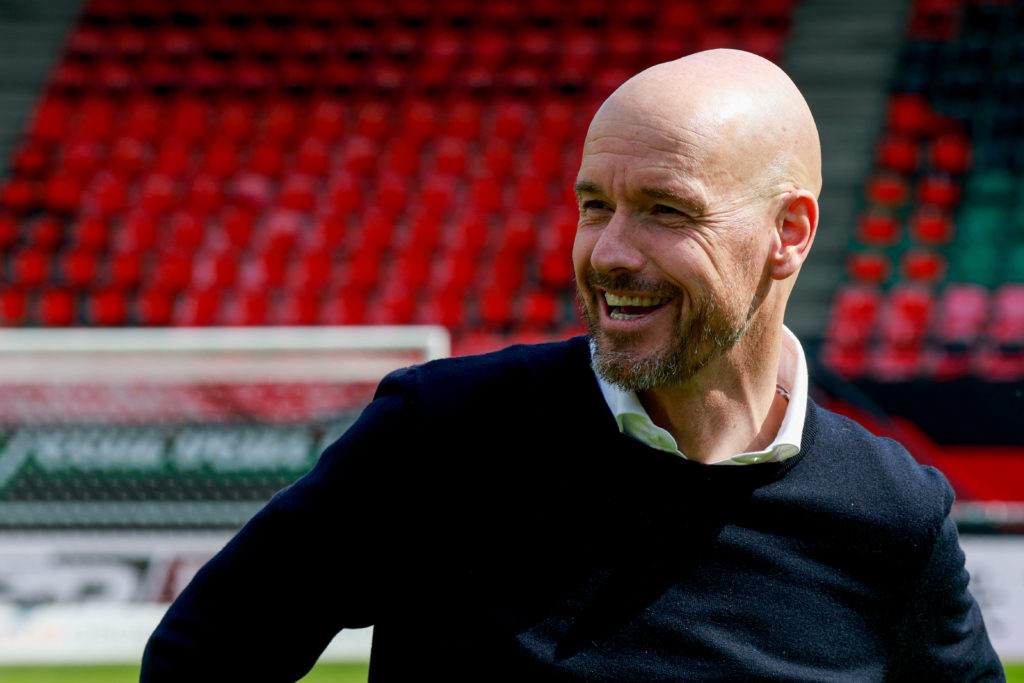 How does Erik ten Hag compare to Ajax's previous managers?
Ten Hag arrived in the January of 2018. At that time, Ajax took over from Marcel Keizer who was only appointed as manager of the club seven months prior. Under Keizer, Ajax was having a very disappointing season, as in December they were in second with five points behind leaders PSV. They were also eliminated of the KNVB Cup after a loss to Twente and the club was already out of the European competitions before the season even started. It's safe to say that Keizer underperformed with a very talented crop of players. 
The season before, Peter Bosz was the first manager in years that made Ajax play 'the Ajax way' again. Bosz introduced a very attacking tactic that relied heavily on quick pressing with the entire team situated high on the pitch. Although Ajax ended the season without any silverware, the club reached their first European final in 21 years.
Before Peter Bosz, Frank the Boer was at the wheel for 5.5 years. De Boer is definitely the most successful Ajax coach from the last decade as he won four championships during his stint with the club. However De Boer often got criticised for his playing style that relied heavily on possession as it was often seen as 'boring'. The club wasn't successful in Europe during this period as the club never made it out of the Champions League group stage in five attempts under De Boer. 
Out of all his predecessors, Ten Hag probably compares most to Peter Bosz as both managers want their teams to play attractive, attacking football with high pressing. However, Peter Bosz always got criticized for having a leaky defensive setup while Ten Hag had his side set up with more defensive solidity during his time at Ajax. 
What are the biggest strengths in Ten Hag's system?
Ten Hag has consistently shown that he can work very well with young, talented players. During his first job as a manager with Go Ahead Eagles, Ten Hag played a huge role in the development of the then 20 years old Quincy Promes, who went on to score 17 goals in his first full season as a pro.
The Dutch master tactician worked with elite talents during his time at the Bayern Munich reserves but his years at Ajax were the icing on the cake. 
Hakim Ziyech, Frenkie de Jong, Donny van de Beek, Matthijs De Ligt are some players that consistently improved every year under Ten Hag's guidance. Sure, a player naturally improves with age, but after leaving the club, some of these players' development stalled, showing that the manager clearly played a role in their improvement. 
Another quality of Ten Hag is that he isn't afraid to play players out of their preferred position in order to utilise as many talented players as possible. For example, Dusan Tadic has played at both wings, while he also played as a striker in some games, Ziyech played on the wing, the number 10 and also on both sides of a midfield three.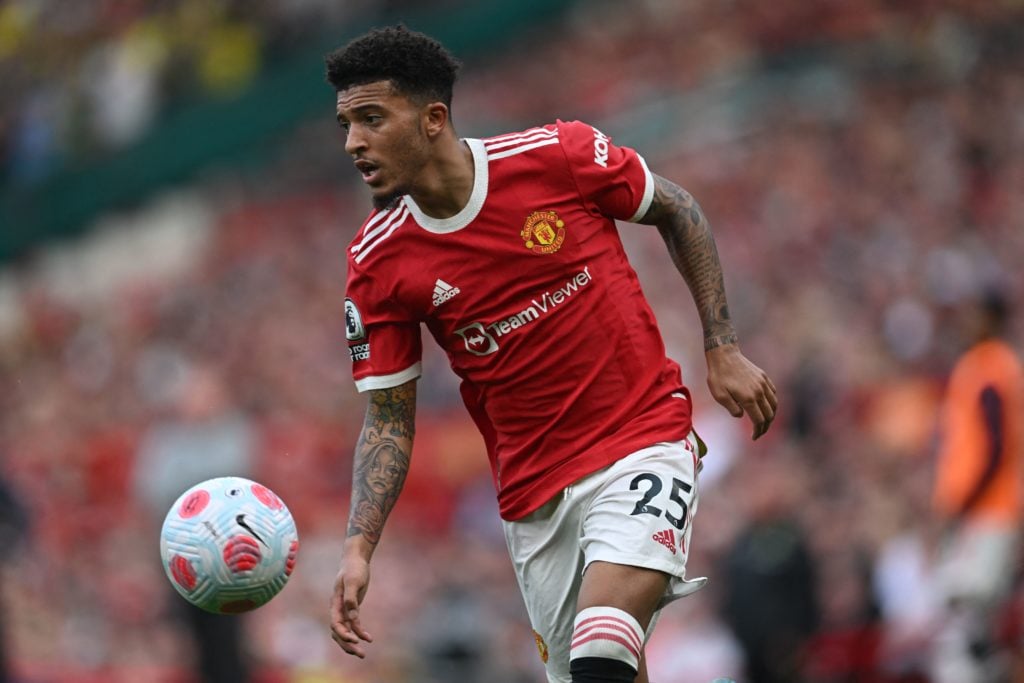 With what you know about Manchester United, which players do you feel will suit his style of play?
Anthony Elanga and Jadon Sancho can both be a good fit for Ten Hag's playing style. The Dutch coach has consistently utilised quick wingers that are creative, with an eye for goal. Both players fit the bill as long as they are also prepared to work for the team defensively, as this a requirement under Ten Hag. 
Aaron Wan-Bissaka could also experience a resurgence under Ten Hag if he's still around at the end of the summer. His attacking style and on the ball abilities could make the coach want to see if the player fits his system.
The current Ajax right back, Mazraoui, is also a skilled player who started his Ajax career as a midfielder. In my opinion, Wan-Bissaka is definitely worth the gamble as both him and Mazraoui share some qualities that worked for Ten Hag in the past.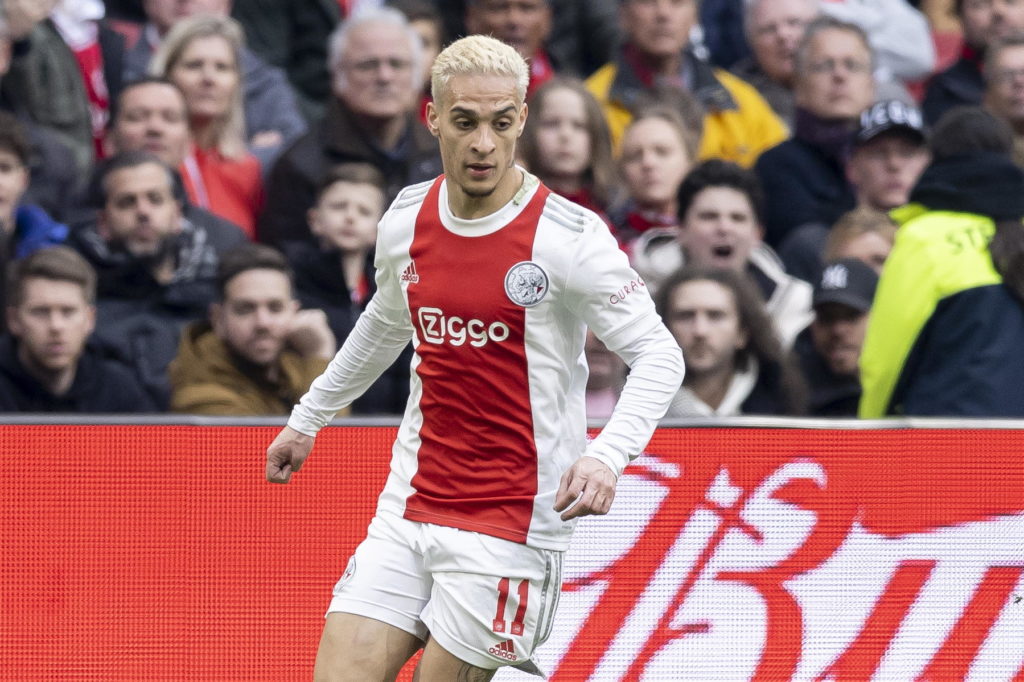 Do you think Ten Hag would sign Antony or Jurrien Timber and would Ajax let them leave?
In first instance, I think that Ajax would like to keep both players. Both players cemented themselves as starters last season while this season, both players became indispensable.
With Gravenberch, Mazraoui and Tagliafico most likely leaving at the end of the season, Ajax probably wants to make sure that Timber and Antony remain at the club as they are now key players for Ajax. 
But on the other hand, Ajax lives of developing and selling players. The pandemic has been tough for every football club and this is also the case for the Amsterdam based side. I'm sure that Ajax would consider selling either one of them if a sizeable offer comes in for the two, but only at the right price, which would not be cheap.
INSIGHT: Erik ten Hag worked for two years at Bayern Munich II, learning from first team boss Pep Guardiola.
IMPACT: After a spell at Utrecht, Ten Hag was hired by Ajax and within 18 months had led them to a Champions League semi-final.
TROPHIES: Ten Hag has won two Eredivisie titles with Ajax and two KNVB Cups, and hopes to win a third title this season.
GOALS: Ajax have scored 98 goals in the league this season and conceded only 19 in 34 matches.
What are your biggest concerns or worries about how Ten Hag will fare in Manchester?
Ten Hag needs time to implement his system and at a club like Manchester United, I don't know if they are that patient.
Many players at the club won't suit his playing style, hence why new players need to come in. This will mean that Ten Hag has to build his team from the ground up, something he's shown capable of in the past. I'm afraid that he might not get the time to build a new team as he has to deal with the pressure of being the coach of one of the biggest clubs in the world. 
Another talking point in the Netherlands has always been his appearances in the media. During his time at Ajax he definitely grew in his presentation but it hasn't always been plain sailing.
His way of handling the media has always been a talking point that often distracted from his great work on the pitch. This could turn out to be similar in England as he also has the added difficulty of talking a different language. 
Another stumbling block could be that he sometimes sticks to his plans a bit too long. When Ten Hag has an idea, like a tactical plan or a new position for a player, he often doesn't immediately change his tactics, even if it's not working.
Ten Hag relies heavily on patterns that are used in game so often he doesn't want to swap players around in order to maintain these patterns. This sometimes hinders him from turning a game around which is something that might be asked from him more in a stronger league like the Premier League.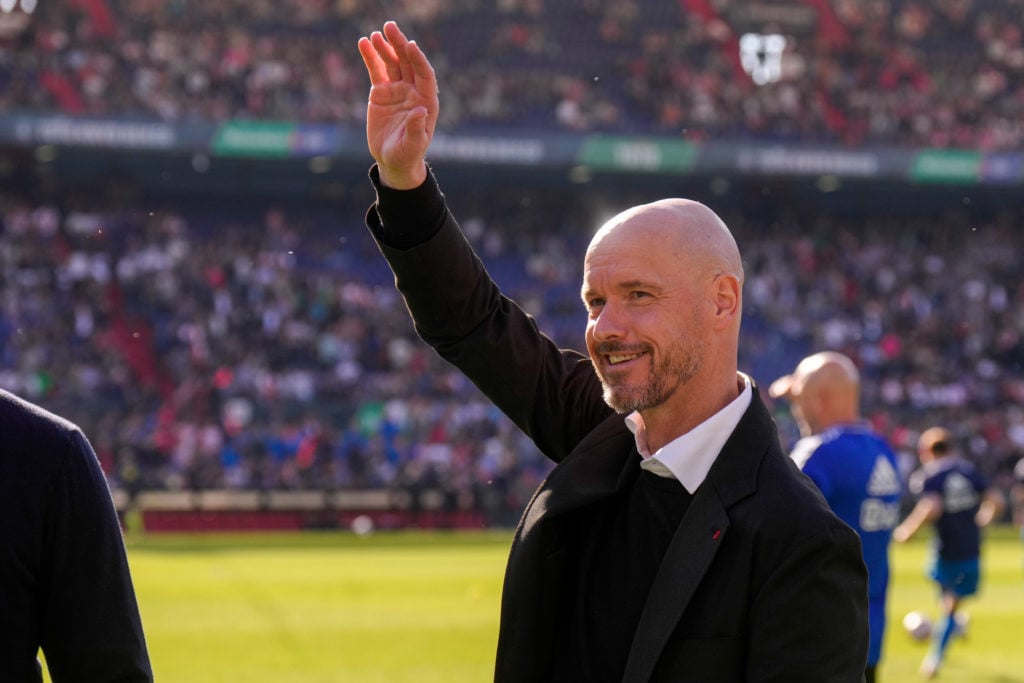 And finally, what are your predictions for how he will fare…?
I personally have a lot of faith in Ten Hag as I really rate his playing style. As a lifelong Ajax fan I've seen what is capable of if he gets the full backing from the board. I'm convinced that he will do a great job as long as he gets the time.
It might take more than a season to build a squad that can play his style, but he proved time and time again at Ajax that he can build a team, even if the star players leave. 
But at the same time I have some doubts. At Ajax, he worked in his own country, spoke his first language and managed in a league that isn't known as one of Europe's toughest. At Manchester United, he immediately has to deal with the pressure of one of the biggest clubs in the world, in one of the best leagues in the world where there isn't as much patience as he's used to. I'm afraid that at some point, the pressure might become to much if he doesn't immediately get the results that are expected from him.
In conclusion, I'm fully convinced that Ten Hag will be successful at Manchester United. However, this is only under the circumstance that he can use his entire first season at the club to build an entire new team without high expectations.
The Dutch tactician has proven that he can build a team from the ground up and that might be exactly what United need right now. These last 4.5 years have been an amazing time to be an Ajax fan and I'm sure that there are exciting times ahead for Manchester United fans, as long as Ten Hag gets the time he needs. 
Have something to tell us about this article?
Let us know