Ralf Rangnick has told the club website that Erik ten Hag is the 'best possible coach' for Manchester United.
The interim boss says United have chosen well and he is looking forward to meeting and working with him.
How closely they work together will be up to Ten Hag, Rangnick says, and he will let the Dutchman determine how involved he will be.
Ten Hag will take up his position as Manchester United manager at the end of this season.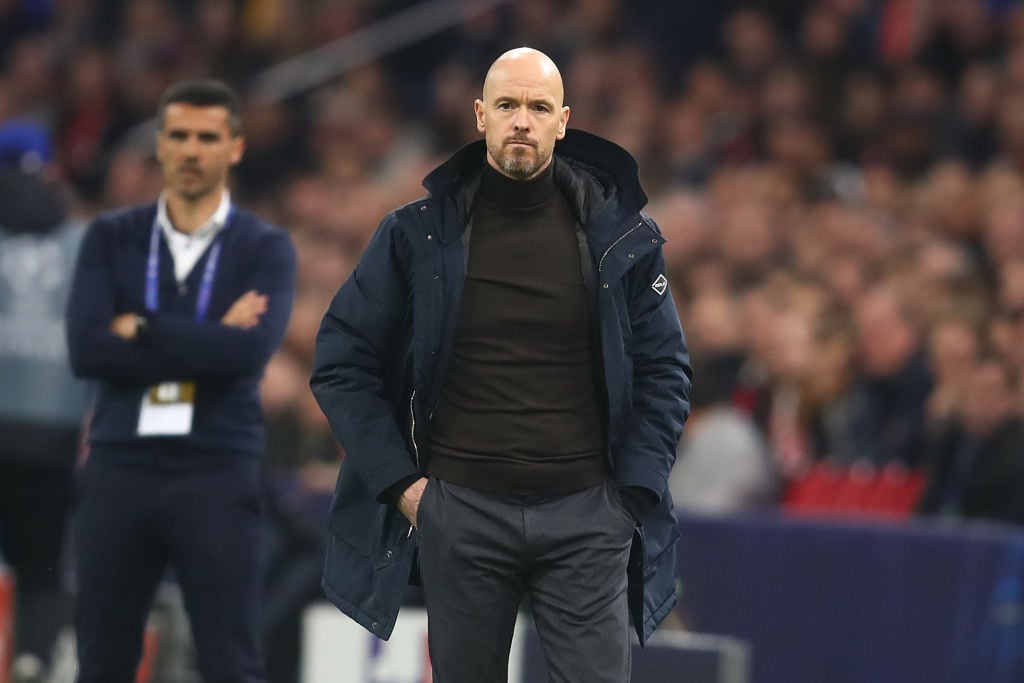 Rangnick said: "Erik ten Hag is a good choice, if not a very good choice, he has shown that in the past.
"I'm pretty convinced he's the best possible coach you can get right now."
Ten Hag has the best win percentage of any Ajax manager for the past 20 years and is looking to win a third league title before he heads to Old Trafford.
INSIGHT: Erik ten Hag worked for two years at Bayern Munich II, learning from first team boss Pep Guardiola.
IMPACT: After a spell at Utrecht, Ten Hag was hired by Ajax and within 18 months had led them to a Champions League semi-final.
TROPHIES: Ten Hag has won two Eredivisie titles with Ajax and two KNVB Cups, and hopes to win a third title this season.
GOALS: Ajax have scored 98 goals in the league this season and conceded only 19 in 34 matches.
Rangnick added: "For me, it's not about having agreed upon a contract for the next two years. I'm 64 very soon. For me, it's about what will really happen and not about the contract on paper.
"How much do Erik ten Hag and the board of Manchester United want to know about my opinion, about my experience and this is what we haven't spoken about, as yet."
Ten Hag won't want Rangnick to interfere overbearingly, but he is unlikely to do so, having worked behind the scenes at RB Leipzig among other clubs.
Together the pair have the chance to become a real dream team, and despite the difficulties Rangnick has experienced on the pitch, it seems like he has been hurt by the defeats and is intrigued by the challenge of turning this club around.
Have something to tell us about this article?
Let us know