Manchester United manager Erik ten Hag was not in the dugout for the side's defeat to Wrexham last night.
He watched from the sidelines as under-21 coach Travis Binnion took charge instead, to give the young players involved some familiarity.
It was pretty much a full under-21 side in action, plus Jonny Evans. Manchester United lost the game 3-1 in the end on a disappointing result for the youngsters.
Marc Jurado scored Manchester United's goal after an assist from fellow Spaniard Alvaro Fernandez.
READ: Confirmed Manchester United transfers in, out, loans, releases, youth for 2023/24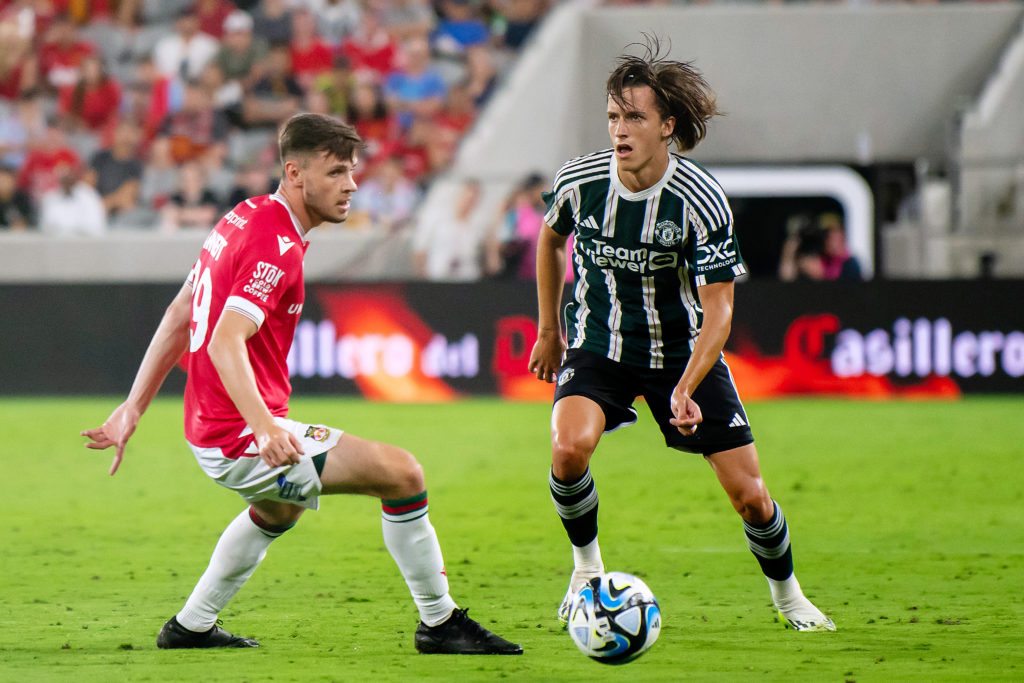 Travis Binnion reflects on loss
Erik ten Hag said after the game that it was 'disappointing' to lose the game and described the performance as 'erratic'.
Under-21 boss Travis Binnion accepted his own share of the blame. Perhaps trying to draw some of the heat away from the youngsters, the coach said his own choices were below par.
Binnion told MUTV: "'It was an eventful night, wasn't it? Obviously a couple of key decisions didn't really go our way, but we didn't play well enough.
MORE UNITED STORIES
"First half we had control of the game. Or we could have had to control the game, but we didn't quite do enough for the ball.
"(The) structure wasn't right and some of my decision making wasn't great and then obviously the two goals we conceded are quite avoidable. So there's a lot of learning for us tonight."
Valuable learning experience
The defeat was not the result Manchester United's young players will have hoped for, however, it will help them become better players in the future, playing on a big stage like this.
It will also help Binnion, as a coach, to manage under such a spotlight, and to gain a greater understanding of the players.
Some of the players will head back to Manchester now, while Hannibal, Dan Gore and Alvaro Fernandez will rejoin the first team squad.
United's under-21s have EFL Trophy games against Stockport, Bolton, and Salford City this season, and the experience facing Wrexham in these circumstances is useful preparation, for coach and players.
Related Topics