Manchester United manager Erik ten Hag has had his say on the team losing to Wrexham in a pre-season friendly.
An inexperienced Manchester United side were beaten 3-1 by Wrexham in San Diego, with Jonny Evans the one player with first team experience.
Marc Jurado scored Manchester United's goal, with Dan Gore unfortunate to be sent off in the second half.
Erik ten Hag was watching on from the sidelines, with under-21s boss Travis Binnion in the dugout.
READ: Confirmed Manchester United transfers in, out, loans, releases, youth for 2023/24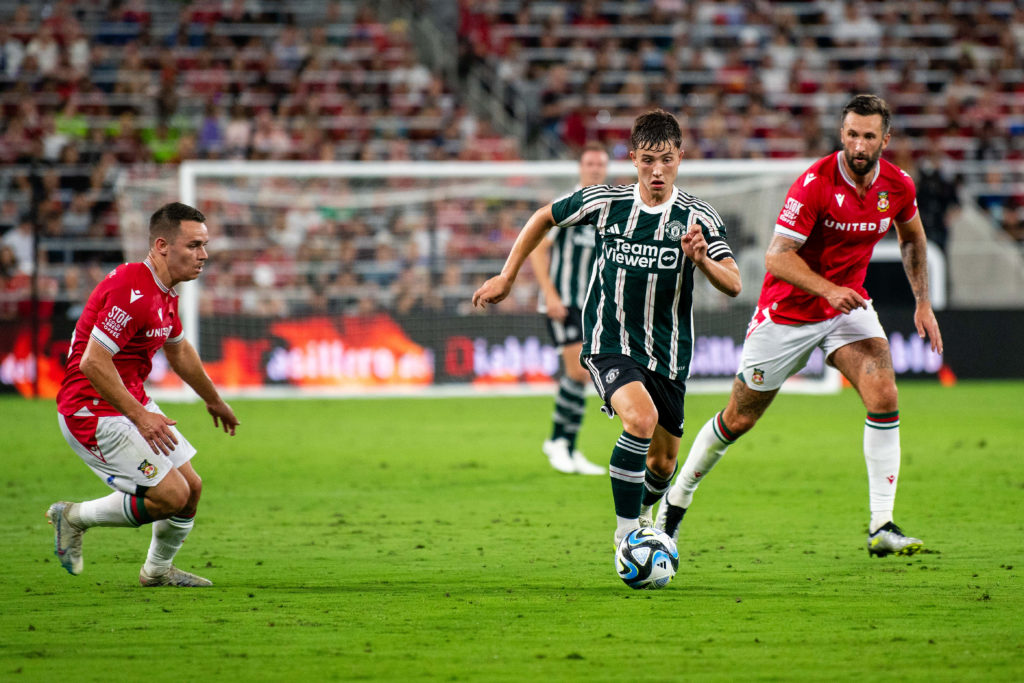 Ten Hag disappointed
Speaking after the final whistle to MUTV, Erik ten Hag said he was disappointed with both the result and the performance.
He added that he saw the match as a valuable learning curve for the players, up against a senior side.
Ten Hag said: "It's always disappointing, we're disappointed with ourselves. The way we played in the first half was a little bit erratic. We lacked structure, we had some other objectives (that we didn't reach).
MORE UNITED STORIES
"They are young players, we have to learn from it and I'm sure they will. That is what happens in top football, definitely in the Premier League and our players have to get used to it.
"This is men's football and it's really good that they have this experience. The result is negative but you learn from it. It's a learning moment and as players for Man United, you have to deal with the pressure of the crowd.
"It's good that we had this and from negative moments you learn, so we have to take that."
Hannibal, Dan Gore and Alvaro Fernandez are expected to return to the Manchester United senior tour, although won't play against Real Madrid tomorrow night.
There is one game left after that, against Borussia Dortmund, before United return to Europe for final pre-season games in Ireland and Old Trafford.
READ: Three things we learned as Manchester United lose to Wrexham
Don't get too down and don't get too high
The message for Manchester United's youngsters is not to focus too much on the result, and simply learn from the experience.
For some of them, this was the biggest game they will have played, in front of 34,000 fans and the television cameras in the US.
It was a tough game, and manager Erik ten Hag has plenty to stew on. But his focus now will be on the first team, who face Real Madrid at 1.30am UK time on Thursday.