Manchester United are in a real pickle as we enter the final hours of the 2023 summer transfer window.
Amid a sea of injuries and a lack of depth – Manchester United are still in the market for players but ultimately face one massive issue. They have absolutely no money to buy anyone.
This has led to laughable loan offers on players like Sofyan Amrabat and desperate attempts to contact 'washed up' players such as Marcos Alonso or Sergio Reguilon.
It's not the way a club should be operating, and we think it stems from our first deal of the window.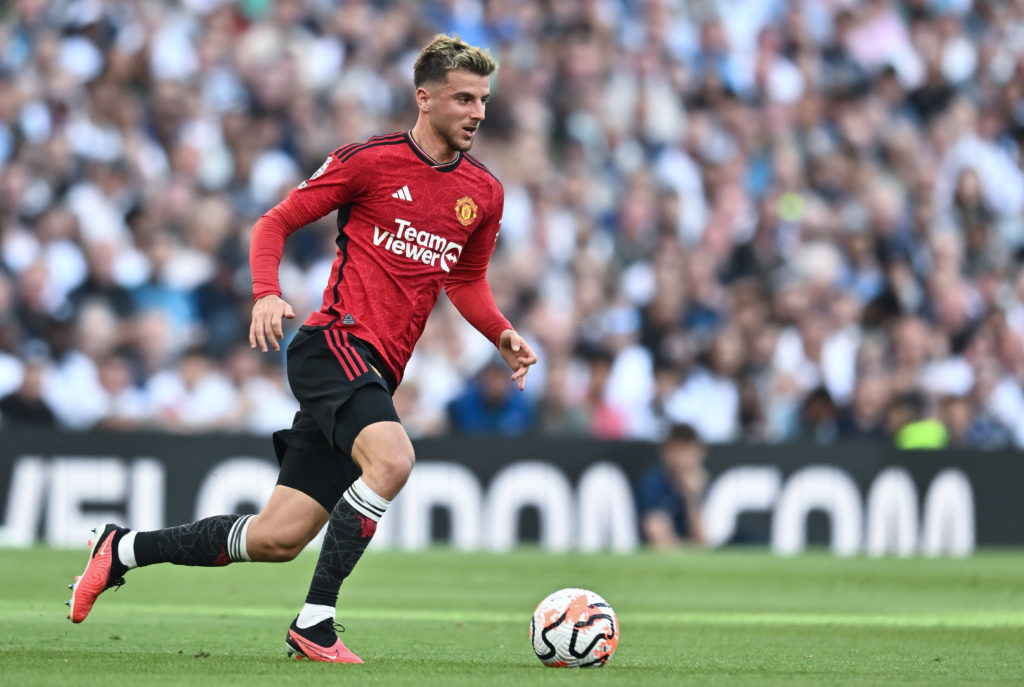 Manchester United pulled the trigger far too early
Flashback to the 29th of June, Manchester United made Mason Mount their first summer signing.
The Athletic reported a fee of £55 million plus £5 million in add-ons has been agreed for the England international after three earlier bids were rejected.
Mount was allegedly Erik ten Hag's top midfield target, but many fans were left questioning the hefty price tag.
It was clear to see the midfielder wanted out of Chelsea and with one year left on his contract, it should've been a smoother deal than what panned out.
MORE UNITED STORIES
Instead, United paid somewhat over the odds – and now it's coming back to bite them.
We're not saying that Mount was a bad purchase, but what was irresponsible was splashing so much cash at an early stage of the window, despite knowing the consequences that could arise later down the line.
It now runs the risk of ruining United's season
Surely the board knew the risks with the initial frivolous spending – particularly if they knew many more players were still required.
United knew FFP was going to potentially be an issue, so why did we bank on the sale of current assets to deal with complications further down the line?
United now find themselves in a position where they're scrimping for players that they wouldn't have even necessarily batted an eyelid at during the beginning of the window.
We realistically need four players still. A left-back, a goalkeeper, a centre-back and a centre-mid… but whether we even get two of them is honestly up in the air.
To go into the season knowing just a few injuries would cause the squad infrastructure to crumble is massively irresponsible.
The early, yet what now looks panicked, acquisition of Mount looks like it could run the risk of ruining Manchester United's season.
Related Topics