Cristiano Ronaldo caused a stir in pre-season when he left Old Trafford early against Rayo Vallecano.
Erik ten Hag made clear at the time this was not acceptable, and nobody expected it to happen again when the season kicked off.
Last night it did. Ronaldo stormed down the tunnel in the 89th minute against Chelsea, and what he did next was even worse.
Ronaldo left Old Trafford early
The Athletic report Ronaldo chose not to head to the dressing room where the team were celebrating and Erik ten Hag congratulated the players on a strong performance.
Ronaldo left Old Trafford early, repeating his action against Rayo Vallecano.
He did not have permission from Ten Hag to do so. The manager had stated in post game interviews he would 'deal with' the situation.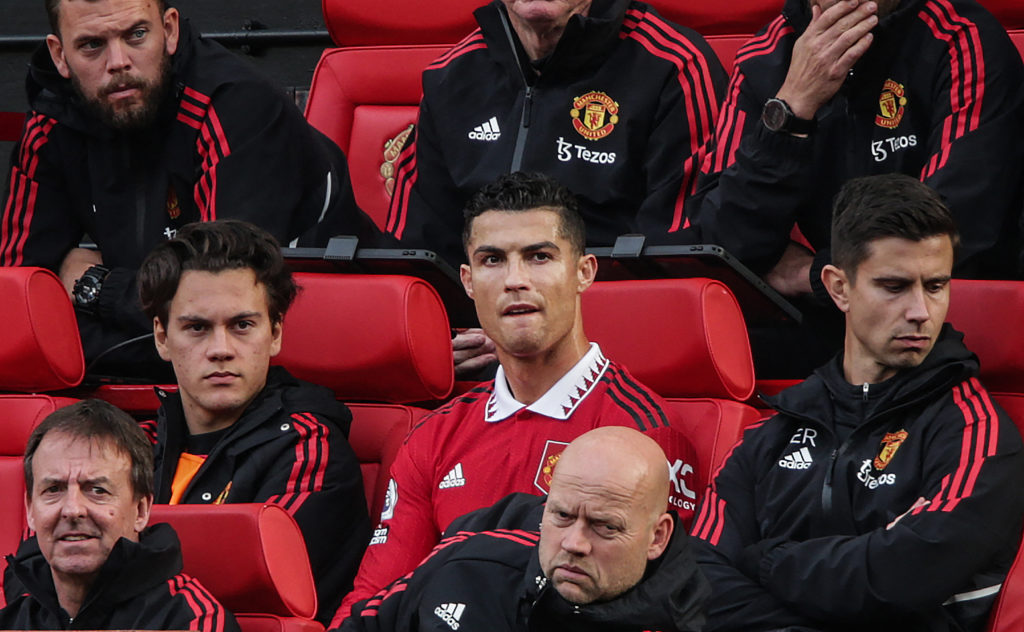 There's no defending him
There is no defending this from Cristiano Ronaldo. He is pulling in the opposite direction to Erik ten Hag and the rest of the team.
We should be focusing on a fantastic team performance, full of unity and team spirit. Ronaldo undermines this and is a major distraction.
It is hard to see how he has a future at Old Trafford in the long-term, and even the short-term.
United should consider leaving him out of the squad travelling to Chelsea this weekend, it would make a statement. The team could do without his distraction.
Even former teammate Rio Ferdinand has suggested United release Ronaldo. It would be in everybody's best interests.
Have something to tell us about this article?
Let us know