Cristiano Ronaldo managed to grab the headlines without playing a single minute in Manchester United's win over Tottenham.
It's not a healthy situation for the club, or anybody concerned. Ronaldo stormed down the tunnel before full-time, after realising he was not going to be brought on as a substitute.
Erik ten Hag said after the game on Amazon Prime that he would 'deal with' the situation, but wanted to focus on the positives of the 2-0 victory.
Ronaldo has scored only two goals this season and was substituted off in the goalless draw with Newcastle at the weekend.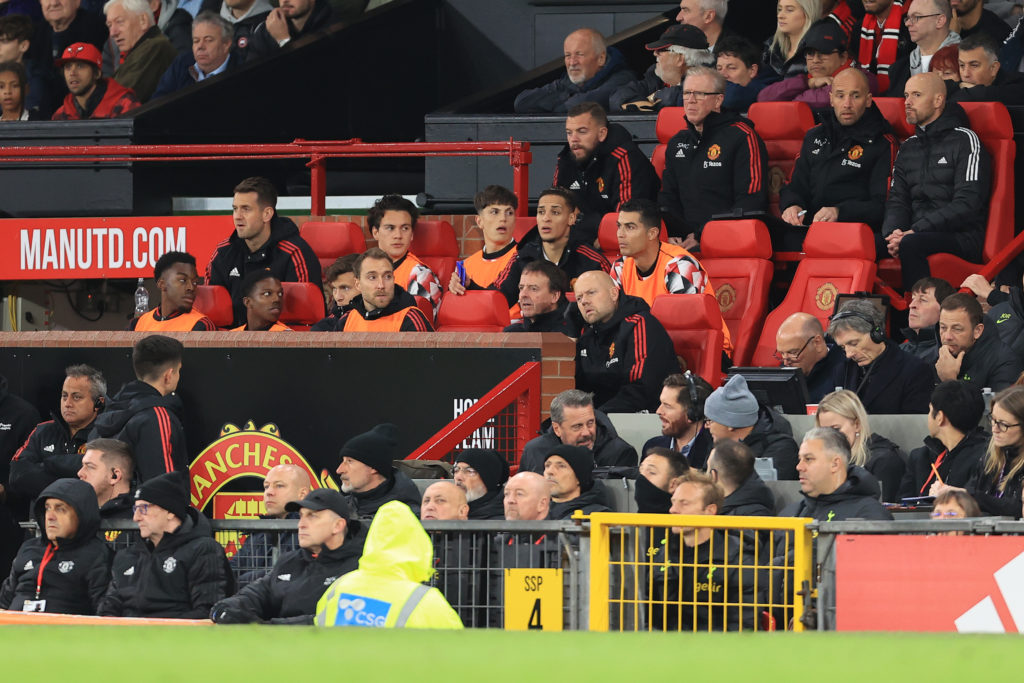 'United should consider releasing Cristiano Ronaldo'
Former teammate Rio Ferdinand spoke about the Ronaldo situation to Five after the victory over Tottenham.
He said that his initial thought for Ronaldo not being selected was simply to rest him for the weekend.
"My only thought could be Cristiano is being saved for the weekend against Chelsea and thats the only way that I see it logically that he didn't play.
"I think Ronaldo will be absolutely fuming with that naturally, I wouldn't expect any different from him."
Ferdinand added that if Ronaldo is not part of Erik ten Hag's plans, then he should consider cancelling the forward's contract.
He said: "If he doesn't see Cristiano Ronaldo as a starter in his team more often than not, he has to release him from the contract, let him go.
"It's not fair on anybody, on Cristiano, on Erik ten Hag, or the players, if after every game the first question is 'why didn't Cristiano start' and that's the story.
"It's going to be something which probably hampers him, (Ten Hag) going forward."
United are low on strikers so need Ronaldo for now, at least until January when one can be signed.
Anthony Martial has proved unreliable, already suffering three separate injuries this season.
Ferdinand added that Ronaldo will be concerned about his situation ahead of Qatar 2022 and suggests he will be having sleepless nights over his situation.
He said: "This isn't helping anyone. This isn't helping Portugal for the World Cup. I don't think he'll sleep tonight, something needs to give here, 'what's my role at the football club right now.'"
Have something to tell us about this article?
Let us know