Ole Gunnar Solskjaer is not the only one of Cristiano Ronaldo's managers currently under pressure.
Portugal boss Fernando Santos is feeling the heat after a 2-1 home loss to Serbia which cost the country top spot in World Cup qualifying.
Ronaldo's Portugal must now work their way through a play-off format which will see just three of 12 teams qualify.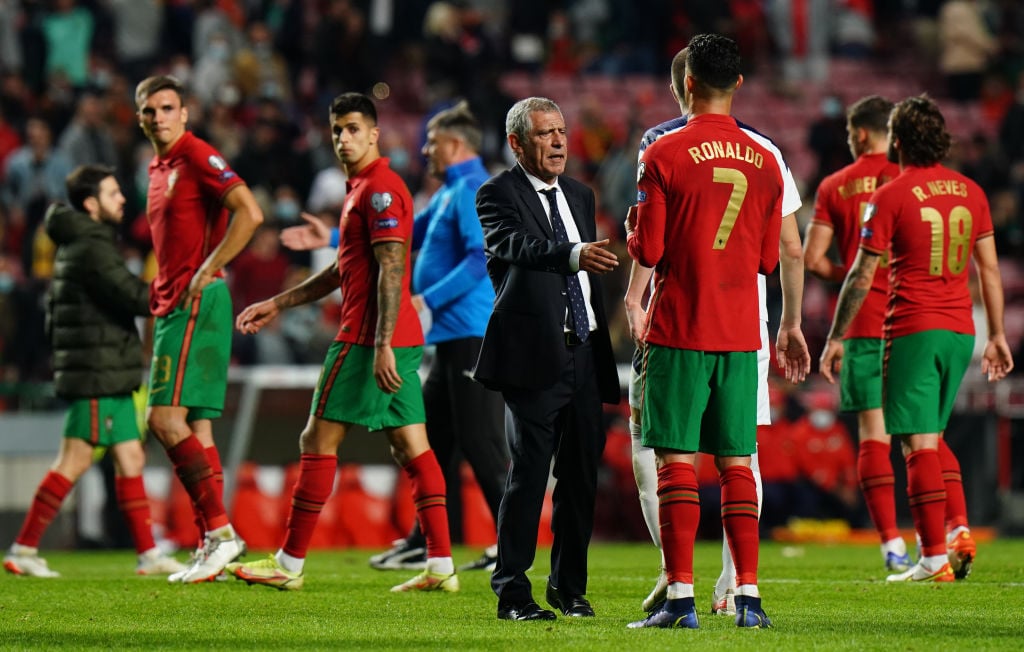 Portugal boss Santos is a man under pressure, but he won't be quitting despite jeers from supporters after the loss.
Asked in his press conference if he will leave, Santos says he plans to see his job through, and has faith the team will qualify.
Santos told Mais Futebol: "It's a question that often arises for a coach. It is normal for the Portuguese to express this desire, but it is a subject that I… I believe I have all the capacity to take Portugal to Qatar."
Santos led Portugal to Euro 2016 glory, and in his time as international boss of Greece (2010-2014) and Portugal (2014 to present) he has never failed to qualify for a major tournament.
Portugal lost just one match in qualifying, and yet this was enough to cost them top spot, thanks to Serbia's otherwise near-perfect record.
Fallout from defeat
Speaking about the dressing room reaction to the defeat, featuring United stars Ronaldo, Bruno Fernandes and Diogo Dalot, he admitted his stars were in shock.
Santos said: "They are very discouraged. I'm also very sad, but I still have a lot of confidence in them. 
"They were absolutely convinced that we were going to win. For them it is a brutal shock what happened, even more for the younger ones."
Ronaldo and Portugal will now await the play-off draw which takes place on November 26.
They will then face a semi-final, and a final, with 12 teams split into three sections. Only the victor from each section will qualify.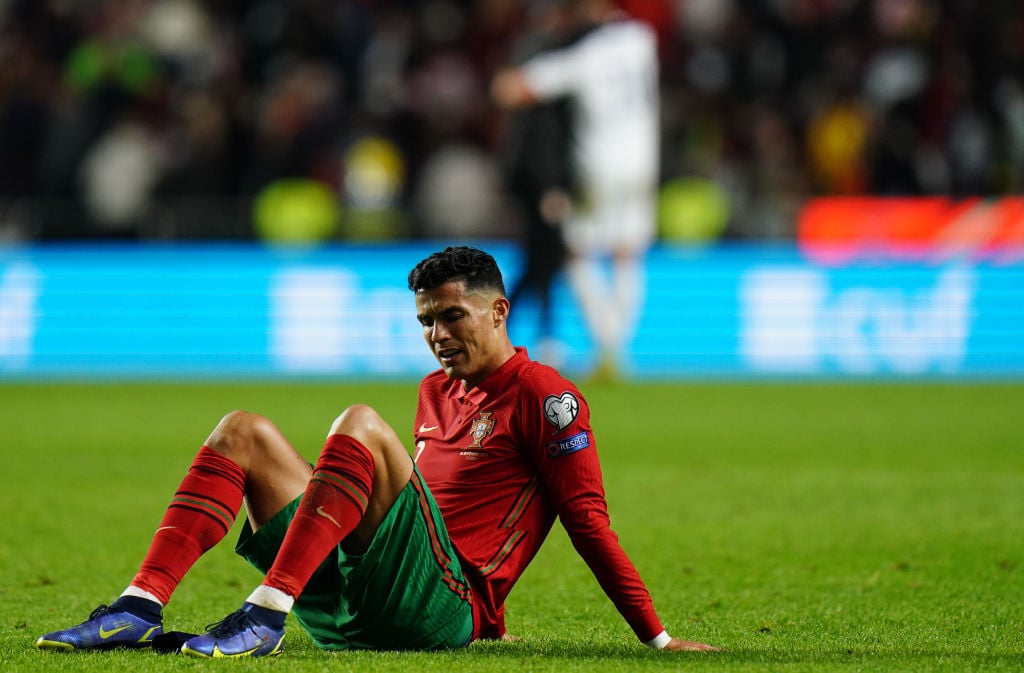 If Portugal do not win, then Santos will inevitably pay with his job. It will be time for change, but his 2016 win gives him enough leeway to see this job out.
Whether Cristiano Ronaldo experiences a change in manager at club level by time we reach March, remains to be seen.
United's current form is wretched, and if Solskjaer cannot deliver an improvement, the club will surely have no option but to move in a new direction.
Related Topics
Have something to tell us about this article?
Let us know