England's World Cup campaign came to an end at the weekend, to the heartbreak of the players, and the fans who went to watch in Qatar.
One of the most memorable images among the alcohol-free England fans in stadia in Qatar was an image of an England fan deliriously happy as the Three Lions cruised to a last 16 victory over Senegal.
The supporter was branded a Steve McClaren lookalike by social media users with The Sun and The Mirror running stories on him, and how he has become a mini-celebrity among England fans in Qatar.
His name is Andy Milne, 59, from Cheshire, and there is a further plot twist… he is a Manchester United fan and he ha been seen on film celebrating a very famous Red Devils moment before.
'Steve McClaren lookalike' is a Manchester United fan
Eagle eyed social media users have dug up an old clip Manchester United posted on Twitter of fans celebrating Jesse Lingard's winning goal in the 2016 FA Cup final at Wembley.
The vine video – which shows how old this clip is – features the 'Steve McClaren lookalike' going wild for Lingard's winner a second into the clip below, and on this Vine link.
As for the real Steve McClaren, he is back at Manchester United after joining Erik ten Hag's coaching staff in the summer.
McClaren previously worked with Ten Hag at FC Twente, where he got his career back on track after his failed spell as England manager.
Part of his task in the weeks ahead will be helping England's World Cup stars to bounce back from their World Cup 2022 heartbreak.
There are still trophies to aim for at club level this season, and if a lot goes to plan, perhaps our 'Steve McClaren lookalike' will be celebrating at Wembley again in 2023.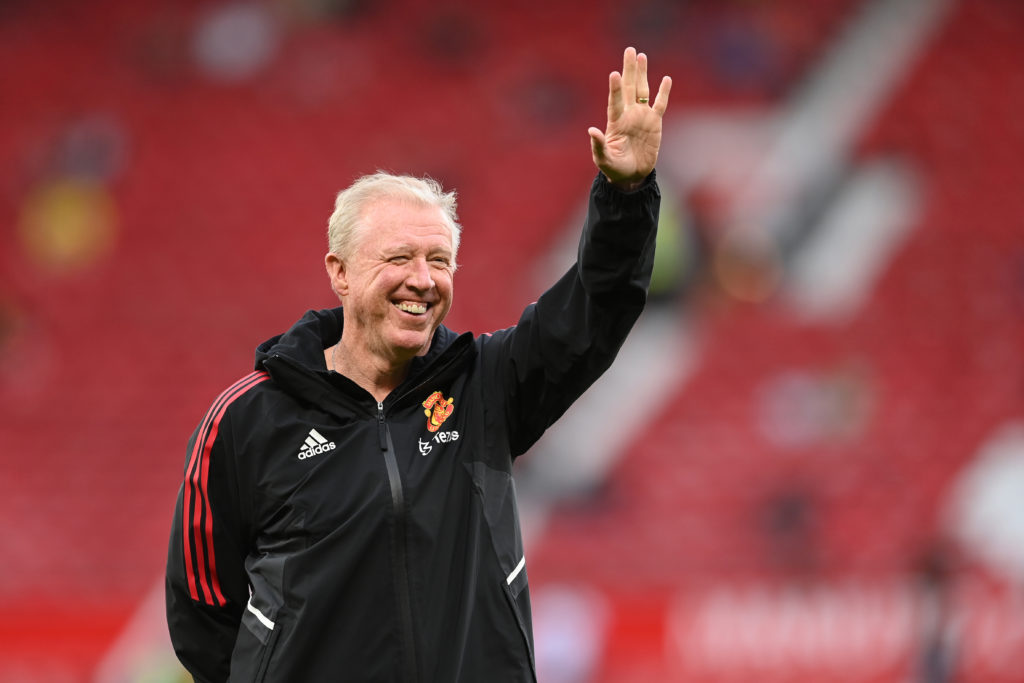 Have something to tell us about this article?
Let us know