When it comes to pundits and shock jocks, Gabby Agbonlahor is cornering the market right now.
His latest comments designed to rile up Manchester United fans are only serving to make himself look ridiculous.
The TalkSport pundit completely overreacted when discussing Casemiro's red card against Crystal Palace.
Agbonlahor compared Casemiro to WWE wrestler Brock Lesnar for his involvement in the melee at Old Trafford which saw him get a straight red card.
READ: Confirmed Manchester United transfers in, out, loan deals for January 2023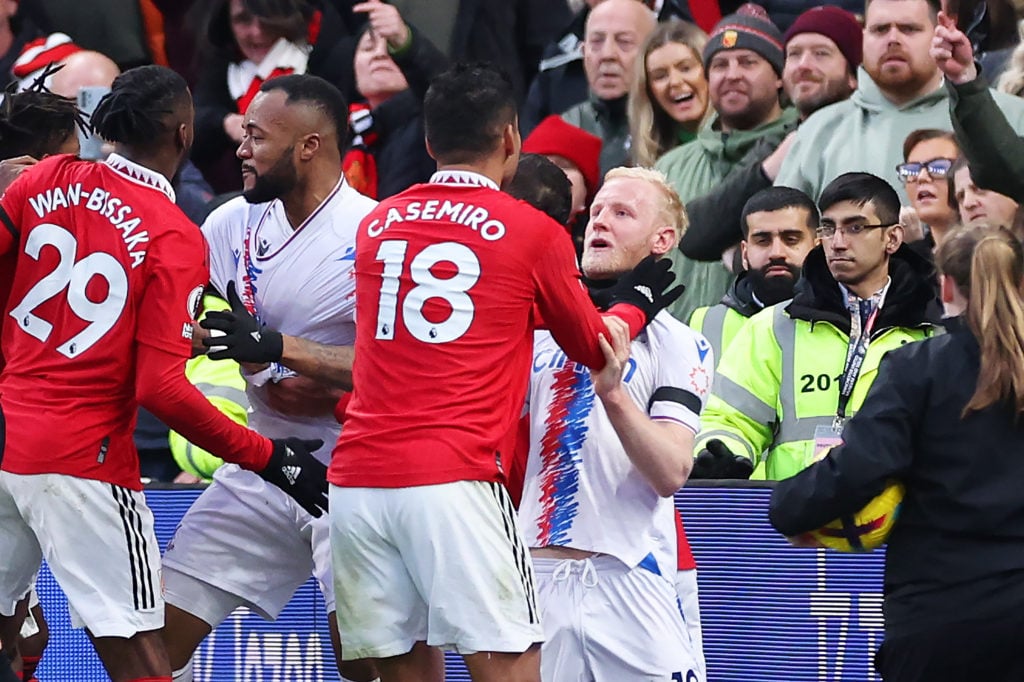 Agbonlahor's crazy comments
The former Aston Villa forward always has plenty to say. This was another occasion of speaking for the sake of it.
He told TalkSport: "Casemiro thought he was Brock Lesnar back in the UFC.
"The way he was strangling Will Hughes, he should be arrested for that. Kids are watching that later on, on Match of the Day. Seeing Casemiro strangling an opponent."
The Manchester United star certainly should not have raised his hands, but the point made by Erik ten Hag after the game, correctly, was that Casemiro was not the only one to do so.
Ten Hag said: "The emotions got really high, for several players. And then they pick one player out, so I think they could have picked more players in such an incident and then the VAR is interfering. This is what I don't understand because then you have to be consistent."
But you can bet, even if there were other players red carded, only the Manchester United stars would get the criticism and the ludicrous statements from Agbonlahor.
To call for the footballer to be arrested is infantile criticism, and demonstrates the low-grade standard of punditry Manchester United's players are subjected to on a regular basis.
There was more sense from Ian Wright on Match of the Day, who said simply: "It's just handbags. Very harsh."
Have something to tell us about this article?
Let us know