Two high profile former Premier League stars have weighed in on Manchester United's transfer business.
Ex Manchester United title winner Rio Ferdinand and rival Thierry Henry have responded separately when quizzed over how the club should approach the summer.
Ferdinand was asked on his FIVE channel whether he would rather sign Barcelona midfielder Frenkie de Jong or West Ham star Declan Rice.
Henry gave his opinion to CBS Sports amid the debate over Tottenham striker Harry Kane and Napoli forward Victor Osimhen.
READ: Confirmed Manchester United transfers in, out, loan deals for January 2023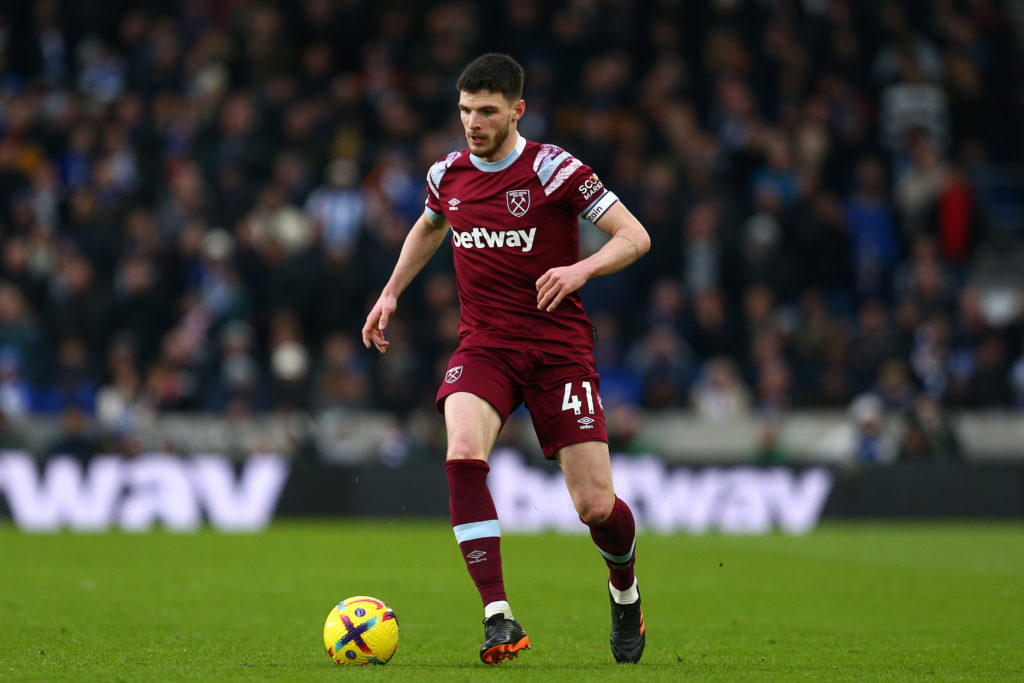 Rio says sign Rice
Rio Ferdinand gave his view to FIVE that Declan Rice would be the ideal summer option for Manchester United's midfield – if possible.
He said: "In Manchester United's team, Declan Rice. I think Declan Rice could play as an eight for a period of time until Casemiro says: 'thanks, goodbye'."
United do need a player who can provide cover for Casemiro in addition to being able to play alongside him. Rice could fit the bill.
He also may be ready to move on from West Ham this summer amid their disappointing campaign which sees them rank a lowly 17th in the Premier League.
A move for Frenkie de Jong would be far harder to accomplish. He turned down the chance to sign for United last summer and could be just as reluctant to move this year.
Henry says sign Kane
Thierry Henry gave his opinion to CBS live sports coverage of the Champions League after Napoli's win over Eintracht Frankfurt, in which Victor Osimhen scored twice.
He still believes Harry Kane would be the better option for Manchester United, citing the England striker's Premier League experience.
Henry said, quoted by The Sun: "Because of the Premier League and he knows the league, if I'm Man Utd I go Kane.
"That doesn't mean Osimhen is not a good player of whatever, it has nothing to do with that. I think Osimhen can adapt in any league.
"But if I'm Man United, I would look at it like OK, this guy doesn't need to adapt to anything, he has a way of dropping and can allow Marcus Rashford to run in behind him when he drops.
"Kane can play anywhere also by the way."
Osimhen is the younger option of the two, while both players could cost around £100 million.
A cheaper option might be Gent forward Gift Orban, who has struck 12 goals in his past nine games and has 36 over the past 12 months.
Have something to tell us about this article?
Let us know