Erik ten Hag was not the only manager who found himself facing some rather probing questions about the discipline of one of his players over the weekend, the Manchester United boss insisting that some less-than-stellar performances on the training pitch were the reason for Jadon Sancho's absence against Arsenal.
Whether the England international now faces an extended spell out of the side following his less-than-helpful Twitter retort remains to be seen. Ten Hag has, after all, come down like the proverbial tonne of bricks on players for similar acts of ill-discipline since taking charge at Old Trafford.
At least Quique Setien, Villarreal's head coach, can put a definitive date on Alfonso Pedraza's own return to first-team duties.
Red card woe
In his first La Liga outing since Villarreal blocked a potential move to Manchester United, per Marca, Pedraza was shown a straight red card after lamping the ball at one sprawling Cadiz player before aiming a headbut at another.
A two-match ban will be his punishment.
Setien, following Villarreal's eventual 3-1 defeat, laid the blame squarely at Cadiz's own Ivan Alejo. But still, there was no excuse for Pedraza's savage reaction, one which left his team a man down with 70 minutes still to play.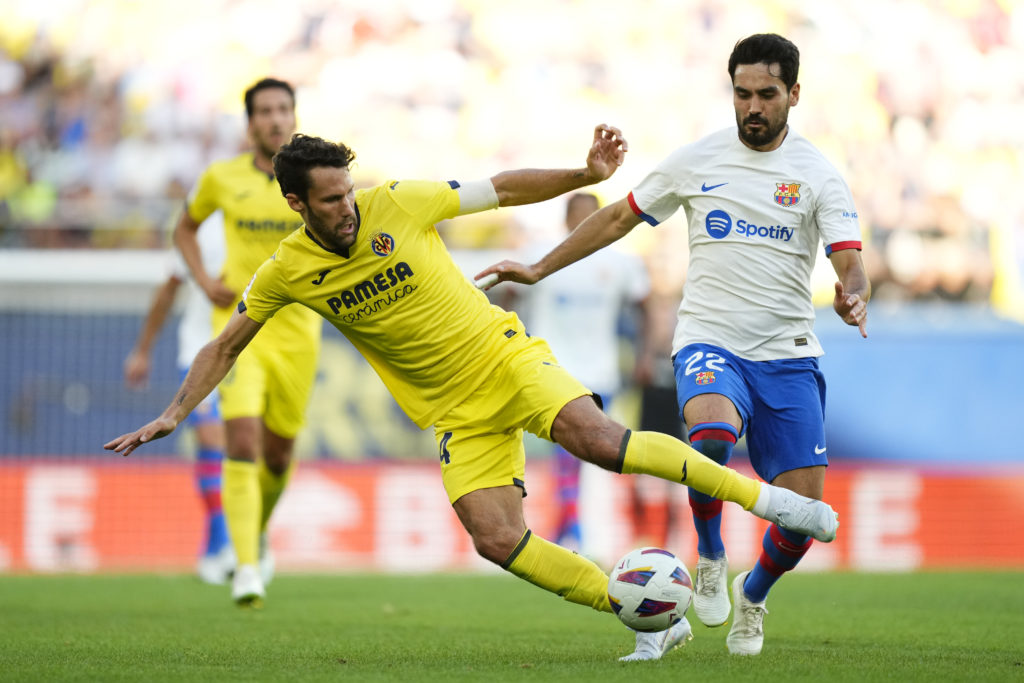 Pedraza sent off after Manchester United move blocked
"They are impulsive reactions to a provocation," Setien argued, via Diario de Cadiz. "There was a moment a few minutes before, when the ball went out and Alfonso confronted (Alejo) and gave him a push, with the ball 30 meters away.
"It was I told the fourth referee that it was not the first time. The fourth official's reaction was that they were already aware of it.
"I would like to see the images with him because the images are not going to lie."
MORE UNITED STORIES
Those 'images', however, will tell Setien that Pedraza really doesn't have a leg to stand on. If the Sancho situation is a deep shade of uncertain grey, then this one really is 'black and white'.
Whether that aborted switch to Manchester United played a part in Pedraza's moment of madness is anyone's guess; the Red Devils enquiring about a number of left-backs before settling on Sergio Reguilon.
But, if that is indeed the case, he will now have three weeks to stew over it before returning to the pitch.