Chelsea coach Mauricio Pochettino admits he is still in the dark regarding claims that Marc Cucurella is close to joining Premier League rivals Manchester United.
A Carabao Cup second round clash at home to fourth tier opposition. This was not the sort of Stamford Bridge night the poodle-haired Spaniard probably had in mind when he joined Chelsea in a £62 million deal from Brighton and Hove Albion a year ago. 
And it speaks volumes about how far Marc Cucurella has fallen down the pecking order since Pochettino's arrival that he was one of only a handful of first-team players included that AFC Wimbledon's trip to West London; the former Barcelona youngster's maiden outing of the new campaign.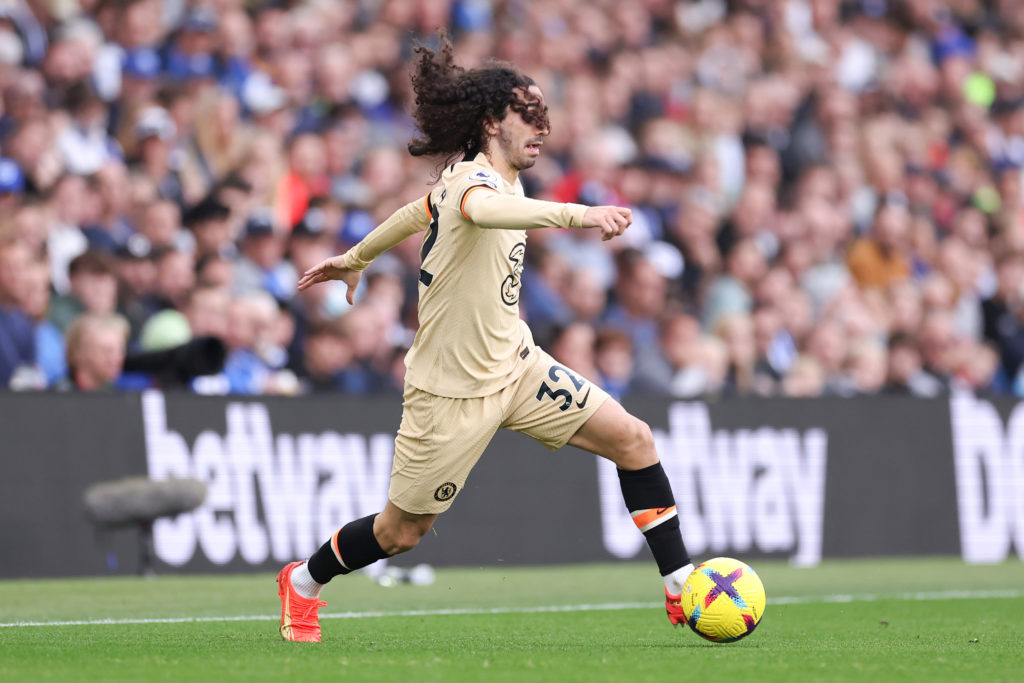 Manchester United in Marc Cucurella talks with Chelsea
According to Fabrizio Romano, the expectation is that Cucurella will join Manchester United on a short-term loan deal; parachuted in following injuries to Luke Shaw and Tyrell Malacia.
But if Pochettino knew anything about the left-back's departure, he was not willing to divulge it after Chelsea survived an almighty scare against The Dons.
"I don't know anything. Maybe you know better than me," Pochettino says, via Manchester Evening News. "All they players that are involved every day in the training ground who are training with us are in our plans.
"And then, like you know, things happen because it is the decision of both parts, the player and the club, if something happens in the next few days we'll communicate to you."
Luke Shaw replacement needed
Cucurella struggled badly at Chelsea last season. But, then again, who didn't? One bad year in a disastrously-run side should not distract from what was an outstanding spell at Brighton for a player who helped the Seagulls tear Ralf Ragnick's Red Devils limb from limb during a famous 4-0 win back in 2022.
In addition to Cucurella, United have also looked at Marcos Alonso, Alfonso Pedraza, Nicolas Tagliafico and Sergio Reguillon.