Rio Ferdinand has stated that he would definitely spend £100m to sign Harry Kane from Tottenham Hotspur this summer.
The England captain has been heavily linked with a move to Old Trafford, but with Daniel Levy valuing the forward at £100m, Erik ten Hag would have to pay a pretty penny to secure his signature.
Kane bagged two on the final day against Leeds United to end his ludicrous season with a whopping 30 Premier League goals.
Will these be the last goals he ever scores for the London club? Rio Ferdinand hopes so, as he believes United should certainly be paying the big bucks to lure him to Manchester.
READ: Manchester United Pre-Season Tour 2023: Fixtures, How to Watch, Tickets & Everything Else You Need To Know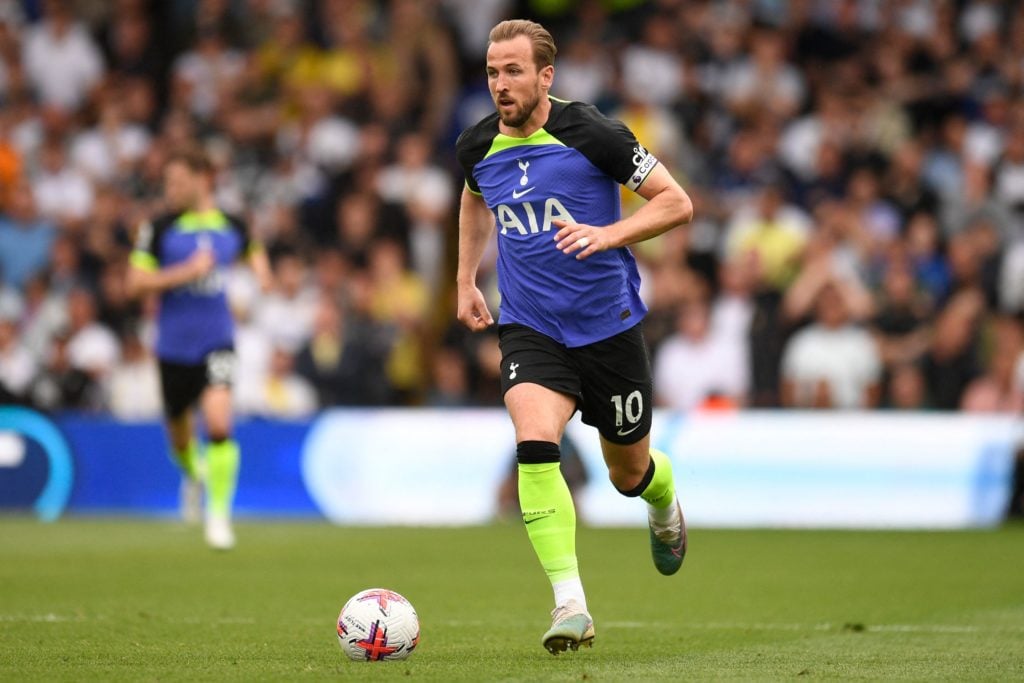 Rio Ferdinand would pay £100m for Harry Kane
In the latest episode of Rio Ferdinand's 'Five' podcast, the former England international sat down with Stephen Howson and Joel Beya to discuss some of United's potential upcoming transfer business.
Harry Kane was the big topic, with the trio discussing the potential impact he could have at Old Trafford. Price was definitely a factor they were taking into account, which led Howson to ask Rio: "Would you spend £100m on a player now?"
Rio took little time to hesitate and responded: "In today's market, I think I'd probably spend it now."
MORE UNITED STORIES
"Imagine Man United had another 25 goals to what they've had this season. It will change the dynamic of the team completely.
"United are in a position where they're gonna have to pay a big chunk if they want one of those two [Osimhen and Kane] and they can't wait another year for Kane."
Rio then assessed the cost against the reward, which was staggeringly in favour of forking out the money for the striker.
"He's guaranteeing you 25 goals. He also may get you a few trophies and he'll make your money back in shirt sales. The guy just guarantees goals man, he's a goal machine and a generational goal-getter."
Rio has expressed interest in seeing Kane in a red shirt, saying he would set records at United. We don't disagree. He'd be a phenomenal signing.
Related Topics