Former Premier League chairman Simon Jordan believes Jadon Sancho's minimal 'output' at Manchester United is making a mockery of his £73 million price-tag.
Let us take you back to the final few weeks of 2022/23, and Manchester United's 2-0 victory over Wolverhampton Wanderers at Old Trafford. At the time, there was already a growing throng of Red Devils supporters clamouring for Alejandro Garnacho to replace Jadon Sancho in Erik ten Hag's XI. And that May day triumph did nothing to quell those particular arguments.
The teenager offered far more in just 12 minutes against Wolves than Sancho did in 80. While one of the latter's final contributions was to fail to beat a defender who had tripped over and found himself sprawling on the ground, the former needed only one chance to put the game to bed, Garnacho racing in behind and finishing ruthlessly in stoppage time.
Sancho could best be described as 'anonymous' that spring-time afternoon against Wolves. And, for the most part, that has been the story of his Manchester United career since that eye-watering £73 million arrival during the summer of 2021.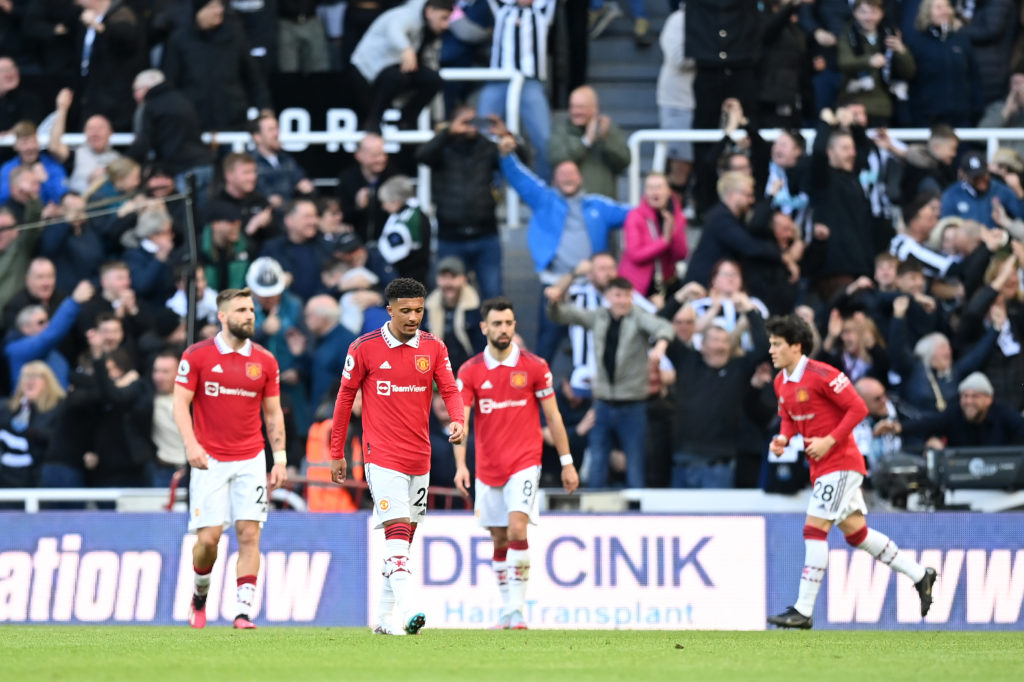 Jadon Sancho facing Manchester United exit
"He hasn't done anything since he walked through the door!," Jordan tells talkSPORT (18 September, 11.40am).
Moments of individual brilliance like that snake-hipped finish against Liverpool 13 months ago very much the exception rather than the rule.
"He's walked through the door and he's done nothing for United," Jordan adds. "He's done nothing. His output, at the moment, is nine goals in 58 (Premier League) games. He is 'Sideshow Bob'. He is background noise."
Out of first-team contention after a very public row with Ten Hag, time will tell if Sancho ever pulls on that iconic red shirt again. To some, it's a classic case of 'don't let the door hit you on your way out'. To others, Man United are to blame. Once again failing to coax the best out of a highly-talented yet massively-underachieving player.
MORE UNITED STORIES
'Why is this happening?'
One-time Sunderland, Celtic and Aston Villa boss Martin O'Neill, however, feels could do worse than to look at himself first and ask why such a promising career is gone so rapidly off the rails.
"Sancho does not go past players. And this is his job; to take players on, to beat players, to make things happen," O'Neill pipes up. "And, honestly, he's not doing that. So he has to ask himself a question. Why is this happening?" 
In 82 games across all competitions for Man United, Sancho has scored only 12 goals and set up six more. A damning return for a player who, on and off the pitch, has done nothing to endear himself to United supporters.
Related Topics