Iraq ace Osama Rashid is backing Sergey Pinyaev to make a 'dream' move to Premier League giants Manchester United after coming up against the Russia wonderkid during the March international break.
The Lokomotiv Moscow teenager has been likened to the legendary Andrey Arshavin back home. And, while opening his international account over the weekend, Pinyaev showcased all of the skills that made Arshavin such an icon at Zenit St Petersburg.
The speed, the directness, the close control and, finally, the end product; cutting inside before firing home ruthlessly.
Pinyaev was the youngest player on the pitch on Sunday. But, according to the expereinced Rashid, he was also the most impressive.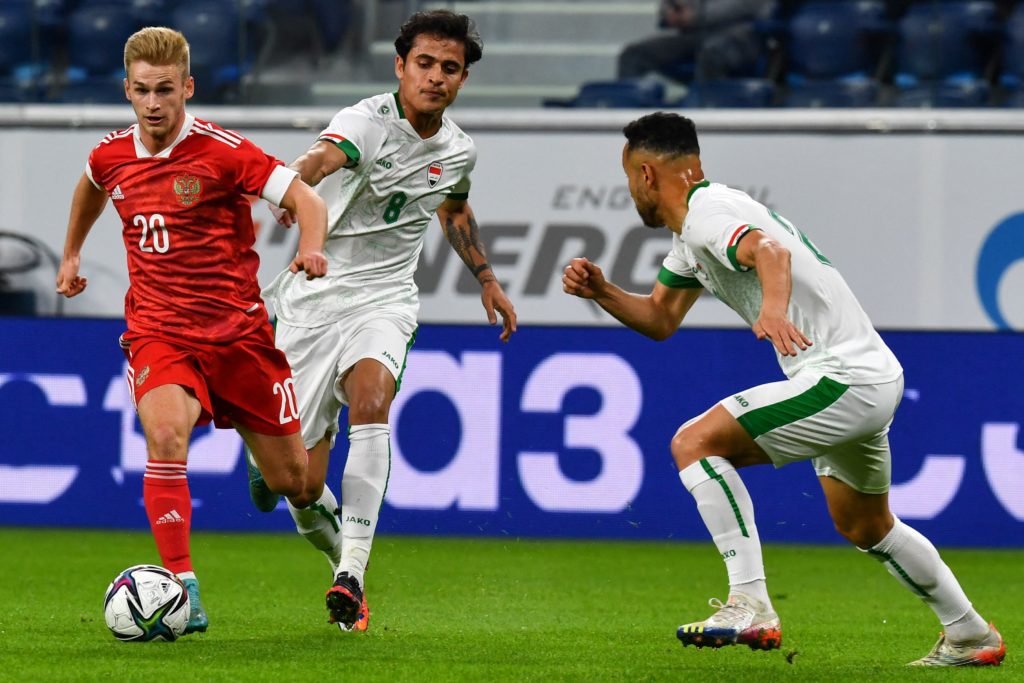 Manchester United like Russia youngster Sergey Pinyaev
"Sergey Pinyaev is the best player of the Russian national team. He is very good, top level! I'm sure he has a great European career ahead of him," Rashid tells RB Sport, via Sport24.
When informed that Pinyaev had spent time on trial at Manchester United, and was still on the club's radar as recently as 2022, Rashid wasted little time in tipping the teenager for a bright future at Old Trafford.
"Pinyaev trained at Manchester United? Wow! Then it is clear why he plays so well," adds the 31-year-old midfielder. I think, over time, he will move there and will break the Premier League."
Not everyone shares Rashid's confidence, however. The geo-political situation in Russia, some pundits argue, means Pinyaev may have to be patient if he hopes to seal a 'dream' switch to Erik ten Hag's side.
"Pinyaev is already the leader of Lokomotiv," reporter Gennardy Orlov tells Sport24. "In the match with Krasnodar, he played a wonderful pass and twisted the defender's spine. (The defender) didn't know what to do.
"Pinyaev is a capable guy. He reminds me of Arshavin. The same cockiness, he often takes over the game. Like Arshavin in his time."
Pinyaev, despite only turning 18 in November, has five goals and three assists for Lokomotiv Moscow this season, in addition to his maiden strike for the Russian national team.
Related Topics
Have something to tell us about this article?
Let us know