Manchester United did discuss swapping winger Jadon Sancho for Chelsea left back Marc Cucurella before the transfer deadline.
It's all turning a little ugly for Jadon Sancho at Manchester United.
Sancho was left out of the United squad to take on Arsenal on Sunday afternoon.
Erik ten Hag stated after the game that Sancho wasn't selected because he hadn't reached the level required in training.
Sancho hit back quickly, taking to Twitter to state that he trained well and is just being held up as a scapegoat.
There may not be a route back for Sancho at United now with he and Ten Hag clearly nowhere near to being on the same page.
A departure may well materialise in 2024 and a situation with Chelsea has now been explained…
Fabrizio Romano comments on Jadon Sancho to Chelsea
Transfer insider Fabrizio Romano has taken to YouTube to claim that Chelsea and Manchester United did at least discuss a swap deal before the transfer deadline.
United were in the market for a new left back and had targeted Chelsea's Marc Cucurella before ending up with Sergio Reguilon.
MORE UNITED STORIES
Romano now claims that United and Chelsea did have conversations about a swap deal involving Cucurella for Sancho.
Chelsea wanted to land another winger before the deadline and ended up signing Cole Palmer from Manchester City.
Sancho was on the table in a potential exchange for Cucurella but it just never materialised and was never 'advanced' according to Romano.
"We had rumours about Chelsea for Jadon Sancho in the final weeks of the transfer window, when we had multiple rumours about wingers for Chelsea, probably all the wingers in the world were mentioned for Chelsea," said Romano. "For Jadon Sancho, what happened with Chelsea? It was not something close, he was not a top target. The name of Jadon Sancho only came on the table when Manchester United and Chelsea discussed about Cucurella. There was the name of Sancho on the table as like a possible name to include in a swap deal with Cucurella to United and Sancho to Chelsea."
"It was never something asked by Chelsea and it was never something concrete or close or advanced, it was just a normal discussion, club-to-club, this is something that, in football, happens every time there is a swap deal, so you can propose different names but it was never something concrete or close," he added.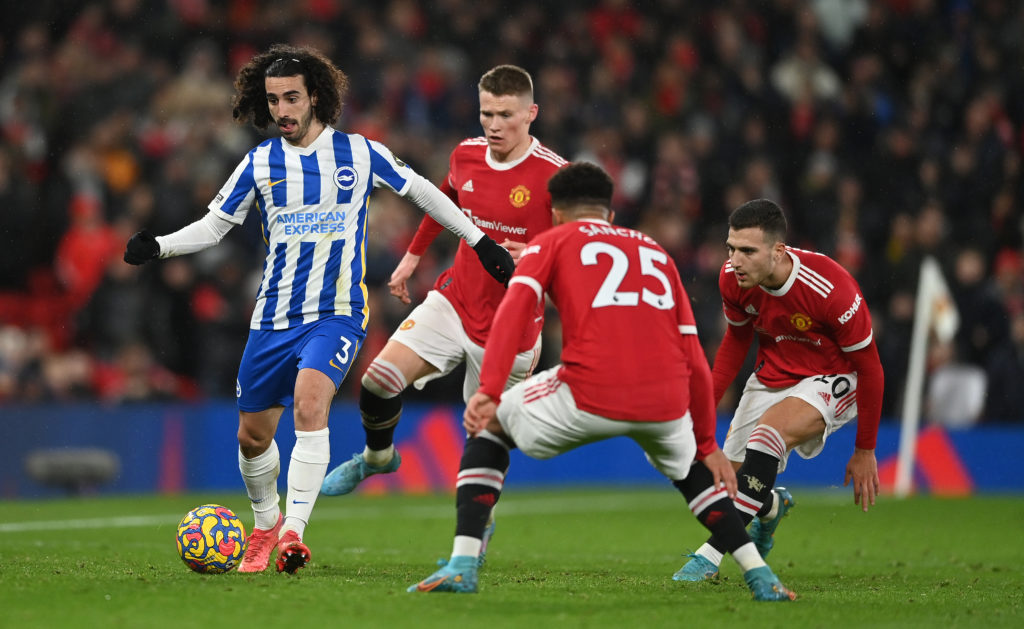 Sancho would have loved Chelsea move
If Sancho could pick anybody to join, it would probably be Chelsea.
Sancho has previously admitted to TalkSPORT that he was a Chelsea supporter as a kid.
The England international grew up idolising Frank Lampard and Didier Drogba, so a move to Stamford Bridge would probably be his dream.
That move may no longer be a possibility though given that Chelsea already have Raheem Sterling, Noni Madueke, Mykhailo Mudryk and new signing Palmer out wide.
Who knows what could happen moving forward but it feels incredibly unlikely that we will see a Sancho for Cucurella swap any time soon.
Related Topics