Besiktas striker Vincent Aboubakar has admitted to holding 'talks' with Premier League giants Manchester United following Cristiano Ronaldo's acrimonious Old Trafford exit at the start of the year.
What is it they say about operating with one hand tied behind your back?
The fact that Manchester United suddenly found themselves stuck in a transfer merry go-round alongside Wout Weghorst and Vincent Aboubakar during the January window rather sums up the difficulties Erik ten Hag was forced to contend with during the winter window.
Ronaldo's controversial, Piers Morgan-aided departure left the Red Devils in desperate need for a striker. And with a lack of funds scuppering Cody Gakpo's dream move, Ten Hag had no real choice but to get a little creative.
Or, some would say, a little desperate.
Ronaldo's switch to Al-Nassr, meanwhile, sparked a chain reaction which sent ripples from Saudi Arabia to Salford. Ronaldo replaced Aboubakar at Al-Nassr and, after much deliberation, Aboubakar then replaced Weghorst at Besiktas. Albeit only after Man United had held talks to sign the 31-year-old Cameroon international too.
Keeping up? Good.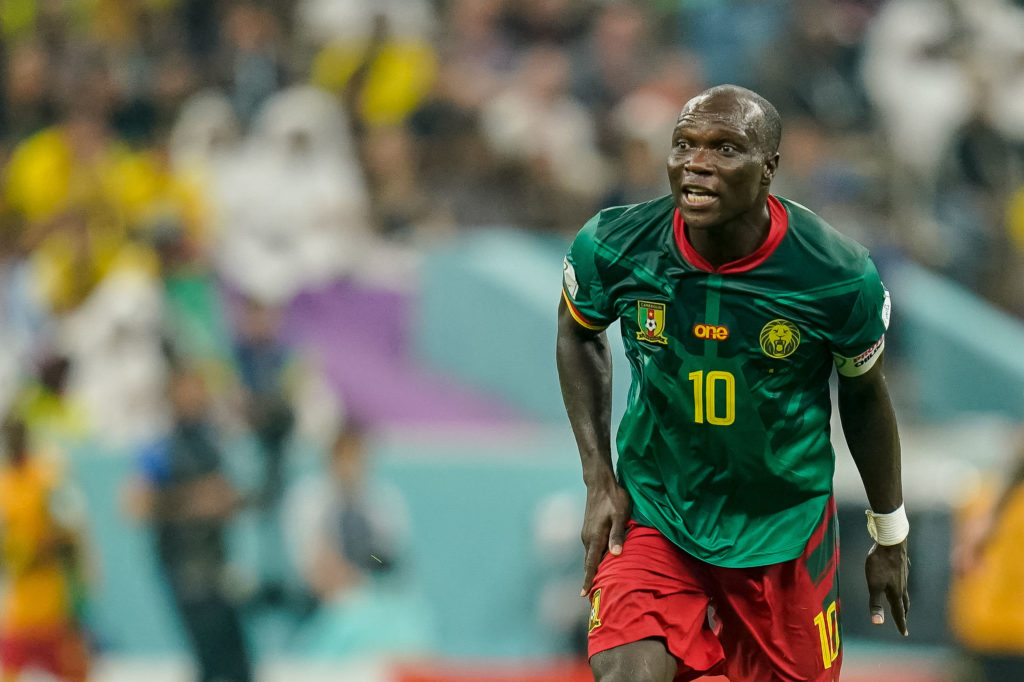 Manchester United could have had Aboubakar instead of Weghorst
"Before signing for Besiktas (in January), I was also in talks with Manchester United and Atletico Madrid," Aboubakar tells Canal Plus, via Sporx, the veteran frontman now enjoying a second spell at the Turkish giants.
"After the talks, I said to Besiktas; 'If you give me what I want, it won't be a problem for me to come back'.
"And I returned to Besiktas."
It's fair to say Aboubakar has enjoyed rather more success since taking in a change of scenery. While Weghorst is stuck on just two Red Devils goals – a record which should cost him a permanent switch – Aboubakar has 12 in just 14 games for a Besiktas side forcing their way into an enthralling title race in Turkey.
Ten Hag, meanwhile, is setting his sights on a less 'short-term solution' over the summer; a Harry Kane, a Victor Osimhen or a Goncalo Ramos. Though his hopes of landing an elite number ninecontinue to be hampered by the Glazer family's obsessive pursuit of every last grubby nickel.
'A bit of a mess'
"Right now, Manchester United are not able to move on very much at all," David Ornstein tells Rio Ferdinand.
"You speak to people around the club and there seems to be quite a clear sense that they might have to sell before they can buy.
"While there's uncertainty over the ownership situation, it could take departures to free up the funds for acquisitions. When you look at who and what areas, definitely the striker role. But the longer this goes on, a situation like Harry Kane may be more complicated.
"You've got players like Victor Osimhen, but that's huge money."
"It feels that this (takeover) process has become a bit of a mess. Certainly it's not ideal for Manchester United. Maybe it's ideal for the Glazers if they are going to achieve the price that they want.
"That won't be music to the ears of United fans unless they depart in full. But it's affecting what United can do in the market."
Related Topics
Have something to tell us about this article?
Let us know