Manchester United-linked Pierre-Emile Hojbjerg has spoken for the first time since missing out on a transfer away from Tottenham Hotspur. 
United were desperate to land another midfield option before the transfer window slammed shut on Friday night.
Erik ten Hag did end up landing his top target for the role with Fiorentina ace Sofyan Amrabat arriving on loan.
Amrabat will now offer support to Casemiro in the United midfield but there were other names on the radar.
Pierre-Emile Hojbjerg was one of them; The Telegraph reported days before the deadline that United had been offered the chance to move for Hojbjerg.
Sky Sports reporter Dharmesh Sheth then suggested that United had made contact over a deal, indicating real interest in the Dane as an Amrabat alternative.
Pierre-Emile Hojbjerg comments on Tottenham situation
This one seemed to make sense; Hojbjerg worked under Ten Hag at Bayern Munich and the United boss even wanted him at Ajax too.
Premier League experience, seemingly available as he's no longer a start under new Tottenham boss Ange Postecoglou… it did add up, even if only in case Amrabat didn't sign.
Hojbjerg ended up missing out on a move away from Tottenham and may face months sitting on the bench at Spurs.
MORE UNITED STORIES
The 28-year-old is now on international duty with Denmark and has spoken to Bold about his situation.
Hojbjerg vowed to give his all for Tottenham whilst he is there, and is happy with good communication throughout the rumours of a move away.
Hojbjerg added that his lack of first-team football is 'what it is' and he just has to prove himself to Postecoglou.
"I follow the path of the coach and the team, and fortunately there has been a good tone throughout, and as such there has been no problem from some of the sides," said Hojbjerg. "Fortunately, there is a great understanding that the only thing that is important are the tasks that lie ahead for the team and the club. There has been a good dialogue throughout, and there has been great respect for both parties."
"In the end, the most important thing, and I have made this very clear to the coach and the club, is that I have to show my best side and deserve what I get from playing time. Right now I am not among the starting 11. It is what it is. I try to show my best side if the coach points to me," he added.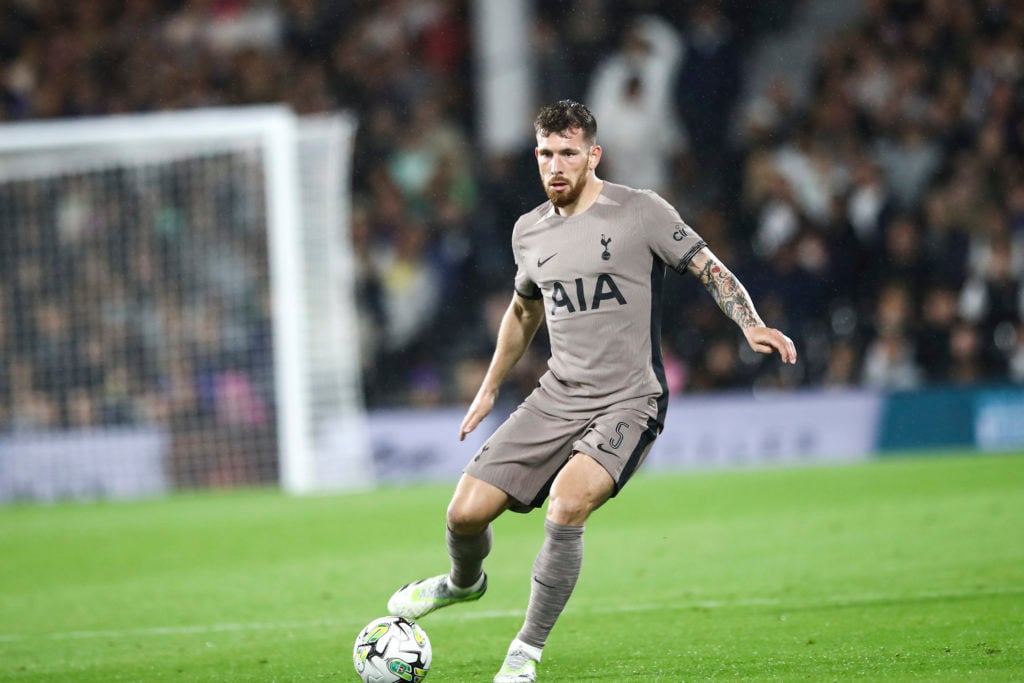 Could United go for Hojbjerg down the line?
Hojbjerg is likely to be available in January or, if it gets that far, next summer.
We know that Ten Hag is a fan of Hojbjerg and the Tottenham man will likely remain on his radar moving forward.
The only way we can really see a move to United happening now is if Amrabat fails to impress during his loan spell.
That may send United back into the market for another midfielder, but, even then, it would rely on Hojbjerg not moving elsewhere in the meantime.
We think the ship has probably sailed on this one, barring a shock turn of events.
Related Topics