West Ham assistant coach Kevin Nolan admits he was 'a bit upset' when their £30 million deal to sign Harry Maguire from Premier League rivals Manchester United fell through.
In the final few weeks of the window, talks between West Ham and Manchester United were so far down the line that Erik ten Hag was already hot on the heels of Harry Maguire's replacement.
A deal to bring in Benjamin Pavard from Bayern Munich, according to Fabrizio Romano, 'was almost done'.
That was, of course, until Maguire rebuffed West Ham's advances, opting instead to fight for his place at Old Trafford, forcing Pavard to head for Inter Milan instead.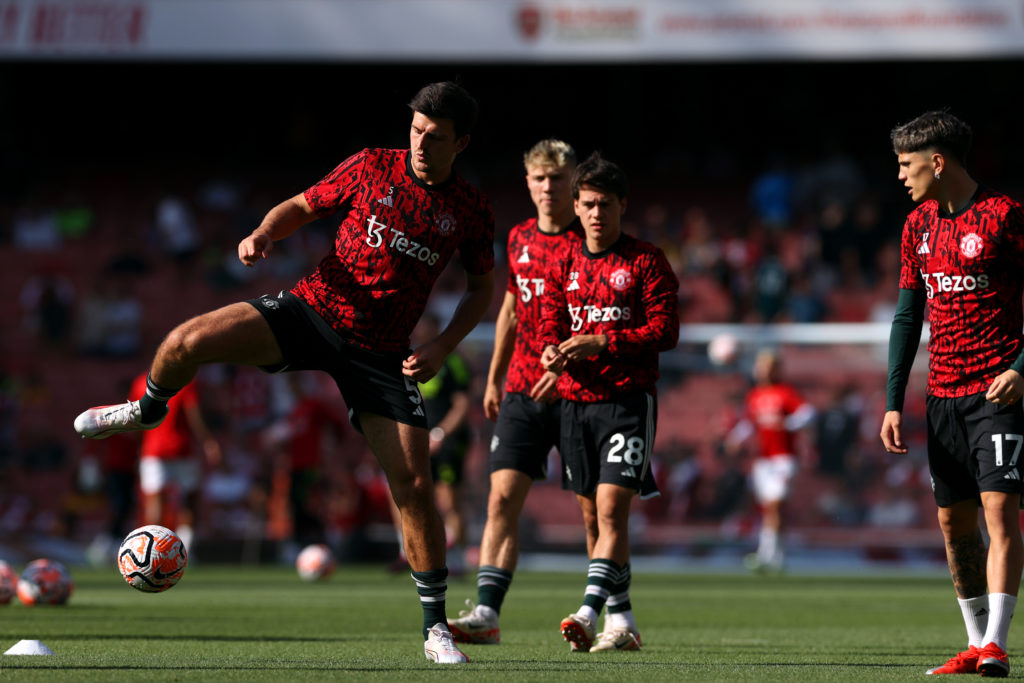 West Ham were 'very close' to Harry Maguire deal
"I think it was very close," sighs Nolan, speaking to talkSPORT. "I was a bit upset that we didn't make it (happen) "I think it was just in the end, the money didn't get sorted from what I can gather which is obviously upsetting from our behalf because we wanted to (sign Maguire).
"Probably upsetting from Harry's behalf and probably United's behalf as well.
"I think the gaffer (David Moyes) was in contact with Harry, his agent and everything else. But yeah, obviously we then had to move onto our next target."
That 'next target', meanwhile, proved to be Konstantinos Mavropanos. The former Arsenal youngster returns to England after an outstanding spell at Stuttgart, Moyes having accepted defeat in his pursuit of a player who first emerged on his radar when still a fresh-faced youngster at Sheffield United a decade earlier.
MORE UNITED STORIES
Maguire stays at Manchester United
Maguire, according to The Sun, wanted a £15 million pay-off from Manchester United after the Red Devils accepted West Ham's offer. Seemingly Ten Hag's fifth choice centre-half when everyone is fit and available, only time will tell whether this was a decision Maguire will grow to regret.
"How can I put this? We just didn't come to an agreement (with West Ham)," Maguire tells The Express after scoring a calamitous own goal in England's 3-1 win over Scotland on Tuesday.
"(Man United) were happy for me to stay, and I was happy to fight for my place. I want to do that. And every time I train or play, I will give everything."
Related Topics