David Moyes has opened up on West Ham's failure to sign Harry Maguire with the Manchester United defender still fighting for his place at the Premier League giants.
One week exactly since Moyes admitted that the Hammers had seen their £30 million bid 'accepted' by his old employers, the former Old Trafford boss had some rather more disappointing news ahead of Chelsea's visit to the London Stadium this weekend.
With Harry Maguire seemingly sticking around at Manchester United, Moyes' number one centre-back target has slipped through his fingers with only two weeks of the window remaining.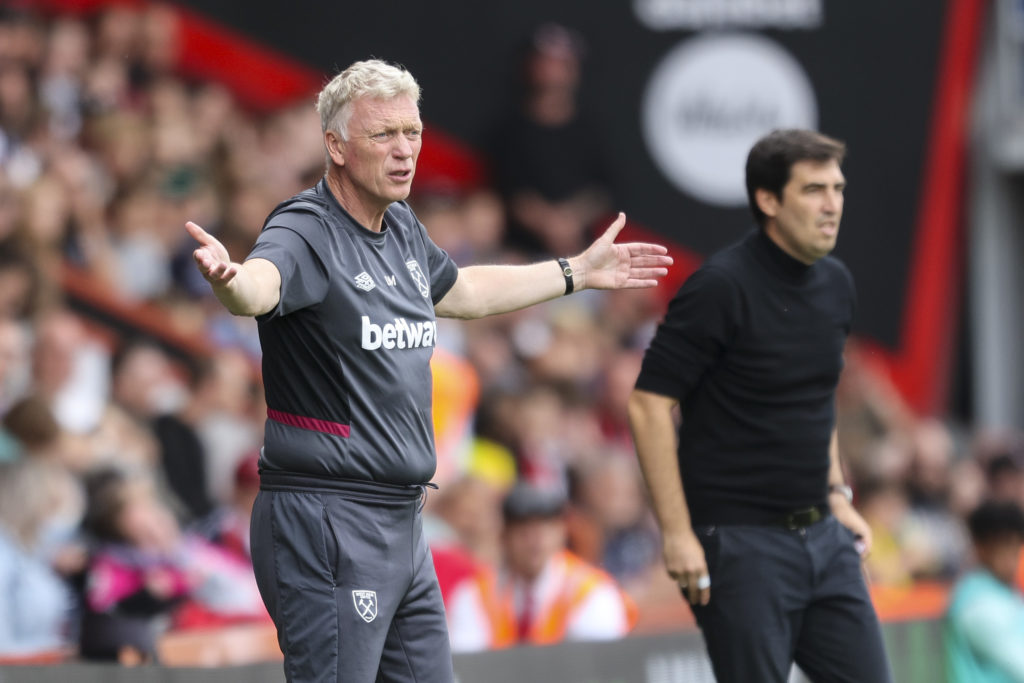 "I don't talk about players at other clubs. But we did have an offer for Harry Maguire," Moyes tells the West Ham website. "And, at the end, we haven't been able to take it further.
"We're looking at several players at other clubs."
West Ham miss out on Manchester United's Harry Maguire
Among those alternative targets lies Konstantinos Mavropanos. A 6ft 5ins Greek international seemingly on his way back to England just one year after leaving Arsenal to join Stuttgart on a permanent basis.
The £17 million-rated Mavropanos, according to BILD, has already agreed terms with West Ham. Something which could not be said of Maguire.
After starting only eight Premier League games under Erik ten Hag in 2022/23, it is difficult to see how further opportunities will present themselves to a man who has become synonymous with an era of eye-watering overspending at Old Trafford.
MORE UNITED STORIES
Maguire is arguably United's fifth choice centre-half these days. Lisandro Martinez, Raphael Varane, Victor Lindelof and even Luke Shaw appear to be ahead of him in the pecking order. Ten Hag also confirmed on Friday that veteran Jonny Evans could be retained after impressing in pre-season (Sky Sports).
'Get the hell out'
"I think all parties are probably disappointed that Maguire hasn't gone. And I think United management are now playing games with their quotes about being happy to keep Maguire," Paul Parker, a two-time Premier League champion under Sir Alex Ferguson, tells Inside Sport.
"If I was Maguire, I would want to get the hell out of the place if you're not wanted.
"That deal with Maguire is now off. I can't see (Benjamin) Pavard joining and United still have a lot of centre halves."
Related Topics