Former Premier League playmaker Paul Merson is backing Fulham to target Manchester United's Scott McTominay if Joao Palhinha gets a dream move to Bayern Munich.
With Fabrizio Romano uttering the three words that every Manchester United fan wanted to here on Friday lunchtime – Sofyan Amrabat to Old Trafford 'here we go' – Scott McTominay finds himself in limbo ahead of the final few hours of the window.
United struck a deal to bring in Amrabat on loan from Fiorentina, meaning one of the Qatar World Cup's breakout talents arrives without the need for Erik ten Hag to move on McTominay first.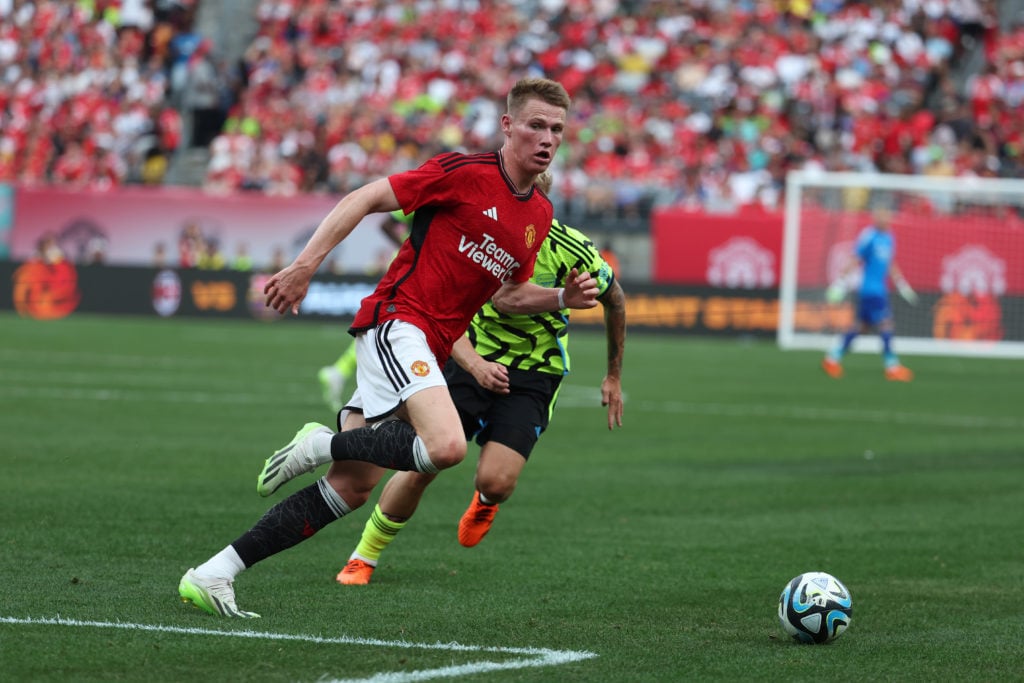 Fulham eye Manchester United's Scott McTominay
As such, the Scotland international faces the prospect of falling even further down the pecking order if he does not find employment elsewhere before tonight's 11pm deadline.
And, after the likes of West Ham, Newcastle and Bayern Munich opted to focus their attention elsewhere, McTominay may be relying upon Fulham firming up their interest if he is to avoid spending the 2023/24 season gathering dust on the sidelines.
Fulham, according to Sky Sports, have registered an interest in McTominay. The Man United academy graduate is only likely to arrive at Craven Cottage, however, if Palhinha secures his move to Bayern, and if Marco Silva does not instead push for Tottenham's Pierre-Emile Hojbjerg.
"I'm a big fan of Palhinha. What Bayern are putting together for the Champions League looks strong," Merson, the former Arsenal favourite, tells Sky (1 February, 2pm).
"I'd take McTominay (as a replacement for Palhinha at Fulham). I think he's underrated. It's not the worse deal in the world if they swapped, but the better deal would be for Bayern Munich."
Joao Palhinha heading to Bayern
According to ESPN, Fulham and Bayern have agreed on a fee of around £55 million. The Cottagers would likely to have reinvest around £40 million of that eye-watering windfall on bringing McTominay to West London (BILD).

Related Topics