Fiorentina have reportedly rejected Manchester United's loan offer for the £21 million-rated Sofyan Amrabat as the Premier League giants step up their pursuit.
And this could be a problem. As The Athletic's David Ornstein points out, reporting on Wednesday that Manchester United are stepping onto the accelerator as as they look to bring Erik ten Hag's number one midfield target to Old Trafford this week, a permanent deal appears unlikely at this stage despite Fiorentina reducing Sofyan Amrabat's price-tag to just £21 million (Corriere dello Sport).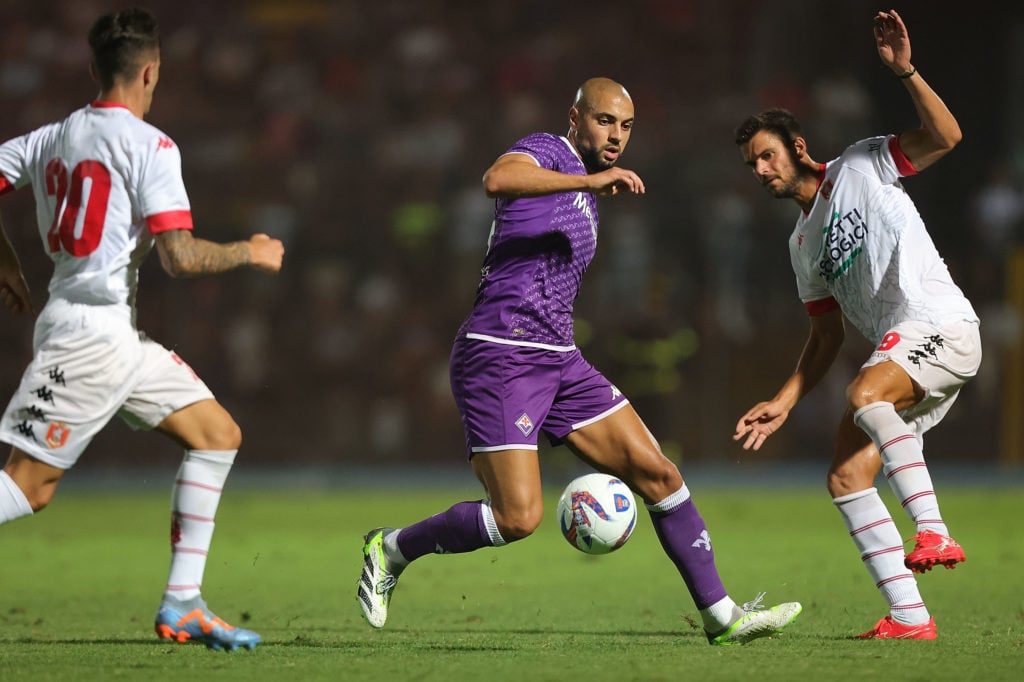 Manchester United make Sofyan Amrabat offer
Financial Fair Play concerns mean that United may be limited to loan offers for the tough-tackling Moroccan. And with Gianluca di Marzio suggests that Fiorentina are unwilling to entertain any temporary bids – rejecting United's loan bid earlier on Wednesday – it's clear that there is still a long way to go before all parties can come to an agreement.
"Fiorentina is holding firm on the Amrabat front," Di Marzio reports. "La Viola have rejected all the loan offers received in Florence, including a further offer that Manchester United has been made in the last few hours."
Of course, a compromise could still be reached between United and Fiorentina. Perhaps the Red Devils will include a sizeable obligation-to-buy clause in Amrabat's contract, thus guaranteeing Fiorentina a big fee further down the line and allowing United to defer their payments until they are in a kinder FFP position.
Amrabat, meanwhile, continues to be left out of the Fiorentina squad as the World Cup semi-finalist waits longingly by the phone for a call from Old Trafford.
Available for £21 million
"The situation is clear," Fiorentina director Daniele Prade told Football Italia in mid-August.
"He wants to join a top club and we want to satisfy (his demands). But, if we receive no offers, he will stay with us. We don't have a player like him in the team."
MORE UNITED STORIES
"If we find a solution together, we will be very happy. Otherwise, (we will keep) a strong player who has shown that he is a professional and that he cares about our shirt," Prade adds.
"Let's see what happens between now and the end of the market. There are two weeks left, and (players like Amrabat) are the hot ones. My experience has led me to understand that, in the last four or five days, anything can happen."
Amrabat was outstanding as Morocco reached the semi-finals of the World Cup in Qatar. His performances were even labelled 'world-class' by Altas Lions coach Walid Regragui.
Related Topics