Manchester United are always linked with signing players, and it often doesn't take much for a connection to be made in the press.
Take earlier this week, when Marco Reus' agents Dirk Hebel and Darren Freeman were spotted watching the Manchester derby at Old Trafford, The Mirror reported.
Now obviously two football-connected figures can't possibly have been at the stadium just to watch a football match.
The Mail suggest they held a secret meeting (not so secret any more) with Erik ten Hag about their client, Marco Reus.
READ: Confirmed Manchester United transfers in, out, loan deals for January 2023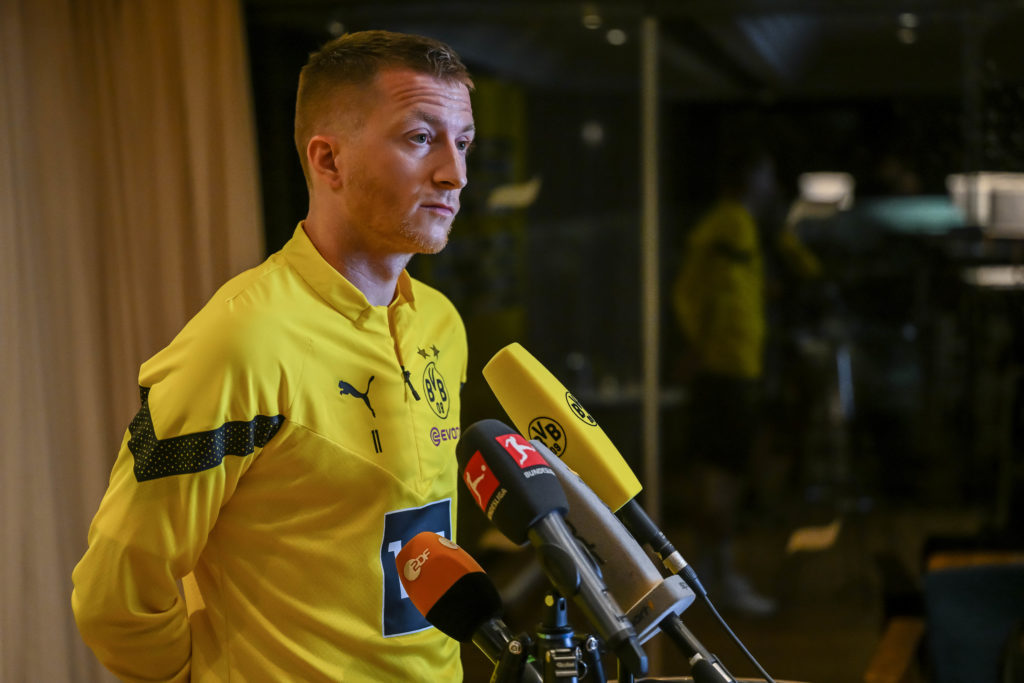 Marco Reus, really?
This sounds a little too convenient for Reus, who is out of contract at the end of the current season.
What better way to raise Reus' profile than to get him linked to Manchester United?
There is no detail in the press on the nature of the 'talks with Ten Hag', which could have simply been 'Do you want to sign Marco Reus?', and a response of 'No'.
This is not 2014 any more. Back then, the German winger was one of the hottest properties in world football. Links to Manchester United were a regularity at the time.
Injuries have derailed Reus' career and he has remained at Dortmund, where he has made seven starts this season.
The Mail reported earlier this year that Reus, 33, is interested in joining Cristiano Ronaldo at Al Nassr.
Manchester United have no use for the winger at Old Trafford, even on a free transfer. This is a transfer rumour which simply doesn't belong in 2023.
The idea of United being a retirement home for ageing stars is one the club need to shake off.
Dortmund extend Moukoko
In more predictable news, Borussia Dortmund have agreed to extend the contract of young striker Youssoufa Moukoko, BILD report.
The Times had linked Manchester United with a move last month. But Moukoko doesn't have to worry. He will still find himself being touted for a move to Old Trafford in a decade – just ask Marco Reus.
All his agent needs to do is book a trip to the Manchester derby in 2033.
Have something to tell us about this article?
Let us know