Manchester United are reported to be planning a double move to sign both Mason Mount and Harry Kane this summer.
It is an ambitious swoop to try and sign to England international regulars from teams who finished inside the top four last season. Chelsea are just two years removed from winning the Champions League.
Yet, these deals for Mason Mount and Harry Kane feel very much possible. Manchester United have a chance to pull this ambitious swoop off, The Guardian reports.
Here is a look at everything which has fallen into place to make the transfer moves possible…
READ MORE: Manchester United transfer history 2013 to present day
Tottenham Hotspur collapse
Harry Kane is looking increasingly frustrated at Tottenham. Their season wasn't meant to pan out this way. Early in the campaign, some were even tipping Antonio Conte's side as outsiders for a title challenge.
This never looked like materialising and once Spurs were knocked out of the Champions League last 16 without scoring a goal in either tie against AC Milan, the writing was on the wall for manager Antonio Conte.
Their season has been pretty shambolic since, with the 6-2 loss at Newcastle a low point. They had to fire their caretaker manager and replace him with another.
As it stands, Tottenham are in eighth place in the Premier League table, having finished fourth last season. Right now they would not even qualify for the Europa Conference League.
For Kane, this could be the final straw. His achievements have been blighted by the failure to win a trophy, something Erik ten Hag has achieved in his first season at Manchester United.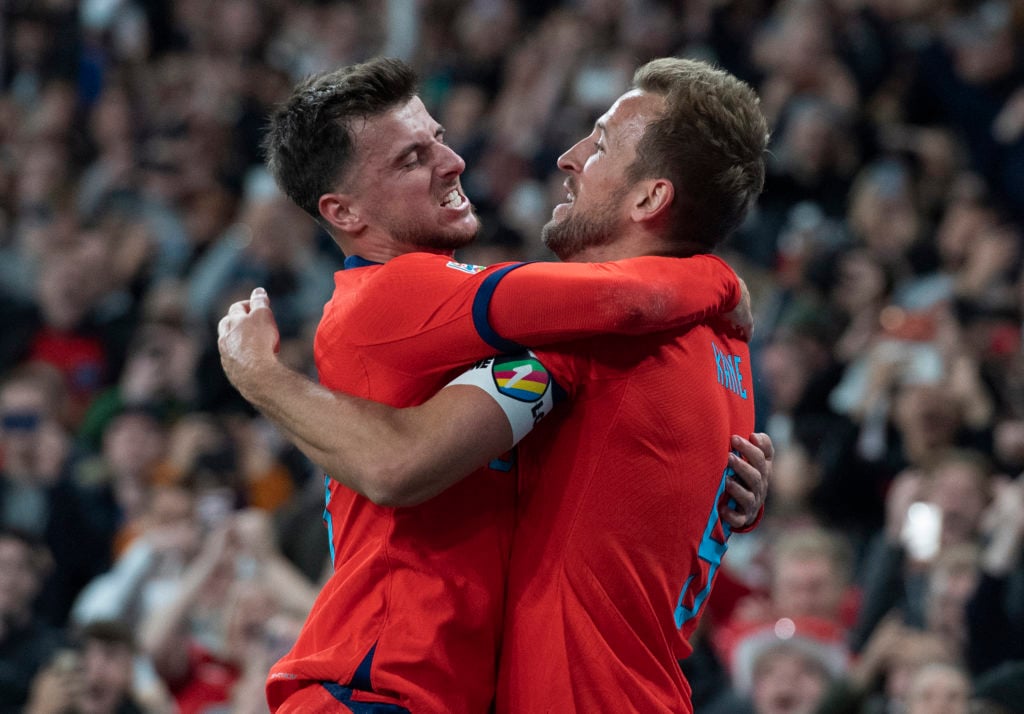 Chelsea nightmare season
Mason Mount's Chelsea are another side who have endured a total nightmare of a season, and owner Todd Boehly has a lot to answer for.
Champions League winning coach Thomas Tuchel was sacked, and replaced by Graham Potter who was also fired, before Frank Lampard's disastrous caretaker spell, which has left them 12th in the Premier League table.
This has all been overshadowed by a scattergun transfer policy which has left Chelsea's squad bloated and directionless, with Mason Mount among those struggling for form.
Major changes are required at Stamford Bridge, and it appears Mount is ready to cut ties with his boyhood club and move on.
Expiring contracts
The contract situations of Harry Kane and Mason Mount is a crucial factor. Both players are on deals which expire in June 2024.
While Tottenham and Chelsea could choose to dig in and keep their stars, this could be a financially irresponsible move, risking them leaving on a free transfer next summer.
It seems very likely, more so in Mount's case, that a sale will take place. Chelsea need to recoup money from sales to stay within the Financial Fair Play regulations.
Kane will cost a huge fee, although Ben Foster recently speculated it could be as little as £70 million due to his expiring deal.
Spurs will dig in for £100 million, report The Times, but gone are the days where Daniel Levy could demand £200 million for Kane with a straight face, to deter suitors.
Manchester United squad gaps
Manchester United's squad is ready-made for Harry Kane to slot into. Striker is a position that was not addressed last summer, and Premier League proven Kane would be able to make an instant impact.
In fact, United are the best option for Kane. He wouldn't sign for another London club, while there is no role for him at City.
As for Mason Mount, it may not seem like an obvious fit, but there is a real need. Of the current midfielders, only Casemiro, Bruno Fernandes and Christian Eriksen are guaranteed to stay at Old Trafford next season.
Mount is the youngest of the three, and would mainly lighten the load for Eriksen. Both players will make United stronger in the final third, which has been the team's main weakness this season.
Champions League football
Last season Manchester United had a weaker case to make to either Mason Mount or Harry Kane, at the very beginning of a rebuild. The club could still attract players, as shown by Casemiro, but buying from a direct Premier League rival is a lot tougher.
With Chelsea and Tottenham enduring tough seasons, Manchester United are having a strong one. Just one point is needed from the last two games to secure a Champions League spot.
This is going to be a major factor in Manchester United's case to sign both players. Europe's biggest stage is where both players feel they should be.
United's pursuit of both players comes when the club is in a position of strength, with a clear plan, offered stability under Erik ten Hag which neither Mount nor Kane have at their clubs.
Related Topics
Have something to tell us about this article?
Let us know