Marcos Leonardo will he be 'allowed' to leave Santos in the January transfer window as Premier League giants Manchester United mull over the £16 million-rated forward. 
There are undoubted shades of the Julian Alvarez situation here.
A player Manchester United could and most certainly should have signed around 18 months ago, former interim coach Ralf Rangnick revealing that the Old Trafford bosses vetoed a move for a player who was banging in the goals for River Plate at the time and is now a treble winner with Manchester City (Goal).
Two years on, the Red Devils have the opportunity to avoid a similar mistake, and get their mitts on another fresh-faced South American goalscorer.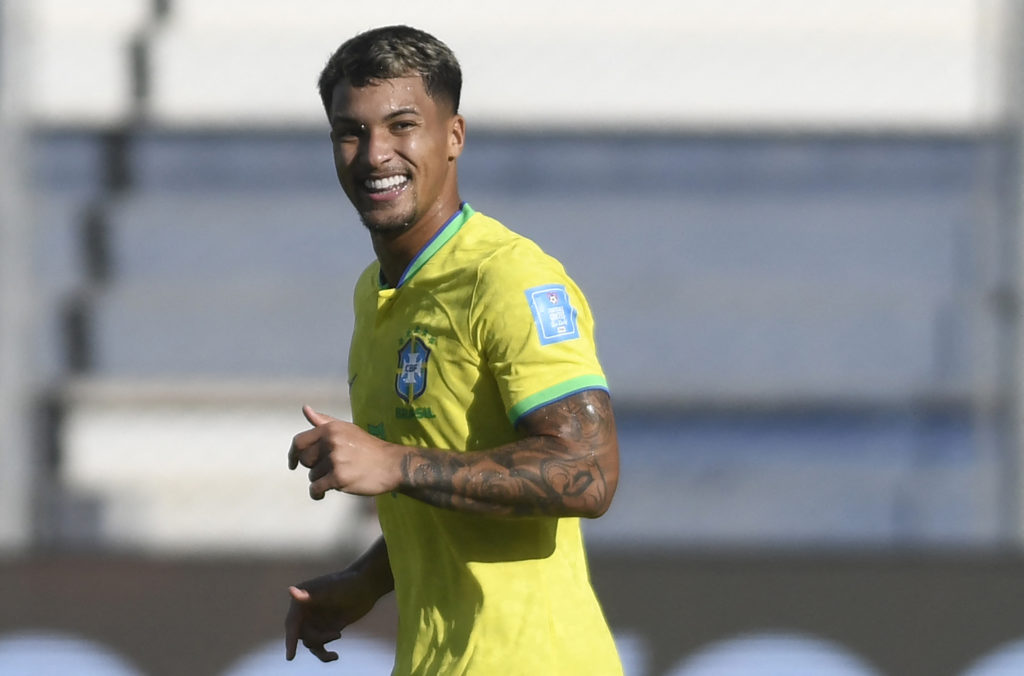 Manchester United like Santos starlet Marcos Leonardo
A lethal finisher and supremely technical, Leonardo possesses many of the attributes which have made Alvarez such a hit down the road at the Etihad. What's more, certainly feels like a punt worth taking at a reported £16 million.
Especially with Santos' general director admitting that the Brazil U20 star will be 'allowed' to leave in the New Year. 
'He understood it was a delicate moment and agreed to wait (until January)," Alexandre Gallo says, via Football Italia.
"We increased his salary and set up some rules allowing him to leave in the next transfer window. Assuming, of course, that the offer is interesting for Santos.
MORE UNITED STORIES
"We thank the player and his entourage for their understanding."
Marcos Leonardo expected to leave Brazil
According to Gazzetta dello Sport, Man United are mulling over a move that would see them hijack former boss Jose Mourinho's attempts to lure Leonardo to Roma. The baby-faced frontman has 16 goals in 34 Santos appearances this term. He has also found the net 15 times in 13 games for Brazil's U20 side. 
"I want to play in the Premier League one day," Leonardo tells The Mirror. "I watch a lot of games, and it is one of the main championships in the world. Not only for the competition among the teams, but also for the whole league.
"The proof is that English clubs always arrive in finals like the Champions League.
"I'm a striker with a lot of speed and strength," he adds. "I always like to position myself well inside the area, and I try to improve my finishing with my left and right feet."