In what has been a negative week for Manchester United, things continue to go wrong, with Dean Henderson's potential move now off.
In a week that began with Monday night's poor performance under the lights at Old Trafford, things haven't got much better.
No movement has been made in terms of incomings, while the outgoings have all seemed to grind to a halt.
First Harry Maguire rejects the chance to move to West Ham, demanding a substantial pay-off to do so.
Along with this, it has all gone quiet on the departure of Donny van de Beek, and now another blow has been given.
Dean Henderson seemed all but ensured to leave this summer, but now his potential suitors seem to have changed their mind.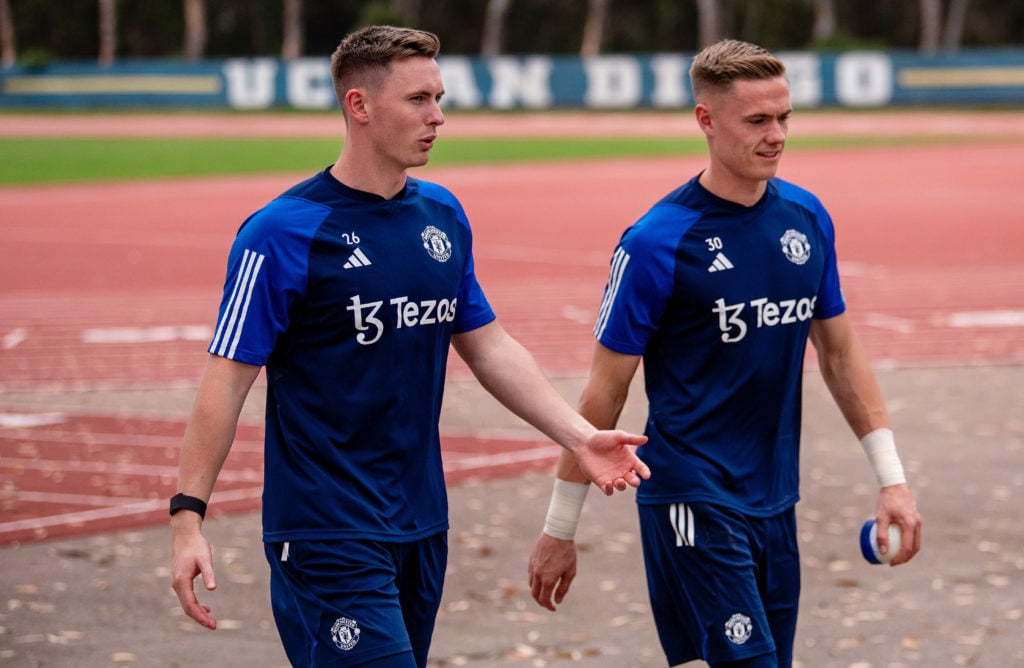 Henderson won't be joining Forest
Henderson was one we were banking on going through, with neither player of club holding any interest in him being at the club.
Nottingham Forest also seemed destined to return for the goalkeeper who impressed on loan at the City Ground last season.
MORE UNITED STORIES
According to The Athletic however, this now seems unlikely however given developments at both United and Forest.
This reverse of the potential move has left Henderson in limbo, as he failed to feature at all in pre-season and is clearly number three at the club behind Tom Heaton.
Why has the deal broke down?
Quite simply, Steve Coopers side have signed a number one already in Matt Turner for £7million, which isn't a fee they've spent on a back-up.
Turner is a completely capable goalkeeper who is Premier League ready, so this seems like a huge call from the Forest chiefs not to sign the player dubbed 'incredible' by Antonio Conte last season.
Along with this, Henderson's position at Old Trafford seems to have changed as he is now needed due to an injury to Heaton; along with the departure of multiple young shot stoppers including Matej Kovar and Nathan Bishop.
Therefore we aren't sure if this breakdown is the fault of one side or the other, it could be both.
Related Topics