Rasmus Hojlund's rapid rise has taken his former Sturm Graz teammates by surprise with the Denmark international securing a £64 million move to Premier League giants Manchester United over the summer. 
It was obvious almost from day one that Rasmus Hojlund's near-namesake Erling Haaland was destined for the very top. It's safe to say, however, that success at the highest level of the European game did not seem quite so inevitable for Manchester United's new number 11.
"There were other players in that group just as good," Christian Mouroux, director of sports at Hojlund's former youth side Horsholm Usserod Idraetsklub, tells The Athletic.
"Rasmus wasn't particularly fast or had extraordinary technical capabilities. He was just someone that loved to play football."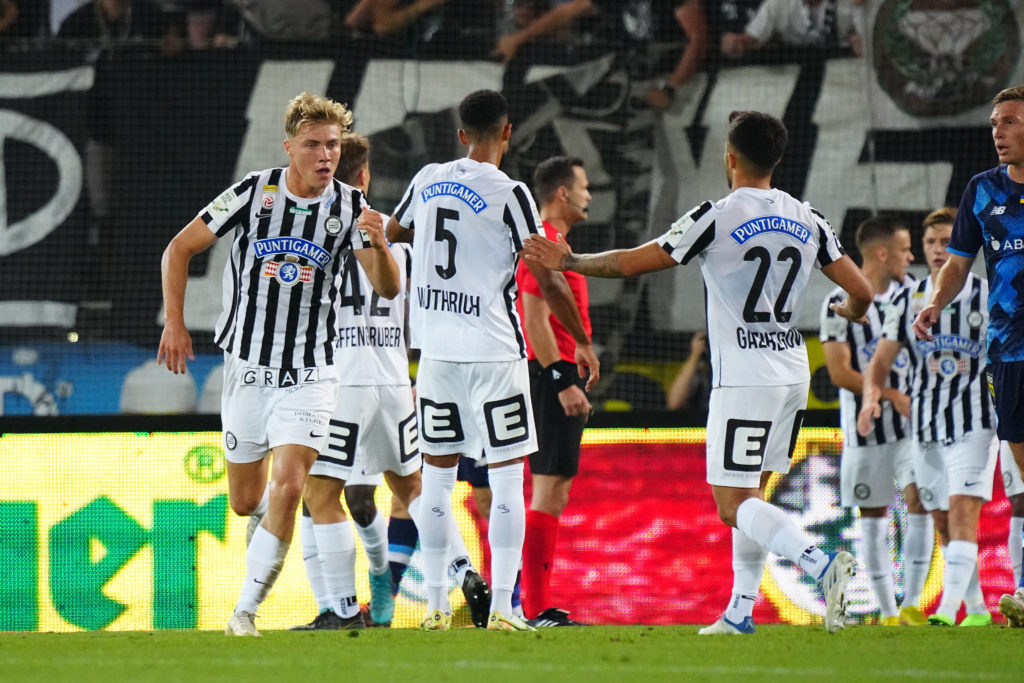 Manchester United pay £64m for Rasmus Hojlund
What Hojlund arguably lacks in natural-born talent, however, the former Copenhagen and Atalanta frontman more than makes up for in attitude, application and remarkable self-confidence.
Three attributes – along with his superb goals-per-minute ratio – which paved the way for Hojlund to join Manchester United for huge money, just one year after swapping Sturm Graz for Atalanta.
How many 20-year-old's would be able to pick up a microphone and get a feverish crowd bouncing to his tune, like Hojlund did at the end of Denmark's Euro 2024 qualifier victory over Finland last week?
"It's crazy! It's crazy, because there aren't many people who take such a fast path forward," smiles William Boving, who worked with a teenage Hojlund at Sturm Graz (BOLD). "But it's really good, and he's taken the chances he's been given.
MORE UNITED STORIES
"He is a big boy who makes good use of his gifts.
"(Sturm Graz) are impressed. They think it's crazy, because they got a player from FC Copenhagen who first got his breakthrough in Sturm Graz, and the journey after that has been lightning fast and good."
A full debut incoming
Hojlund, so impressive with his searing pace and broad-shouldered power off the bench against Arsenal, is in line to make his full Manchester United debut against Brighton and Hove Albion this Saturday.
Related Topics