Fenerbahce coach Ismail Kartal insists that any decision on Altay Bayindir's future with depend on the offers with Premier League giants Manchester United making their move.
The chances are that Andre Onana will not be the only goalkeeper heading through the door at Old Trafford this summer.
Should Dean Henderson join Nottingham Forest on a permanent basis – and presuming no deal can be agreed to bring David de Gea back – Manchester United may look to bring in a new 'number two' to act as a back-up behind Onana in Erik ten Hag's pecking order.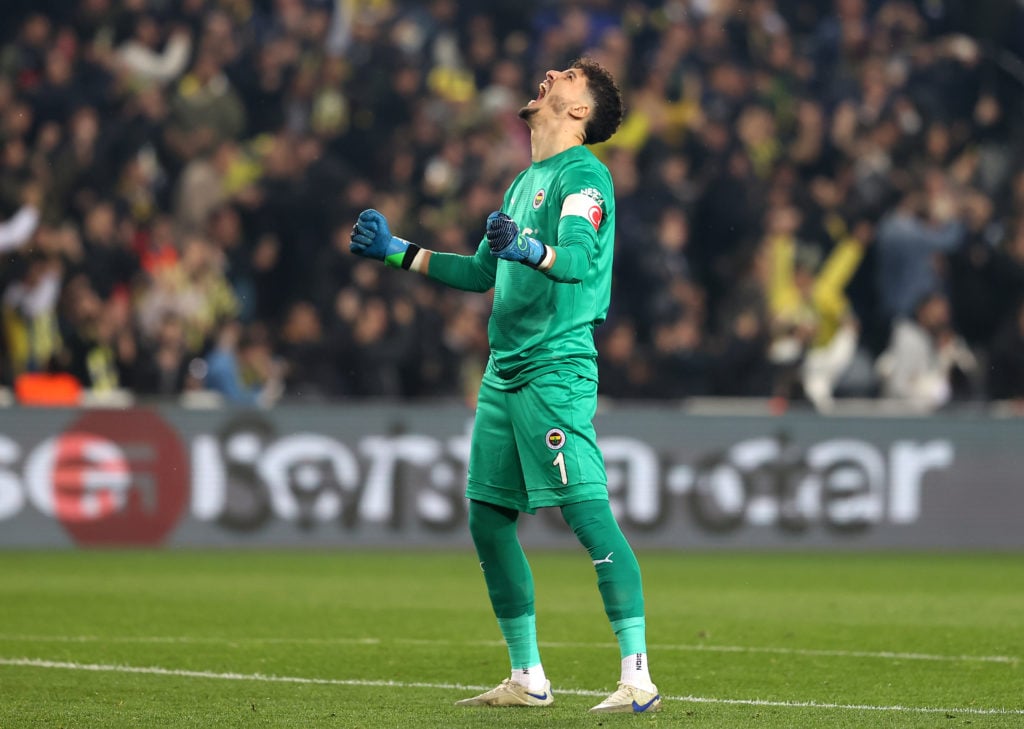 According to Rotterdam-based publication 1908, this is the role United have in mind for Feyenoord's Eredivisie-winning glovesman Justin Bijlow. A rumoured £20 million is a lot to pay for a second-choice option, however, especially given the limitations of United's budget.
This, then, is where the likes of Zion Suzuki and the aforementioned Altay Bayindir come in.
Manchester United make Altay Bayindir offer
According to Sponichi, United are offering £5 million for Urawa Red Diamonds ace Suzuki. The Red Devils have also made a £2.5 million bid for Turkey international Altay, per reporter Murat Zorlu.
25-year-old Altay has been one of the most underrated goalkeepers in Europe for some time now. Fenerbahce president Ali Koc describes him as a 'special player' with a 'special personality', while former Turkey ace Oktay Derelioglu said back in 2021 that Altay had the potential to end up at Old Trafford.
Whether Derelioglu's prediction comes true, however, depends on the 'offers' that come Fenerbahce's way.
MORE UNITED STORIES
"There may be offers from abroad for Altay. We follow the process in the best way and we will decide accordingly," Kartal tells Goal and NTV.
"Altay Bayindir's injury has passed. His morale and motivation are good. We follow this situation closely with our president. We will decide (on his future) according to the developments.
"There is no such thing as; 'Let Altay go!'. Or; 'Let's get a (new) goalkeeper'. We follow the situation accordingly. We will decide."
£2.5 million is unlikely to be enough for Fenerbahce to cash in. The five-cap stopper has a contract until 2027 in Istanbul.
Related Topics