Andreas Pereira saw his return to Old Trafford as a Fulham player end in a disappointing result for his team.
Manchester United beat Fulham 3-1, with the West London side experiencing a meltdown with three red cards awarded against them.
Pereira's form for Fulham has been impressive this season. Manchester United sold him for £10 million last summer, and he is now attracting interest from top clubs.
A shock report from ESPN is linking Pereira to Chelsea and Paris Saint-Germain.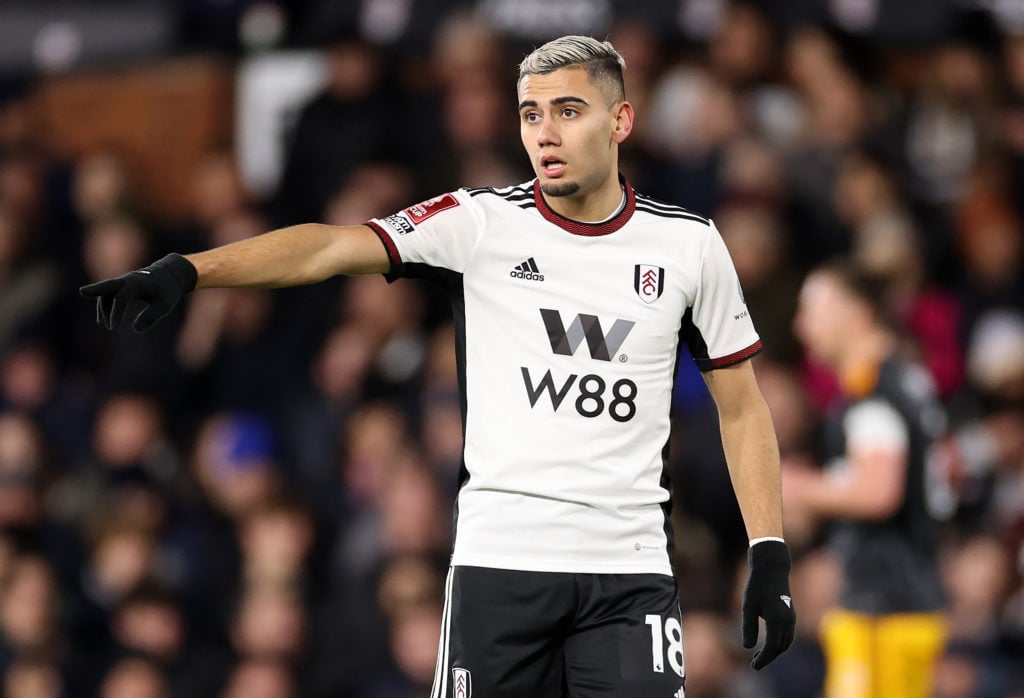 Andreas Pereira linked with Chelsea and PSG
It's not often transfer rumours leave us speechless – Manchester United fans have seen it all by now.
Seeing Andreas Pereira linked with a move to Chelsea is quite something.
ESPN reports Chelsea are viewing Pereira as a replacement for Mason Mount, who is being linked with several sides including Manchester United.
This would be a bizarre move from Chelsea, and quite fitting for the Todd Boehly scattergun approach.
Pereira has done well at Fulham, where he has provided six assists this season and scored two goals. He is thriving by playing regular football and not being under the pressure he was at United.
A move to Chelsea or PSG would be hard for him to resist, but it would also be a risk on his part.
Fulham could turn a tidy profit on Pereira – the ESPN report claims he could fetch £35 million for the London side.
Manchester United actually were left feeling pretty positive about Pereira's £10 million exit last summer.
This was a player who underperformed in the 2019/20 season, and then had a disappointing loan spell at Lazio and a mixed one at Flamengo.
The former United academy graduate appears to have found some happiness in his football for the first time in a long time – even if he was unhappy at the result at Old Trafford yesterday.
A peculiar move to Chelsea would be an unexpected twist in his fortunes – although looking at the Premier League table, Pereira would be making a downgrade, with Fulham one point and one place higher.
Related Topics
Have something to tell us about this article?
Let us know