Billionaire Sir Jim Ratcliffe has confirmed his formal intent to buy Manchester United.
Quoted by Sky News, Ratcliffe's firm Ineos stated: "We have formally put ourselves into the process."
The petrochemical company are the first potential bidder to come forward.
The Telegraph reported last week that Ratcliffe was set to announce a bid. The total offer is expected to depend on Champions League qualification.
READ: Confirmed Manchester United transfers in, out, loan deals for January 2023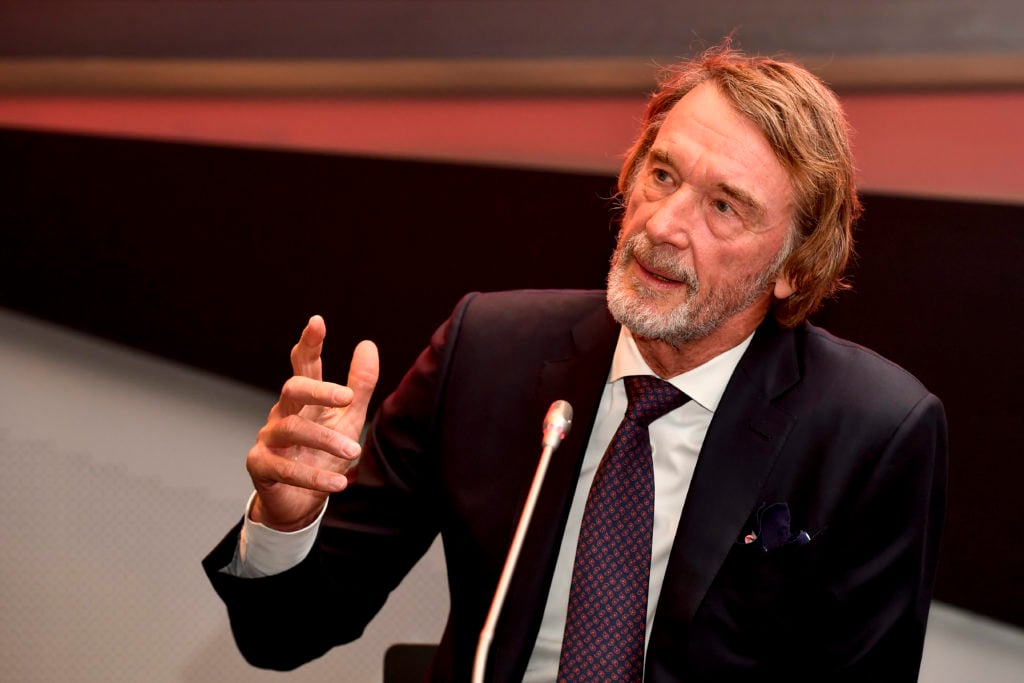 Ineos net worth
The Raine Group is overseeing the sale of Manchester United after the Glazers announced they were inviting offers.
Ratcliffe was a late bidder for Chelsea last year and had dealings with The Raine Group then. While he entered that bidding war late, too late, he is believed to be the first when it comes to Manchester United.
The Times report Ineos have a huge turnover of £44 billion, with Ratcliffe having a £7 billion net worth.
Ratcliffe plans
Speaking to BBC Sport last year, Ratcliffe gave an insight into his plans if he had taken over Chelsea, and it included huge investment in playing staff and infrastructure.
He said: "If we want to make money, we make money in chemicals, oil and gas. We're not interested in making money off of Chelsea. The investment is a long-term thing.
"We're not there for 5 of 10 years, we're there for the long-term. That's quite a commitment, that's quite a lot of responsibility.
"Can we run that club really, really well and turn it into one of the finest clubs in Europe? That's our ambition."
There will be other bidders, and there is no guarantee Ratcliffe's offer will be the most attractive to the Glazers.
But it is very encouraging to hear that he is officially in the mix. The process is expected to kick into gear in February, with the aim of being completed by the summer.
Have something to tell us about this article?
Let us know