Manchester United legend Rio Ferdinand has hit out at the Glazer family as the club lurch deeper into crisis mode.
Unfortunately Manchester United are in familiar territory. There is unrest off the pitch, and poor performances on it.
Critics are piling into manager Erik ten Hag, over tactics and recruitment, while a worsening injury crisis is making the situation more difficult.
Pundit Gary Neville pointed the finger at owners the Glazers as ultimately being responsible for this latest problem, and former teammate Rio Ferdinand agrees.
READ: Confirmed Manchester United transfers in, out, loans, releases, youth for 2023/24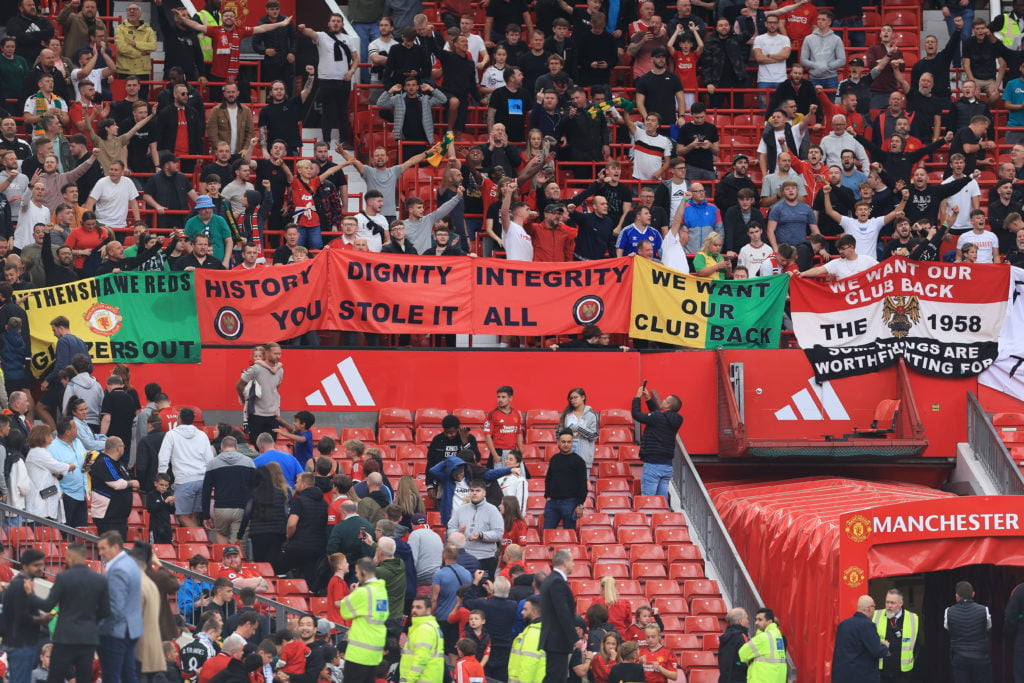 Rio Ferdinand hits out at Glazers
Rio Ferdinand commented on Five via YouTube that the lack of communication from the Glazers on the direction of the club is damaging everyone associated with Manchester United.
He said: "Their lack of communication has been deafening, its been disgraceful in my eyes. You've got staff, players, manaher, to work at their best you need the comms to be right, they need to understand it.
"This is a fragile changing room, fragile structure, and there's new people coming in and out, signings, culture tryng to be reset. This ownership aren't communicating to help that. We need communication now more than ever and we aren't getting it.
MORE UNITED STORIES
"I'm being led to believe it's a business, cold-hearted that's it. If you did love the club you'd want to help the manager. The silence speaks volumes."
It's down to the owners
Ferdinand made the point that everything has been tried at Manchester United in recent seasons, and new ownership is ultimately required.
He explained: "There's no one individual that's going to solve this problem. We had Cristiano Ronaldo. He can't solve it. We've had a load of managers with big reputations, they're not sorting it out, they spent a lot of money, that's not sorting it out.
"They've shuffled the pack behind the scenes with recruitment and structure, hasn't helped, that's not going to change it alone. There needs to be a unified approach. The biggest problem is the ownership."
Last November, the Glazers invited offers for minority and majority investment, including a full takeover.
There are two main, serious bidders who have submitted several bids each, meeting the Glazers' moving goalposts deadlines. And there has been no public communication since 10 months ago, leaving Manchester United fans, staff, and manager alike to wonder whether the takeover will go ahead at all.
Nobody knows their intentions, and this is not helping anybody. Ferdinand has hit the nail on the head with his assessment, it is a disgrace.
Related Topics