Casemiro has received two red cards for Manchester United in his first season at Old Trafford.
He can consider himself particularly unlucky for both. The first came against Crystal Palace when he was the only player sent off following a melee between the two teams.
Against Southampton at the weekend VAR intervened to upgrade his yellow card to a red after a tackle on Carlos Alcaraz.
Whether you believe either were justified or not (probably not), the record books still show Casemiro has two red cards – placing him in a unique group.
READ: Confirmed Manchester United transfers in, out, loan deals for January 2023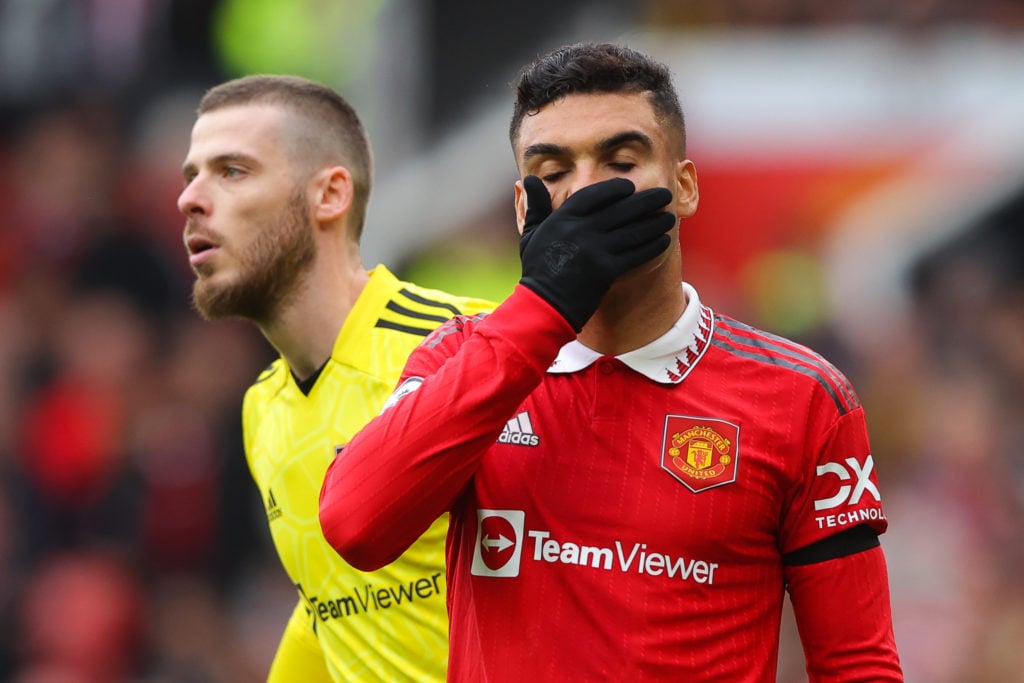 Manchester United players with two red cards in one season
Casemiro is the sixth player in the Premier League era to receive two red cards in one season, joining some illustrious company.
Eric Cantona: 1993/94
Roy Keane: 1995/96
Nicky Butt: 1999/00
Darren Fletcher: 2003/04
Nemanja Vidic: 2008/09 and 2013/14
Casemiro: 2022/23
Casemiro is the first player since Nemanja Vidic nine years ago to receive two red cards in a season. The Serbian did so twice.
The quality of the players on the list highlights that great players often operate on the edge, sometimes crossing the line. That was certainly the case with Roy Keane and Eric Cantona.
Casemiro has just been unlucky with his two red cards, but there have been some comparisons made to Roy Keane in his ability to lead the midfield and garner the respect of his teammates.
Have something to tell us about this article?
Let us know