Manchester United reportedly remain in talks with defender Jonny Evans over a potential contract offer, after he spent pre-season with the club on a short-term deal.
It is well known at this stage that Manchester United want to shake-up their defensive group, after the attempted flogging of Harry Maguire last week.
This made more evident by the reported talks and interested in French duo Benjamin Pavard and Jean-Clair Todibo.
However, in Erik ten Hag's latest press-conference he covered the fact that Maguire would remain at the club which would be a blow to most fans of the club.
On top of this Ten Hag confirmed that talks were ongoing, over the signing of a Premier League title winner.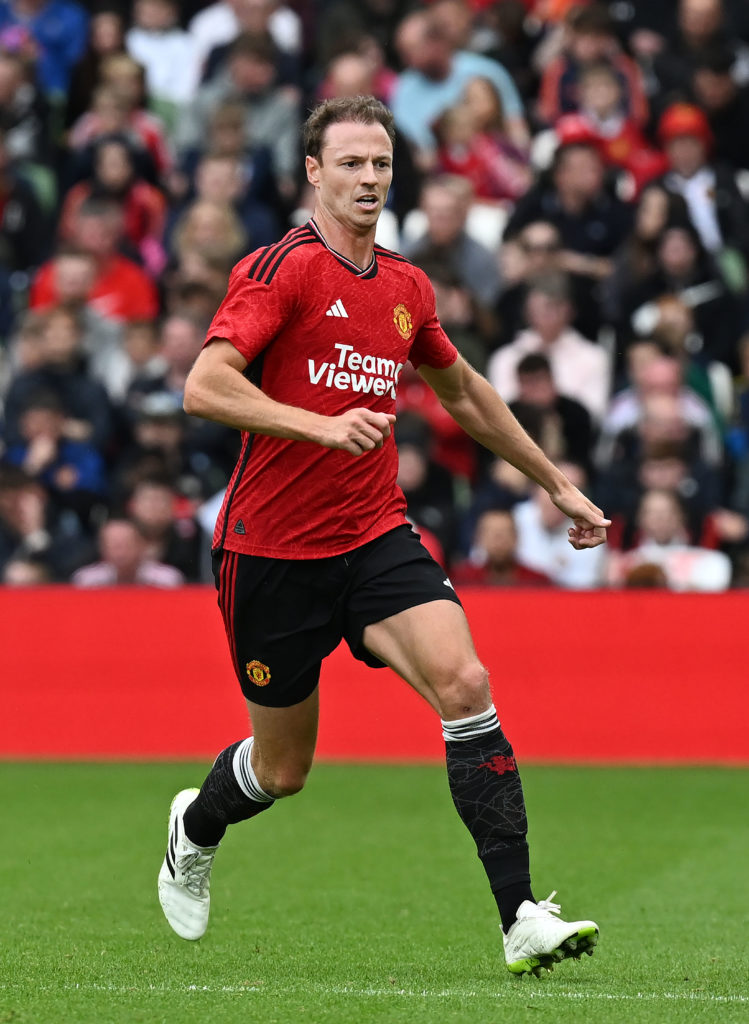 Ten Hag confirms Evans talks
Speaking in his pre-Tottenham press conference, Ten Hag was asked about the current contract situation of Jonny Evans.
Answering, he said that, "we will see, we are in talks, when we have news we will bring, as always."
The serious Dutch boss confirmed that as of now, Evans isn't under contract, but that negotiations are ongoing.
MORE UNITED STORIES
"At this moment (not) under contract, but we are talking."
Ten Hag was then asked if he wants to keep Evans at the club, to which the journalist got a cheeky response: "yes, otherwise we would not be talking."
What role does the defender have at United?
Just to clarify, there is no chance that Evans is being brought in with the view to him being a starter, this was made clear in pre-season as he played with the reserves mainly.
However it is hard to argue against having his experience in the team, he is a player who has won't Premier Leagues and FA Cups, something nobody else in our squad can say.
Therefore even his backroom presence would be brilliant, as he is also known to be a smart footballer.
Given the stage in his career though, the Northern Ireland international needs to decide if he wants to play, or likely become a back-room figure and get occasional minutes but likely find himself in a coaching role at United eventually.
Decisions to be made by all involved.
Related Topics