Manchester United defender Harry Maguire is set to leave the club this summer to join West Ham.
A fee has been agreed for Harry Maguire to leave Manchester United, BBC Sport reported.
While is still the issue of personal terms to thrash out, Maguire is expected to have played his final game as a Manchester United player.
West Ham will pay £30 million for Maguire, £50 million less than the fee United paid Leicester for him four years ago.
READ: Confirmed Manchester United transfers in, out, loans, releases, youth for 2023/24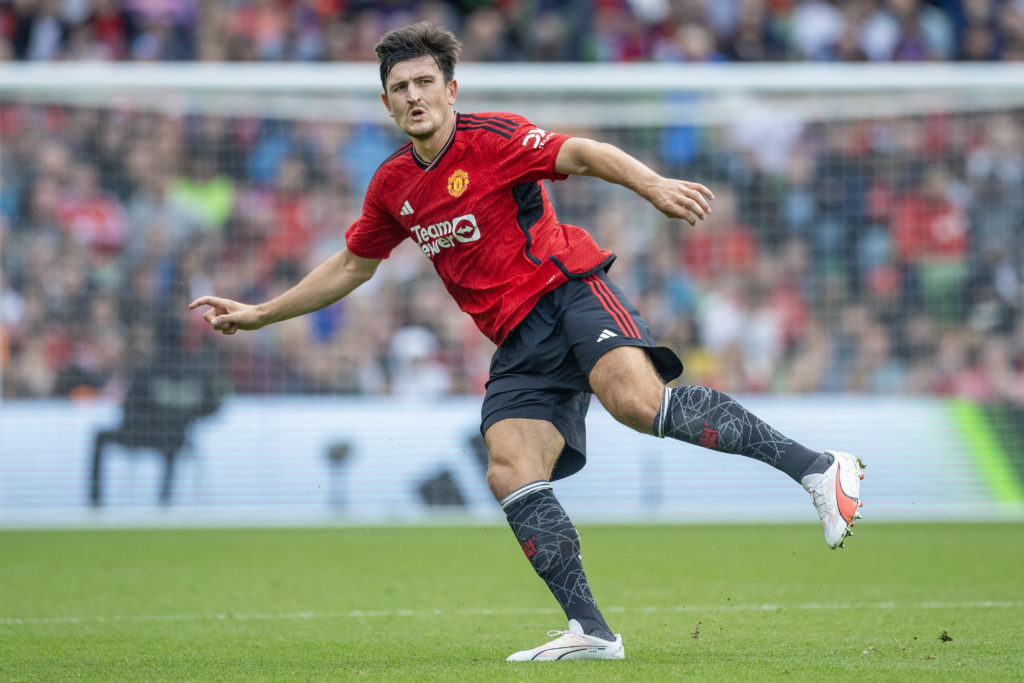 Harry Maguire has changed his mind
Harry Maguire did not plan to leave Manchester United when the summer began, it has been claimed.
This is somewhat surprising considering his lack of football last season, with only eight Premier League starts from a possible 38.
Speaking to MUTV's The Debate, Athletic correspondent Laurie Whitwell explained that Maguire has made a U-turn and accepted his fate.
MORE UNITED STORIES
Whitwell said: "The aspect to this that's most interesting is Maguire's mentality himself.
"At the start of the summer and certainly at the end of last season I don't think he wanted to leave united, where as the summer's gone on, the situation's been made clear.
"He's had the captaincy taken off him and the last couple of friendlies, Scott McTominay and Tom Heaton were captain instead of him.
"I think he's realised that to get game time, he's got that England place he wants to protect, West Ham offers a really interesting solution, he's open to the move now."
Time up for Maguire
Former manager Ole Gunnar Solskjaer made the decision in 2019 that Harry Maguire was the right man to build his defence around.
It was a controversial decision because Maguire was the most expensive option, perhaps aside from Napoli's Kalidou Koulibaly.
Ruben Dias was one the players United passed up for Maguire, and the decision has not held up well.
In Solskjaer's first season, Maguire performed well. Then it began to fall apart. Last season was the worst yet, and with the captaincy taken away from him, there was no way back.
Maguire would have been making a mistake if he decided to stick around, and the chance to go and play regularly at West Ham is a decision in his best interests, even if it was not his original preference.
Related Topics