Former Manchester United youth coach Nicky Butt believes Hannibal Mejbri has the attitude and the 'immense' talent to succeed at the Premier League giants.
While one door closes, a window of opportunity could open up for one of the most exciting young midfielders to emerge at Old Trafford in many a year.
Hannibal Mejbri, so impressive during Manchester United's pre-season fixtures, could be one to benefit as Erik ten Hag struggles to bring in midfield reinforcements before the September transfer deadline.
And Nicky Butt, a United treble winner who coached Mejbri for the reserves, believes the former Monaco wonderkid can go all the way to the top, either with the Red Devils or another club.
READ: Confirmed Manchester United transfers in, out, loans, releases, youth for 2023/24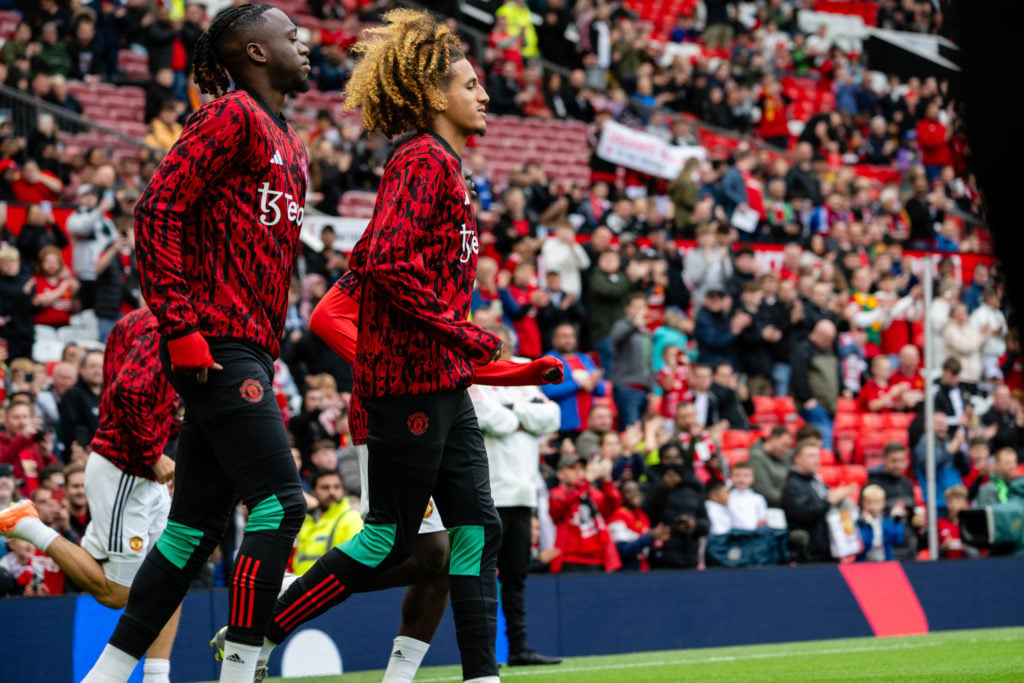 Hannibal Mejbri may have big Man United future
"Hannibal was a great kid," Butt tells the Manchester Evening News. "He's such a talented player.
"He's going to be an excellent player for Manchester United or wherever he goes over the next few years."
20-year-old Mejbri, like Amad Diallo and Alvaro Fernandez (Sunderland and Preston North End respectively), returns to Old Trafford after an impressive loan spell in the Championship.
MORE UNITED STORIES
Labelled an 'exceptional player' by former United striker Alan Smith, the Tunisia international appears to possess both the technical ability and the tenacity Ten Hag looks for in a midfielder (Irish Post).
'He's very aggressive'
"It's difficult to get into Man United's first team because the club has the funds to buy anyone they want," Butt adds.
"That makes it a challenge for young players to go cement a position in the squad. But he's an immense talent. Over the next 12 months, Hannibal can make an impact.
"I think he was a very talented player, but pretty much everyone that goes to Man United has to have a certain amount of quality. With Hannibal, it was the way he never stopped, he could give the ball away four times but he wouldn't shrink.
"He's very aggressive. And I don't mean fighting. I mean being brave and taking the ball, getting kicked in the ankles and yet keep asking for it. So his attitude was brilliant he could have a shocking game but he'd keep believing in his ability.
"He'd try to make that final pass or produce a shot to get a goal, so his bravery impresses me. That talent gets you through the gate, to begin with. But what keeps you there is consistency and the ability to keep on doing it when you're having bad times, and Hannibal definitely has that."
Mejbri, so far, has made three Premier League appearances in Man United colours. He was, however, left out of the squad for Monday's 1-0 victory over Wolves.
Related Topics